Reviewed by Dave Coward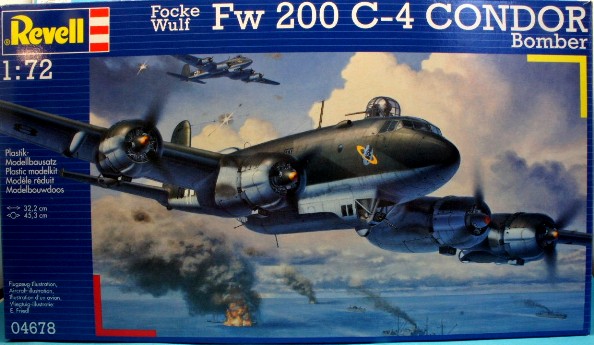 Our thanks to Revell Germany for the review sample: www.revell.de
Here's a useful reference for you…
Ed Note: Do keep an eye out in Build Now – Dave has already started construction and so you can be sure there will be an update there very soon! Geoff
Initial assessment…
When this kit came up for review I wasn't sure what I was going to find upon opening the box as Revell have re-boxed older kits on a number of occasions and I must admit I thought this was one of these releases.  How wrong was I!!  This is a brand new state of the art tooling and very nice it is too.  The box contains 220 grey and clear parts and options for two aircraft.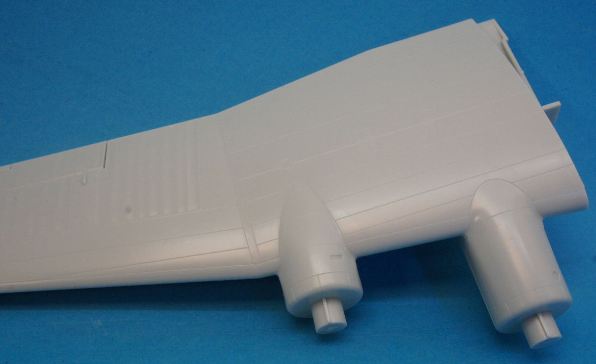 The surface detail is very nicely done with recessed panel lines and some nicely done fabric texturing.  The kit contains interior detail for the cockpit and rear crew compartment even down to textured seats and decals for the main instrument panel. The engines can be displayed with their panel doors open so have some excellent detail included such as cooling fans and pipe work.  The main wheel assemblies are quite a complex affairs but Revell have managed to reproduce these extremely well without making them too difficult to assemble.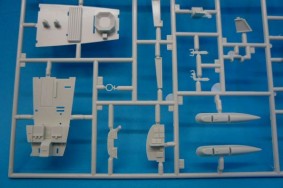 They have obviously also thought about the production of this kit and this is evident in the lack of ejector pin marks on any exposed surfaces. [This is a huge asset to us modellers and all manufacturers please pay heed! – Ed]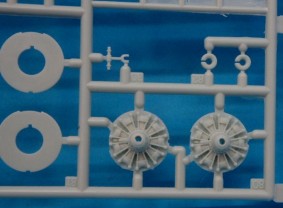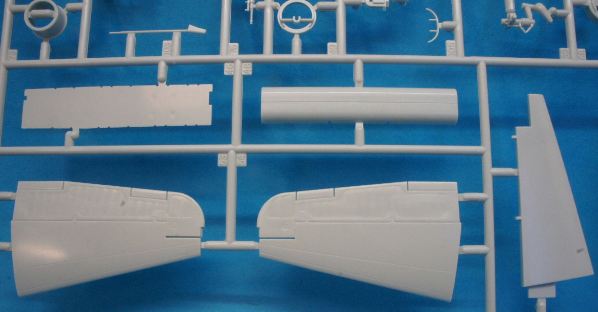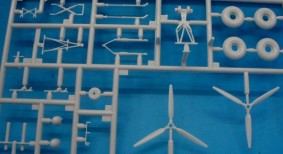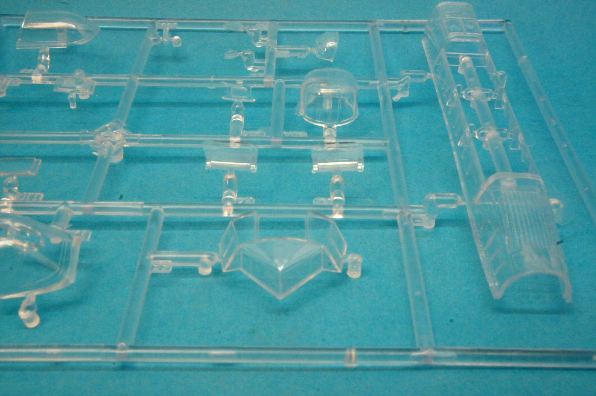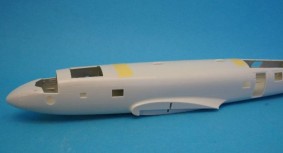 Dry-fitting the fuselage and wings showed an excellent fit and very little filler if any should be required.
The decal options contained are for two aircraft:
Fw200 C-4 of 9./KG40 based at Avard France, Summer 1944
Fw 200 C-4 of 7./KG40 based in Norway, Spring 1945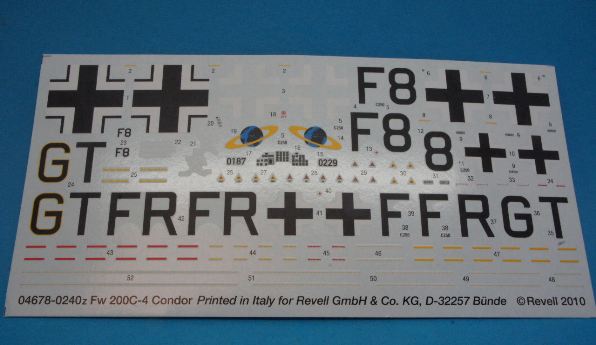 Both aircraft have a splinter camouflage of RLM 72 and 73 and a lower colour of RLM 76.  The Norwegian based aircraft has a `swiggle` pattern over this upper splinter camouflage of RLM 76.  This offers the modeller both a standard scheme for this aircraft and something a little different.  The decals themselves are well produced for Revell in Italy (by Cartograf I expect) and have both excellent colour density and are in register.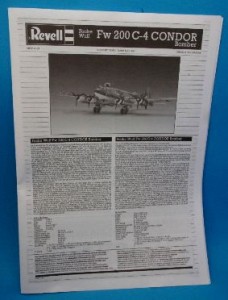 Overall a very nice kit and should not be confused with Revell previous tooling of this aircraft which had raised panel lines and was definitely showing its age.  The only down side I can see are Revell's usual instructions sheet format which I always feel is printed on poor quality paper and in its loose  book form can be awkward to use.  My other pet hate with Revell is the box and the way it opens, makes it difficult to store the kit while work's in progress.  These points apart, and they are minor and a personal point of view, this is an excellent kit that retails for a very competitive price of £18 – £20 and must come highly recommended.
Dave C.