Smoke generator pipes…
I decided in the end to add these, even if that might not happen in real life given the potential plumbing issues. It's very straightforward to do – just mark the position of the pipes on the back plate with a pencil, drill holes all the way through and insert some wire lengths and bend to shape. As you can see, I used the excellent Ask Distribution Lead Wire secured with AMMO clear and PE glue.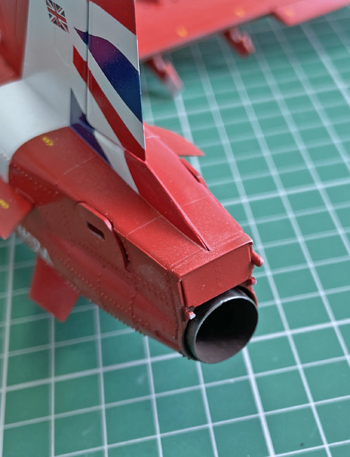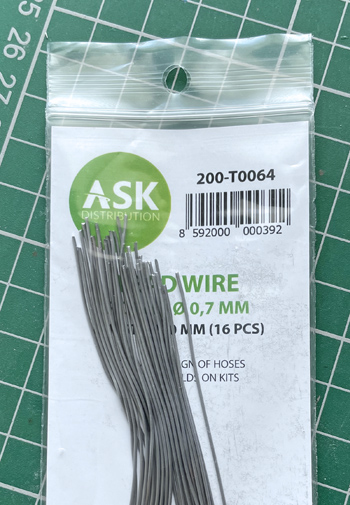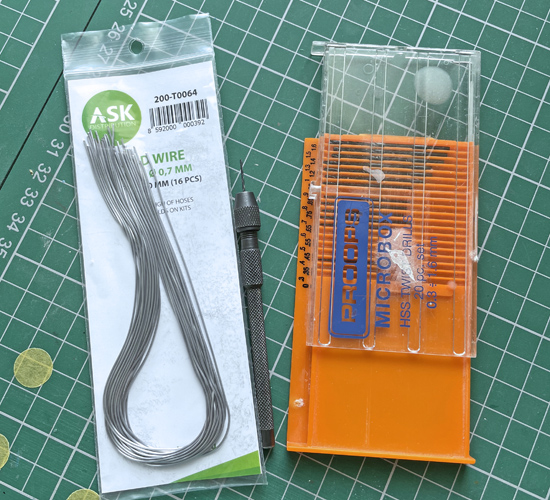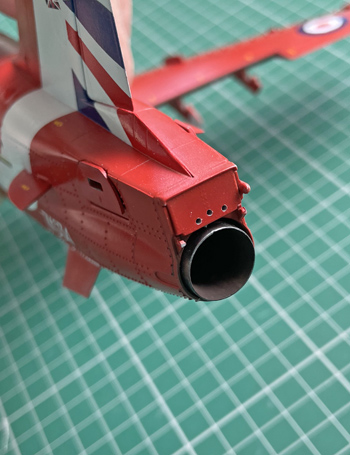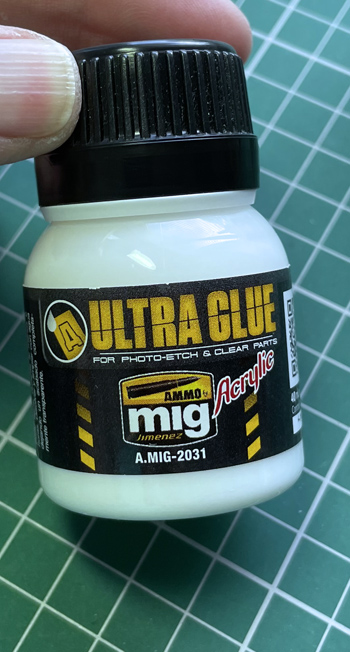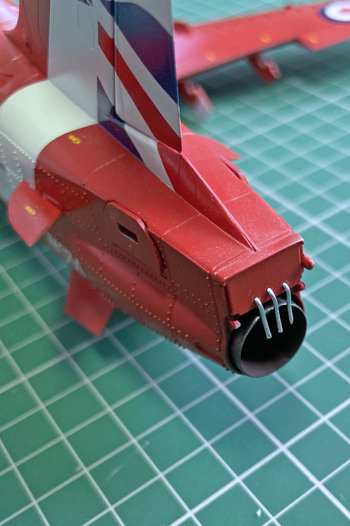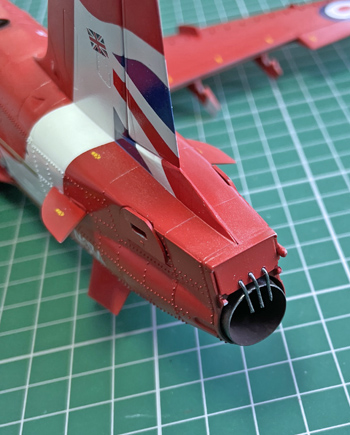 ---
VIDEO DEMO
---
The lead wire is a bit bright and so I toned it down with Vallejo Acrylic Metal Color Gunmetal Grey.
The starter exhaust outlet on the upper fuselage is quite prominent and I found several photos of Red Arrow Hawks showing a small area of dark staining around the aft section of the hole and I added this using a small brush and some dark grey pastel dust. The inside looks better for painting a dark sooty colour like Lifecolor Blackened Umber – this is also a great colour for inside the jet exhaust pipe.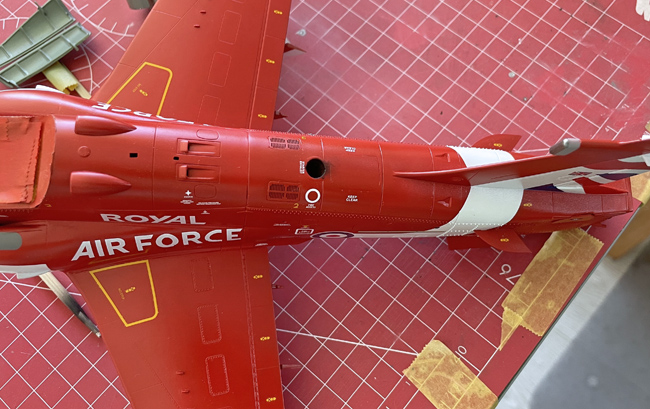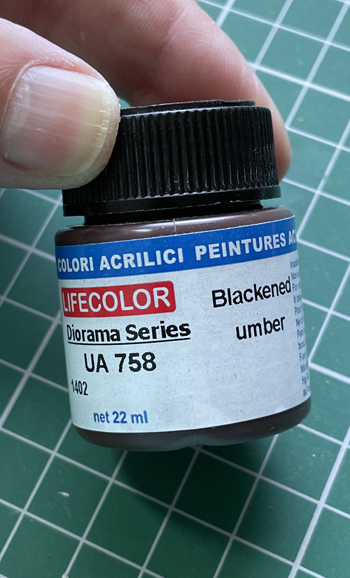 Back to the underside, I am planning to finish most of this area, including the undercarriage and then stand her on them so that we can finish the upper areas of the aircraft, including the cockpit. To that end, I thought some of the underside panel lining looked a bit faint and inconsistent and so I re-scribed several of the lines and I like the overall look of the underside now.
While looking for a red paint to get as close to the Zero Paints Red Arrows Red as I could I stumbled across a great colour in my Citadel paints range – Evil Sunz Scarlet (don't you just love these Games Workshop paint names?). It is a very close match and is great for painting all the small aerials that need to match the main airframe colour.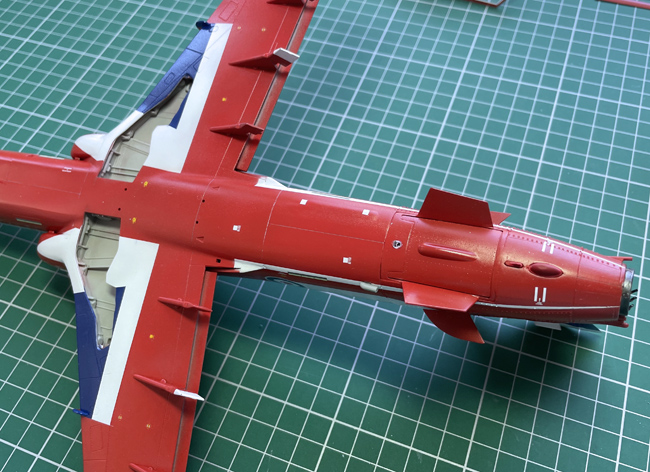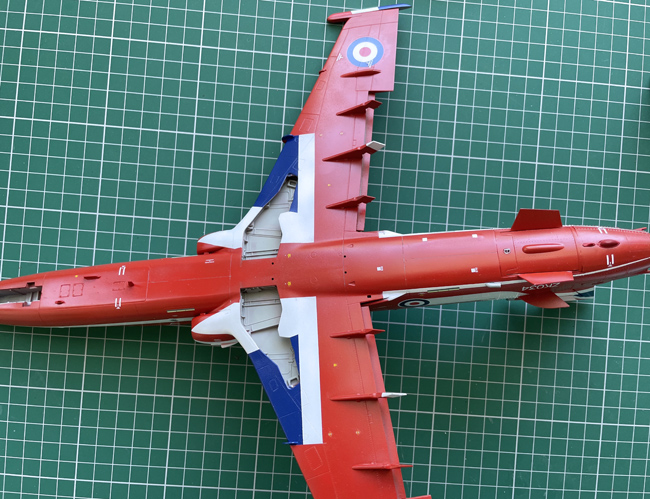 Back soon for the final run in and break to land…
Geoff C.