Newark Air Museum News Release
Another Puma arrives at Newark Air Museum
On Thursday 1st October 2020, another Puma fuselage arrived at Newark Air Museum's site in eastern Nottinghamshire, close to the county border with Lincolnshire. This arrival was accompanied by a significant collection of Puma spares.
The collection of donated items was transported from its former location in the south of England, to Newark as part of the museums' efforts to effect a complete rebuild of Aerospatiale Puma HC Mk 1 helicopter, XW208.
As well as the Puma 9L-LSG fuselage, other significant items that arrived for the project were: a rotor head, gearbox, rotor blades, tail booms, tail rotor blades and troop seats. As with the arrival of XW208 back in February 2018, this latest collection and delivery project was completed by local contractor Gillivers Haulage.
"We are extremely grateful for this latest significant donation of parts", commented museum trustee and XW208 rebuild expert, Kev Graham, he continued. "The first job will be to undertake an extensive spares recovery programme from the fuselage."
He concluded, "Once this has been completed we will start refitting the recovered items to XW208 with the aim of making it the first complete Puma HC.1 to be displayed in the UK!"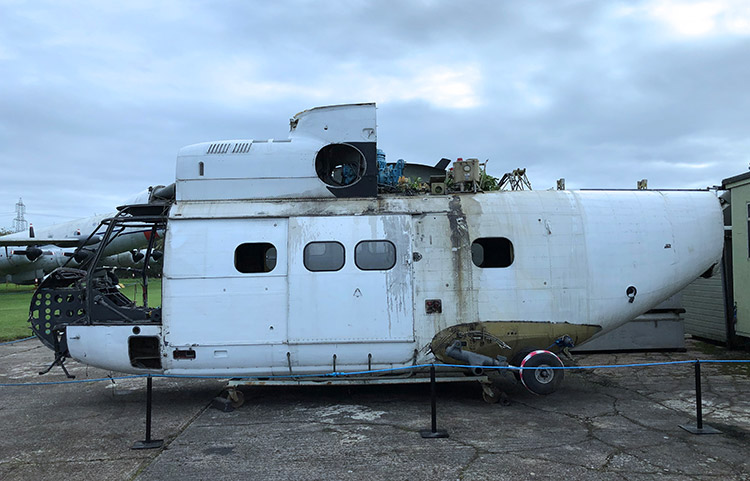 ---
Aircraft Moves In Advance of Re-Opening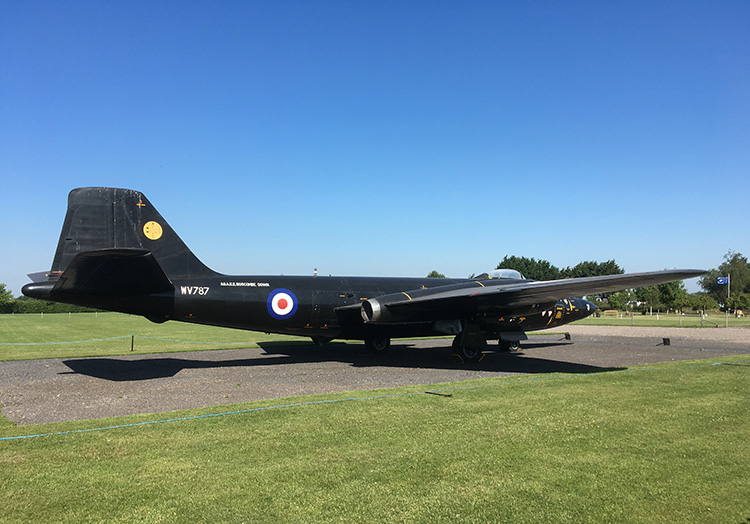 Before Christmas 2019 the Newark Air Museum announced the impending arrival of Eurofighter Typhoon DA4, ZH590. As part of this project a new section of hard-standing was laid behind the Museum Café and four aircraft were moved to the western end of the site's existing hard-standing area.
This work all took place just before the Covid-19 pandemic was declared and the country went into lockdown. At that time there were twenty (20) separate aircraft movements that were needed to take place to complete the project ready for the arrival of DA4.
As the museum trustees started to undertake the Covid-Secure reviews and assessments for their 16 acre Gateway Aviation Site, it became apparent that it would be useful to complete these remaining aircraft moves before the museum re-opened to visitors. Not only would it mean the museum was ready to receive Eurofighter Typhoon DA4, but it would also simplify the implementation of a new one-way route around Display Hangar 2.
Following the Government's announcement that heritage sites were amongst the locations able to reopen in early July, the plan was quickly reactivated. The first of these moves then took place on Wednesday 24th June, 2020.
At the present time several aircraft are temporarily located outside Hangar 2, but these will be move back undercover once the Wessex helicopter XV728 has been moved over to form the centre piece feature of a new admission area for the museum site. Also due to remain outside is Canberra B2 (mod) WV787, which will remain in its new display position on the new hard-standing area behind the Museum Cafe.
At the present time the museum still does not have an arrival date for Eurofighter Typhoon DA4, which has been delayed by the lockdown. The current aim is to have the Newark Air Museum site open to receive visitors on Monday 6th July, 2020.
---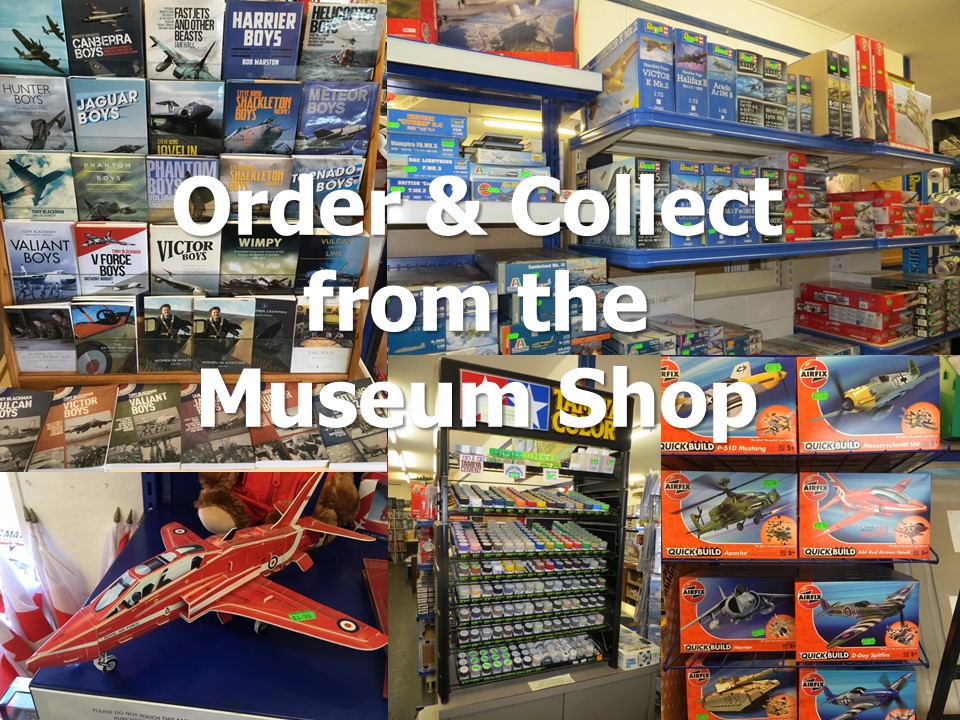 Newark Air Museum Shop – New Order & Collect system introduced
Throughout the Covid-19 lockdown Newark Air Museum (NAM) has been trying to work out ways of selling aviation kits and books, with the aim of getting the Museum Shop back towards some sort of normal operation. We had hoped to be opening the Museum Shop by early June, but that has now been delayed until mid -June.
However, we will be operating an Order & Collect system from Tuesday 2nd June 2020.
NAM's initial thought was to release copies of our stock lists, but without a proper interlinked database and an online shopping platform we realised that this would be too difficult, to ensure items were in stock.
So as an alternative photographs have been taken of the key sections of the Museum Shop to try and provide an idea of what is in stock. People can request copies of these by going to this page of the NAM website http://www.newarkairmuseum.org/NAM_Shop_Order-Collect
There people will find various product areas listed e.g. Italeri Aircraft Kits; Tamiya Aircraft Kits etc. If you decide to make a purchase NAM would then reserve the kit for you to come and collect at a convenient time on the days that we are open – your purchase will need to be made by card payment over the telephone, or by cash when you come to collect the item(s).
NAM has completed a set of Covid-Secure Risk Assessments for the Collection Area in front part of the site and the method of operation is explained on the website along with opening times and days
NAM appreciates that this is not a perfect solution, but it does act as a step towards normal opening and also it gives us a chance to fully evaluate how social distancing measures might need to be implemented in the Museum Shop when we try to open normally.
All profits from the Museum Shop are covenanted to the museum to help fund its on-going development; so rather than shopping online or elsewhere please pay us a visit soon and help support your aviation heritage!
---