Modelling in a Day Workshops
---
IMPORTANT NOTE
Due to the ongoing coronavirus pandemic these workshops have been rescheduled for 4 October 2020 and are open for bookings again.
---
The aim of these workshops is to give you the skills or enhance your current skills in a range of areas so that you can make and finish models to a standard you are really happy with as well as having fun and enjoyment at the same time!
Take a look at our next three workshops – 'Aircraft Detailing Skills' and 'AFV Weathering Skills' and 'Figure Face Painting'.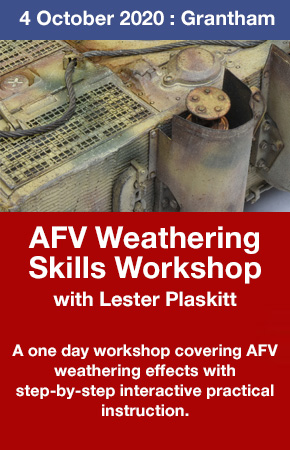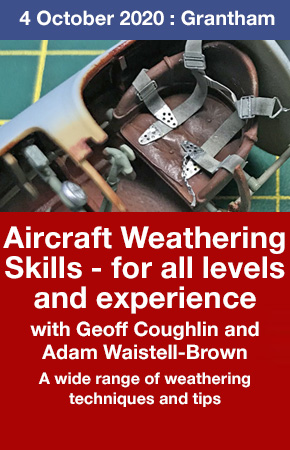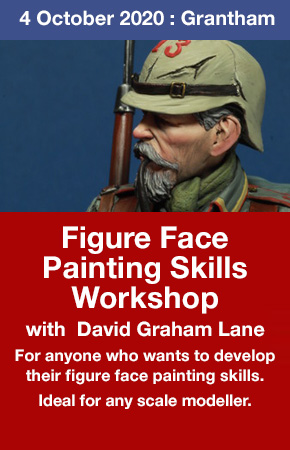 ---
"Just a quick thank you to yourself and Adam, Geoff, for another superb tutorial. Lots of the black art of weathering demystified and just what I was wanting in this workshop. Well done" (Howard, August 2019 Workshop)
I just wanted to reiterate my thanks to you, Adam, Andy and Sara, for such a fantastic day yesterday [12 May 2019]. It was a real pleasure to meet you and take part in the course. As you know, I'm coming back to this hobby after a long time away, bewildered by all that's changed and was eager to absorb all the information you shared, hence the constant note writing! The main thing I needed from the day was to help get me over the roadblock of not knowing where to begin and you certainly achieved that. While I now have an extensive shopping list, I do know better now what I am looking for, so thank you. I feel I could repeat the day several times over and still learn new things."
---
---
"there's nothing like seeing what you imagine to be a really difficult job in real time to give you the confidence to try it for yourself with confidence that you will succeed"
---