Modelling in a Day Workshops
---
IMPORTANT NOTE
Due to the ongoing pandemic and Government restrictions all workshops have been cancelled for 2021.
We are looking at options for 2022 and some exciting possibilities are in the planning stage and we hope to have more details later this year.
The aim of all SMN Modelling in a Day workshops is to give you the skills or enhance your current skills in a range of areas so that you can make and finish models to a standard you are really happy with as well as having fun and enjoyment at the same time!
---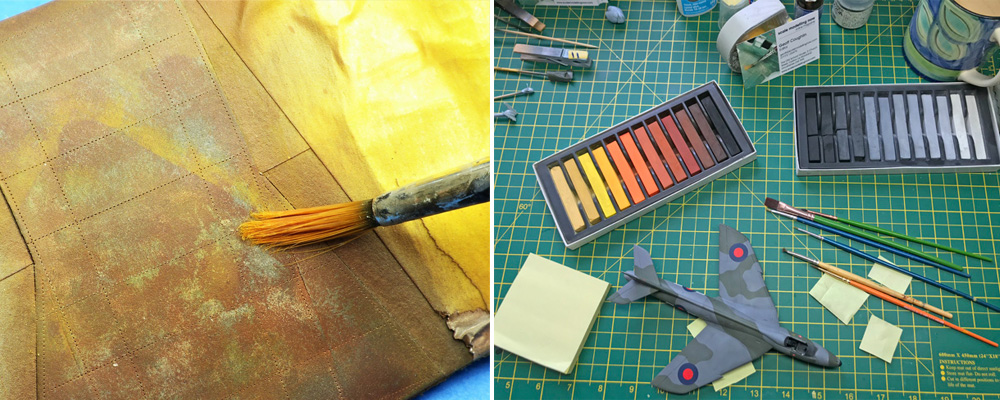 "Just a quick thank you to yourself and Adam, Geoff, for another superb tutorial. Lots of the black art of weathering demystified and just what I was wanting in this workshop. Well done" (Howard, August 2019 Workshop)
I just wanted to reiterate my thanks to you, Adam, Andy and Sara, for such a fantastic day yesterday [12 May 2019]. It was a real pleasure to meet you and take part in the course. As you know, I'm coming back to this hobby after a long time away, bewildered by all that's changed and was eager to absorb all the information you shared, hence the constant note writing! The main thing I needed from the day was to help get me over the roadblock of not knowing where to begin and you certainly achieved that. While I now have an extensive shopping list, I do know better now what I am looking for, so thank you. I feel I could repeat the day several times over and still learn new things."
"there's nothing like seeing what you imagine to be a really difficult job in real time to give you the confidence to try it for yourself with confidence that you will succeed"
---