BOOK NOW…. THREE NEW Modelling in a Day Workshops for 2023
The aim of all SMN Modelling in a Day workshops is to give you the skills or enhance your current skills in a range of areas so that you can make and finish models to a standard you are really happy with as well as having fun and enjoyment at the same time!
---
CONFIRMED DATES
26 March 2023: Figure Painting
clothes and bodies with David Lane
2 April 2023: Back to Black
with Geoff Coughlin and Adam Waistell-Brown
30 April 2023: Hot Metal
with Aurelio Reale
Price: £95.00 including lunch and refreshments
Venue: Belton Woods Hotel, Belton Grantham NG32 2LN
---
TAKE A LOOK AT OUR NEW WORKSHOPS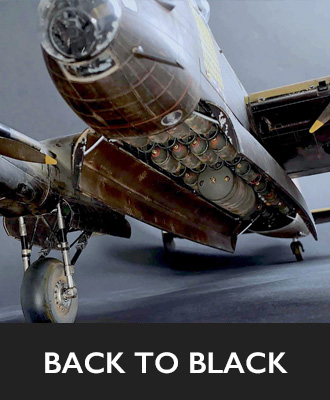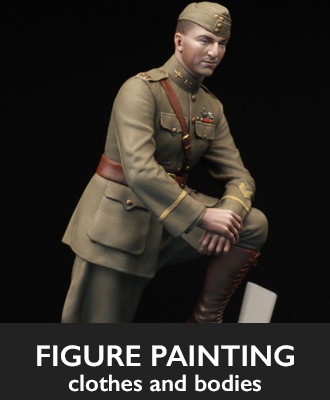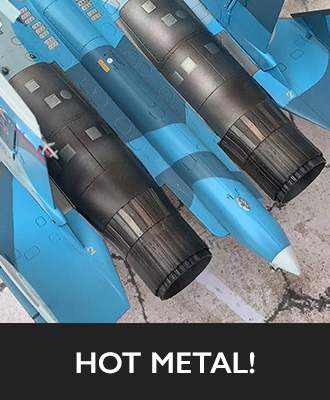 COMMENTS FROM THE WORKSHOPS IN APRIL/MAY 2022
---
Geoff, no better way of learning "How To" with an expert modeler like Lester. truly a great day with lots of information in a very congenial atmosphere. Would recommend this to all modellers no matter your skillset" (Bill, April 2022 Workshop)
A great day with lots of help and advice and experiences shared by all those who attended. Thanks to Geoff and Adam (and to Lester in the AFV Workshop….I will be doing one of those in the future…Lester's work looked amazing!) for imparting their knowledges of Airbrushes and Airbrushing…many techniques to be taken away and practiced. Looking forward to the May workshop loads….See you there!" (Anthony, April 2022 Workshop)
In an age where there is a plethora of Techniques and Model Builds available via media channels you still cannot beat 'hands on' tuition. The opportunity to see techniques being completed by renowned modeller Aurelio Reale in real time was invaluable. (Andrew, May 2022 Workshop)
I am an experienced modeller but can honestly say I learned so much today and cannot thank Aurelio enough for what was a veritable masterclass, and Geoff and SMN for organising the event. (Richard, May 2022 Workshop)
---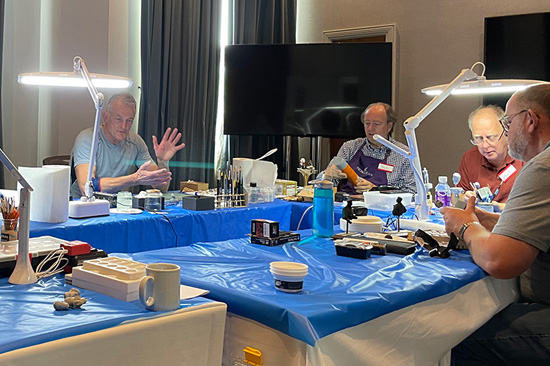 ---
REGISTER YOUR INTEREST NOW
Register your interest to be offered priority booking as soon as the workshop bookings go live! This does not commit you to booking a place but means that you will get the first chance to book should you wish.