www.scalemodellingnow.com is for YOU! whatever your area of interest and this is what you get:
How-to help – Hundreds of HD video and step-by-step demonstrations to help you achieve great results
In-depth build articles – Much more in-depth articles with many more photos – an average of 62 photos per build!
PDF downloads – For all finished build articles in Finished Now and follow progress before in Build Now
Modellers' walkaround reference – Over 10,000 modellers' walkaround reference photos unique to SMN
Fantastic value for money – Far better than ANY paper magazine – ALL the SMN content for a small annual subscription
All in ONE location – Everything you need for a build in one magazine resource centre
Easy navigation – Click your area of interest and away you go!
Individual help – Use 'Contact' in the navigation bar to ask any questions or request any techniques
FREE in-box reviews – There are hundreds and hundreds of detailed box reviews for kits and accessories in Here Now
FREE book reviews – Some of the latest great titles and reads reviewed – read them for free
FREE Subscriber Gallery – Send us your photos of your finished models
We offer scale modellers a real alternative – a completely new and unique opportunity to enjoy their hobby and interest.
An internet-only scale modelling magazine that has everything in one place and it's all held virtually, easily accessible, no storage problems and access for members to a wealth of additional resources never before held in one location.
---
www.scalemodellingnow.com Timeline
November 2009 launched by Geoff and Sara Coughlin with focus on military Aircraft, Armour and Maritime scale modelling
September 2016 SMN expands into Sci-Fi and other areas; complete new look!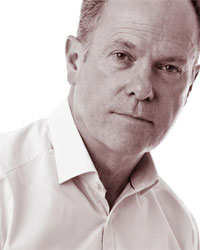 Geoff Coughlin – Editor
I can't remember a time when I haven't been massively enthusiastic about aircraft and scale modelling. My Gran bought me an Airfix 1:72nd Spitfire when I was 7 and, well I've never looked back – apart from the 12 years from my teens to my 20s when I did all the usual other stuff.
About 25 years ago my good friend Angus Creighton asked me if I would be interested in doing a review for Tamiya Model Magazine International and that started what has been a long track record of reviewing for TMMI and Model Airplane International (MAI)
Joining the IPMS (International Plastic Modellers Society) and starting two successful IPMS Branches, has been a fantastic experience and very rewarding. Joining a club was the best thing I ever did to improve my scale model skills and I recommend it to anyone.
---
BOOKS
I have been lucky enough to have the opportunity to write a number of books on scale modelling and aviation-related subjects.
---
---
Three in Thirteen – Published Casemate. I am co-author with Roger Dunsford, a former RAF Vulcan pilot.
Three in Thirteen is the story of Joe Singleton, a Mosquito night fighter pilot in World War II, who shot down three German Junkers Ju88/188 aircraft over Hull in 1944. Traces his journey from beginner to celebrated expert, and the early days of radar technology with which he learned to excel.