SMN 'Meet the Team' Questions
Modelling
What first attracted you to Scale Modelling?
The concept of assembling things was set into my mind at an early age, and as I had a 'healthy' obsession with Military aircraft and vehicles, my parents saw it as a no-brainer really to start me on my way into the world of plastic!
How long have you been scale modelling for?
Since I was about 6 or 7 years old, way back in the early '80s. My father bought me my first model kit from WH Smith and I still remember to this day what it was, the Airfix Me-262 in 72nd scale. Not your usual Spitfire I know, but I always wanted to be a bit different!
Specialist area of Modelling?
World War 2 subjects mainly but I've been recently going back to modern military aircraft.
Preferred Scale?
1:48th scale
What is your favourite real subject of all time (aircraft, armour or maritime)?
Easy, the McDonnell Douglas F-4 Phantom II. This aircraft was iconic for me growing up a few miles away from RAF Coningsby, as my father took me regularly to watch them doing circuits and bumps. The sheer noise from those Spey engines on full reheat is something else.
The best thing you've ever built?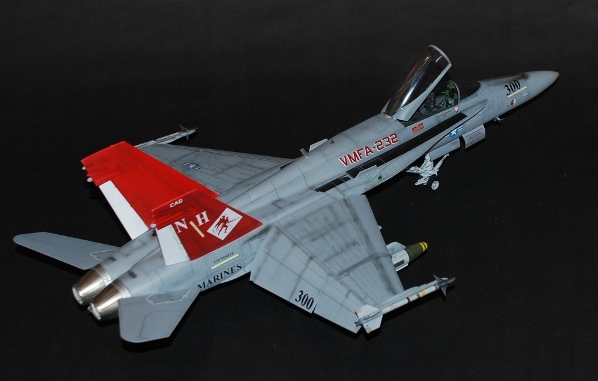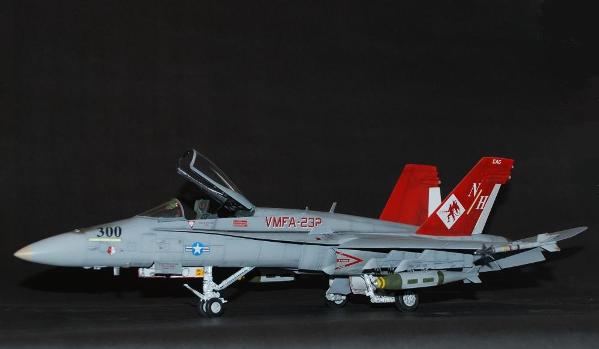 Do I have to choose? Really? Ok. In my eyes the best thing I've ever done has to be my Academy F/A-18C Hornet in 1:32nd scale, I love it to bits and it sits pride of place in my workshop, but I'm sure a lot of people would say my Hasegawa 1:32nd Fw-190D-9 was better. But I don't like to blow my own trumpet!
And finally: Most memorable Modelling disaster?
I was building a Tamiya Ford Mutt Jeep in the early 1990's and had just assembled the chassis and left it to dry in my room, as I was still living at home my mother decided to have a clean in my room whilst I was out, and she thought my in progress jeep was broken and threw it away as it had no wheels on it. The jeep was never to be seen again as it was bin day! Still, I did get a replacement from her.
Scale Modelling Now
How long have you been a reviewer for?
Nearly 3 years now, since the very start!
What made you get involved with SMN?
I'd known Geoff Coughlin since I joined the SLAM club he started and when he asked me to review for the magazine I eagerly said yes! It had always been a dream of mine to do reviews but this way stood out for me as the possibilities are endless, as are limits to words and pictures!
What's your favourite thing(s) about SMN?
The sheer size and information on offer at the click of a mouse, the unbound reviews that talk you through every step and explain how they did certain aspects of the build. Not to mention the fantastic HD videos as well, and as for all the reference photos, it's a modellers dream!
Favourite SMN review?
Julian Seddon's wonderful Tamiya 1:32nd P-51D build. The finish Julian gets from his models are awe inspiring to me, and the detail he adds to the panels are so scary for such an expensive kit, but he pulls it off flawlessly.
About You…
Sum yourself up in no more than five words.
Funny, Easy going, Annoying, Eager and a bit of a Wind up merchant!
Biggest hobby/hobbies outside of Scale Modelling?
I'm a very big film and music nut and I'm quite partial to a bit of On-line warfare as well.
Favourite food/meal?
I love Japanese food, but its not all sushi you know.
Favourite dishes are Chilli Squid and Chicken Katsu Curry.
Three famous people who you admire
Bradley Wiggins – The first Englishman to win the Tour de France and a week later win an Olympic gold medal, what a champ!
Jackie Chan – This guy is superhuman and makes every movie with him in a joy to watch!
Karl Pilkington – This man is a genius, the stuff he comes out with is comedy gold and he doesn't even know it half of the time!
And finally…tell us a (clean) joke…
If you understand how my mind works then you'll know how hard it is for me to tell a clean joke. But here goes….
I watched the end of the National Hot Air Balloon Convention yesterday.
It was a huge let down.