SMN 'Meet the Team' Questions
Modelling
What first attracted you to Scale Modelling?
The first model of course!
I was 6 or 7 and I received a model kit – a 1:48th glider – as a gift. My uncle built it for me, I painted it later. Then there was the Smer 1:72nd Hurricane and no way back.
How long have you been scale modelling for?
About 23 years.
Specialist area of Modelling?
US Navy and US Air Force jet aircraft and any subject which is somehow special because of its history, marking or user.
Preferred Scale?
Most of the kits I built were 1:72nd, but in fact I don't care too much about the scale if the finished kit can fit into my display case. The only wide-spread scale I have avoided so far is 1:24th. I can say I still prefer 1:72nd kits, but the older I am, the more I care about the quality of the kit and how much time will it take to build it rather than the scale.
What is your favourite real subject of all time (aircraft, armour or maritime)?
F-14 Tomcat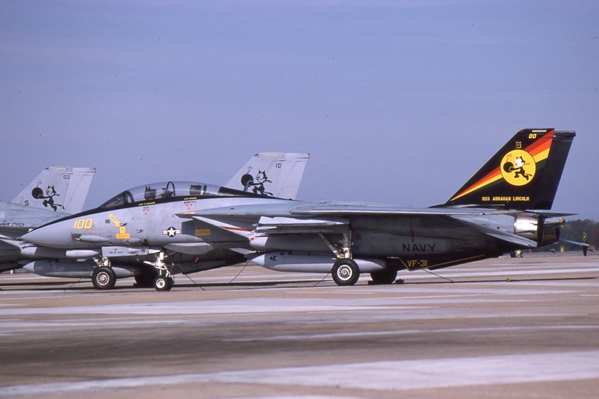 The best thing you've ever built?
I'm still waiting for this one to come
And finally: Most memorable Modelling disaster?
MiG-17F, 1:72nd, AZ Model. The kit is unfinished for more than 2 years now and I assume I'll probably never finish it.
Scale Modelling Now
How long have you been a reviewer for?
Occasionally since 2011 I think, right Geoff? [right Tom! – Geoff]
What made you get involved with SMN?
I met Geoff at ModelKraft in Milton Keynes and it sounded like a good idea to me (it still sounds!)
What's your favourite thing(s) about SMN?
SMN is way more dynamic than any paper magazine.
About You…
Sum yourself up in no more than five words.
Explorer, perfectionist, modeller, husband.
Biggest hobby/hobbies outside of Scale Modelling?
Well, MODELLBRNO probably doesn't count and anyway, I'm not so sure if the level we reached with this event is still a "hobby".
Besides that probably aviation, movies and history (at best served all in one piece).
Favourite food/meal?
Chicken. The Indian way (that means hot)
Three famous people who you admire
All the Czechoslovak pilots who risked (not only) their lives while fighting for our future in RAF during WWII.
And finally…tell us a (clean) joke…
You probably know this one in a different context, but I'm an IT guy, so here's the IT version.
There is a large IT conference being held in San Francisco. All the largest IT companies are there. Three participants meet at the rest room. The first one is from Intel, he finishes the job and washes his hands. Then he approaches the paper towel rack and cuts a really tiny piece of the towel and says: "We mastered the miniaturization at Intel, so I only need this tiny piece of paper to dry my hands".
The other guy is from Microsoft. He finishes the jobs and washes his hands. Then he approaches the towel rack and takes almost all towels from it and uses them to dry his hands. He then says: "We at Microsoft define our own rules and we don't care if anybody doesn't like it, so I can use all these towels to dry my hands."
The last guy is from Oracle. He finishes the job and leaves the rest room without even washing his hands. The other two guys stare at him and say: "You will NOT wash your hands?" He replies: "No, we at Oracle simply don't pee at our hands".