SMN 'Meet the Team' Questions
Modelling
What first attracted you to Scale Modelling?
It was so long ago I can't remember !
How long have you been scale modelling for?
I started modelling when I was about 6 years of age so about 42 years ago
Specialist area of Modelling?
I don't have one I enjoy building all sorts of models from motor bikes to Aircraft and AFVs
Preferred Scale?
Motor bikes in 1:12 scale; aircraft and AFVs in 1:48 (at the moment)
What is your favourite real subject of all time (aircraft, armour or maritime)?
I guess it must be the Hawker Hunter I love its lines and how it sounds in the air and the great thing is you can still see them fly in the UK
The best thing you've ever built?
Not sure but it's between the 1:48 Tamiya Marder and the 1:48 M4 Sherman dozer – both of these can be or will be visible in SMN
And finally: Most memorable Modelling disaster?
There are too many to list!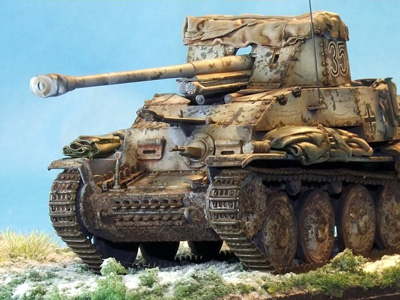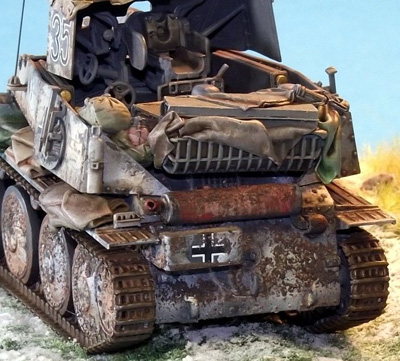 Scale Modelling Now…
How long have you been a reviewer for?
For about two years now
What made you get involved with SMN?
I was ask by Andy Brown, Bill Curtis and Geoff Coughlin (no pressure then – Geoff!)
What's your favourite thing(s) about SMN?
It's easy to find your way around the Mag
Favourite SMN review?
The one I enjoyed doing the most is the Tamiya 1:48 Marder
About You…
Sum yourself up in no more than five words.
Shy but brilliant (you forgot modesty Neil! G)
Biggest hobby/hobbies outside of Scale Modelling?
Motorbikes/ golf
Favourite food/meal?
My wife's Christmas Dinner
Three famous people who you admire
Barry Sheen, Clint Eastwood and of course James Bond (wouldn't we all like to be like him)
And finally…tell us a (clean) joke…
Have you seen Truck and Trailers on telly? Not that is something to laugh at… but very close to home!