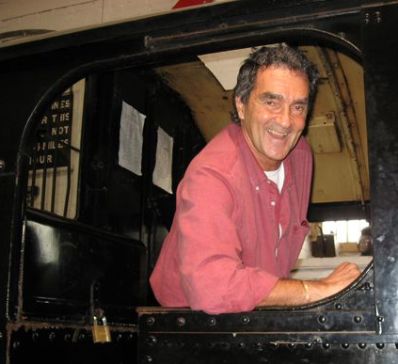 SMN 'Meet the Team' Questions
Modelling
What first attracted you to Scale Modelling?
When I was a kid we were living very close to Mildenhall airbase and every day we were deafened by the noise of dozens of aircraft flying over us. As soon as I became aware that some of these aircraft were becoming available to construct I was there at the shop begging for my pocket money!
How long have you been scale modelling for?
Since I was at school, both in balsa and plastic. I used to love ships in those days and I remember building HMS Cossack in balsa. The assistant headmaster, a wartime naval captain, had the most incredible collection of 1:1200 British naval ships and if we were in his good books we could get them out and set up grand naval engagements.
Specialist area of Modelling?
I don't really have a specialist area, in fact change of subject is refreshing. There was a time when I would make anything that I had seen (at airshows etc.) touched or driven. I seem now to be making more World War 2 subjects than anything else
Preferred Scale?
Anything from 1:48th and above, never been much of a fan of Braille scale. Some people produce the most incredible models on eye testing scales and I can only admire their dedication. For me I like a bit of meat in my models.
What is your favourite real subject of all time (aircraft, armour or maritime)?
I have made more aircraft than anything else, but I do have a soft spot for ships. One of the first plastic ship kits I built was a Revell (I think) landing craft transport. Mind you, on that, the little Higgins boats were tiny and there were a lot of them as I recall.



The best thing you've ever built?
I can't really judge this but on the grounds of pure pleasure it has to be the Trumpeter P-51. Even though this was not the perfect kit technically I used it as a trial for NMF and as such I was pleased with the result. That was about 9 or ten years ago now.
And finally: Most memorable Modelling disaster?
Well I have never had to throw one away! However, on a day to day basis disasters happen regularly. Mostly these are caused by my not following the instructions. I lose a lot of small parts causing delays whilst making replacements. I do try to solve all the problems as I only work on them a few hours a week and I really don't want to start all over again.
Scale Modelling Now
How long have you been a reviewer for?
Since Geoff started it.
What made you get involved with SMN?
I wanted to become rich and famous!! No, I have always liked what Geoff was doing. I think that, although it is early days, SMN is in at the beginning of subscription internet magazines specialising in hobby subjects. There are a number of sites to go to but none offer the breadth of the offer to both newcomers and those experienced in modelling.
What's your favourite thing(s) about SMN?
I love the basic idea of tracing models from the box to the display case. So much is offered by way of assistance on the way through both in the reference, technique and reference sections at the push of a key or two. All this is available from the inception of the magazine to the present day without having to finger through yellowed copies of print magazines!
Favourite SMN review?
As with most reviewers I have a problem at this stage as there have been a number of fantastic reviews since the start of SMN. I love very much the work of the "weather man" Jamie Haggo. Dave Coward manages to retain high quality with prolific output, Les Venus ships are renowned, and of course our editor's work is as crisp as ever.
About You…
Sum yourself up in no more than five words
Observant, demanding, competitive, interested, helpful
Biggest hobby/hobbies outside of Scale Modelling? Drumming in my jazz band The Seddon Deadly Sins! We play swing ala Goodman, Basie, Wilson etc. Collecting classic cars, flying choppers, rifle shooting, military history and cooking
Favourite food/meal?
Probably Italian although I am easily diverted by good flavours!
Three famous people who you admire
Churchill, has to be, a man so single mindedly devoted to the cause in hand and I liked the fact that he enjoyed a drink!
Frank Capra, one of the greatest American film directors in my opinion
Fangio, I used to watch the film they made of him driving, I think, around Silverstone – I used to hang on every turn of the wheel he made to see if I could work out his "breaking drift"
And finally…tell us a (clean) joke…
Angela Merkel visited, in support of President Sarkosi of France, Paris just before the last elections. She arrived at a small airport and the immigration officer did not really know who she was. He looked at her passport and asked "occupation?" She answered "No just a short visit".