Modelling
What first attracted you to Scale Modelling?
A typical boyhood fascination with aircraft, and military aircraft in particular.
I grew up in the suburbs of Manchester and consequently had no contact with aviation other than the airliners passing over my home as they departed 'Ringway Airport'. Airfix models were the only means I had of getting close to the objects that so enthralled me.
How long have you been scale modelling for?
Since the age of 7 (1973 in case you were wondering) when my Dad built an Airfix 1:72 SEPECAT GR1 Jaguar for me; that kit was the catalyst for a lifelong obsession with model building.
My parents must subsequently have been overjoyed because for the next couple of months I volunteered to run errands to the local shop, just so I could fly my Jaguar over and around the hedges and gate posts that spanned the 400 yard return journey.
Specialist area of Modelling?
WWII and modern military aviation.
Preferred Scale?
1:48th scale.
What is your favourite real subject of all time (aircraft, armour or maritime)?
The XB-70 Valkyrie, the most aesthetically stunning and technologically ambitious aircraft project in history. It's a shame that no really good model of the subject has ever been made.
The best thing you've ever built?
That would probably be my Revell 1/72nd scale F Mk 6 Hunter in 12 Sqn markings (See Subscribers Gallery); it's certainly the model that has received most praise from my peers, if that's anything to go by.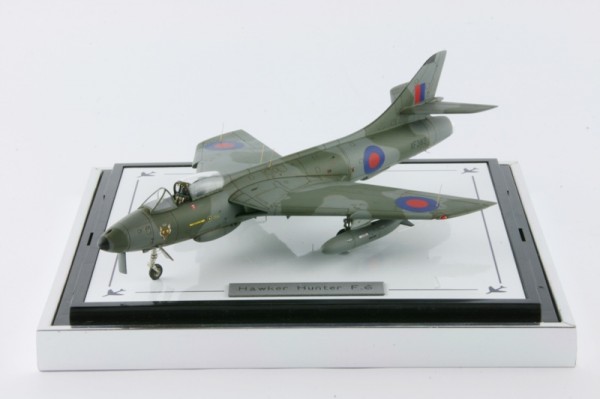 However, my better half insists that the Hasegawa 1:48th scale Luftwaffe Starfighter (below) is my best model and who am I to argue!
Anyway, there are many more pictures of both models in the Subscribers' Gallery so you can judge for yourself.
And finally, most memorable Modelling disaster?
Oh dear. That would probably be the occasion some years ago at the Huddersfield Show, when I foolishly attempted to carry a stack of models to the car in a strong wind.
A gust destabilised the 'model tower' I had created and the lot went flying across the car park and smashed into a squillion pieces!
Worst of all, the majority of the kits were not mine and although the owners were very forgiving, I felt terrible for days. More haste, less speed was a lesson reinforced by that experience.
Scale Modelling Now
How long have you been a reviewer?
Since the very beginning, so two and a bit years now.
What made you get involved with SMN?
A very kind and flattering request to contribute from Geoff Coughlin, after seeing my work at a meeting of the SLAM Club in Lincolnshire.
What's your favourite thing(s) about SMN?
The fact that the wealth of articles and reference material contained within the magazine occupy precisely no space whatsoever in my home.
I have thousands of books and magazines that I've purchased and stored over the years and yet I never seem to be able to find what I want, when I want it.  That's not a problem I encounter with the contents of SMN.
Favourite SMN review?
That's a really unfair question as I've enjoyed so many, but I won't avoid answering it; I'll say that it's Jamie Haggo's Dragon Panther Ausf A in 1:35 scale.
That build was beautifully photographed and, given that Jamie was a relative novice with armour models when he started the project, the results are not only superb, but inspirational.
The feature left me thinking not only that I wanted to build a tank, but that I could probably achieve reasonable results in doing so.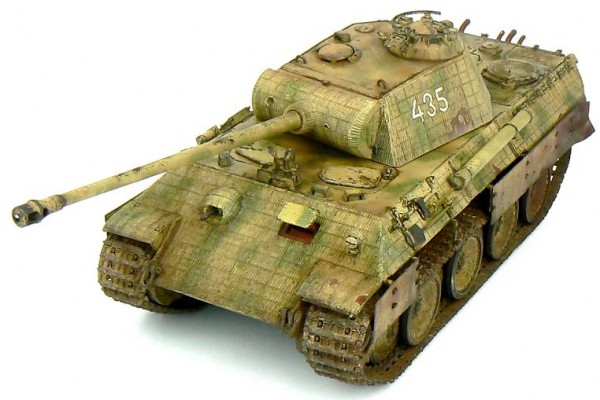 About You…
Sum yourself up in no more than five words.
Decent, daft, enthusiastic, pleasantly obsessive.
Biggest hobby/hobbies outside of Scale Modelling?
I love live music, cycling, running and studying military/aviation history.
Favourite food/meal?
I'm a real lover of good food, so that is a very difficult question to answer.
I would have to choose my favourite three courses from the outstanding Brownlow Arms in Hough-on-the-Hill, Lincolnshire. They are:
Beer battered Tiger Prawns with Green chilli, coriander and lime dressing.
Slow cooked blade of beef on roasted shallots mashed potato.
Steamed treacle sponge pudding, with golden syrup ice cream.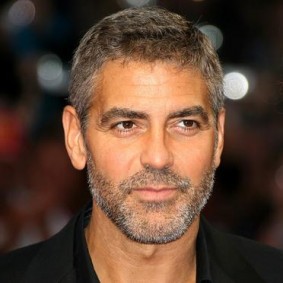 And all that would be washed down with a couple of glasses of a good Rioja.
Three famous people who you admire…
Gordon Wilson – The man who was injured and whose daughter was killed by the IRA Remembrance Day Bomb in Enniskillen in 1987.  Soon after he said: "I bear no ill will. I bear no grudge." He then went on to campaign tirelessly for peace before his own death in 1995. Need I say more!?
Peter Tatchell – A radical individual whose politics I often disagree with, but a man of real courage and conviction.
George Clooney – A great actor whose sense of morality has not been typically disfigured by fame and fortune.
And finally…tell us a (clean) joke…
A Polish man goes into the opticians.
The optician covers one eye up and says to the bloke…
"Can you read the top line ?"
Polish man says: "Read it? I know him!"
Stay Tuned for more Q & A's with the SMN team in the coming weeks.
Recent 'Meet the Team' Entries