Rick's Builds In SMN
---
What first attracted you to Scale Modelling?
My best friend as a kid made models. I was so impressed. My parents bought my first kit and he let me use some of his paint and glue. I remember applying the paint to the horizontal stabiliser of a 1:72 Me262 with a toothpick. I applied so much that it self levelled. I thought it was beautiful. My friend, unsurprisingly, wouldn't let me use any more of his paints until I got myself a paint brush.
How long have you been scale modelling for?
Since 7 or 8.
Specialist area of Modelling?
I enjoy building 1:48 WWII. I used to be a kangaroo modeller, i.e. skip around various genres but for me 1:48 is the perfect scale to add detail without taking up too much shelf space.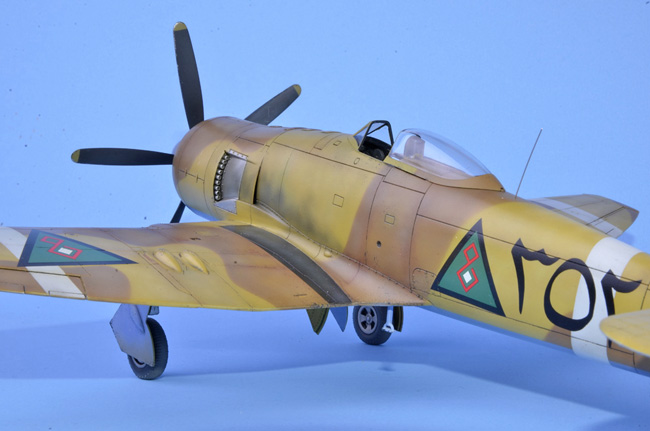 Preferred Scale?
1:48
What is your favourite real subject of all time?
I just love Fw190s. I am drawn to the racy lines of the long nose D9 and later Ta152s. These aircraft were a match for anything on the Allied side, luckily they arrived too late to make a difference.
The best thing you've ever built?
Best thing, easy. My latest build, the Tamiya P-38. Most expensive model I have built. I was conscious I had a gem and the kit inspired me to new heights.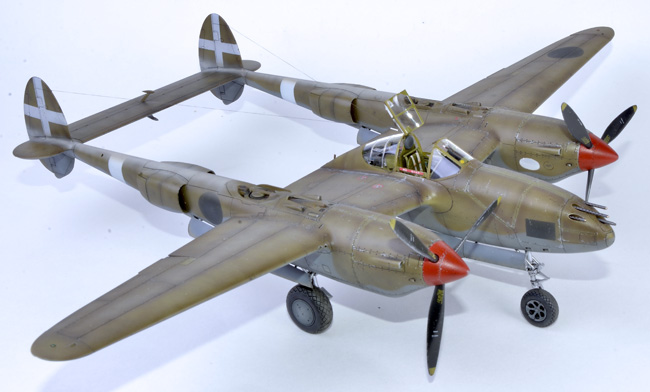 And finally: Most memorable Modelling disaster?
Built a 1:48 Tamiya Corsair about 10 years ago. I had just finished it, it was lovely. It had a spin to start motor. The prop was a push fit and I was showing my son and the prop spun off and caught him in the eye. He was fine but I was that upset I stomped on it.
The second was witnessed by many people at the local club. I was really taken with a talented modeller's 1:32 commission build MiG 23. I asked permission and carefully picked it up by the nose to see the detail underneath. Unbeknown to me there was a lot of resin in the tail which made it much heavier than I expected. The model slipped in my fingers and crashed to the floor. Several pieces came off. You could have heard a pin (or more accurately pitot) drop. I was mortified. The modeller, a fellow reviewer was extremely gracious about it but it bothered me for ages.
Scale Modelling Now
How long have you been a reviewer for?
Been a reviewer for about a year.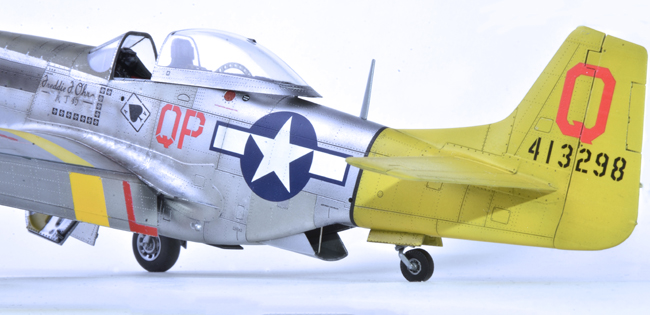 What made you get involved with SMN?
Several club members whose work I admire are reviewers. I sent several completed builds to the SMN Subscriber Gallery and then Geoff approached me to build the eduard P-51.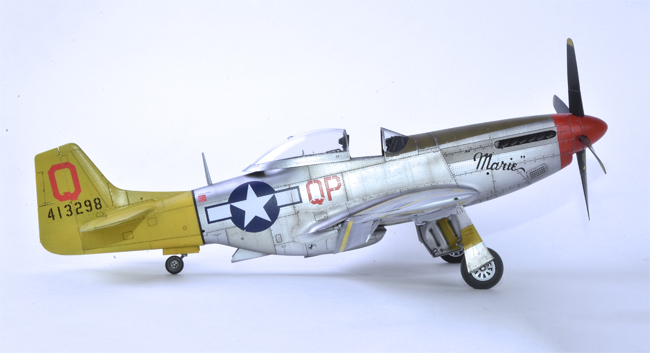 What's your favourite thing(s) about SMN?
I really enjoy the Techniques Bank in SMN. I have been modelling almost 50 years but believe you are never too old to revise or pick up a new technique.
Favourite SMN review?
Favourite review would be Aaron Scott's 1:32 Zoukei-Mura Horton Ho 229. An amazing result with a spectacular kit.
About You
Sum yourself up in no more than five words?
Family always comes first, period.
Biggest hobby/hobbies outside of Scale Modelling
I have a passion for photography, which does help with the reviews and an interest in all things military.
Your Favourite food/meal?
Partial to a Smoky Joe Pizza from Asda of all places. I am a cheap night out.
Three famous people who you admire?
Kelly Johnson an icon of aviation, Captain America because "I can do this all day" and our own Eric "Winkle" Brown, a man of immeasurable skill and courage.
And finally…tell us a (clean) joke…
How do you know when there's a pilot in the room?
He tells you.