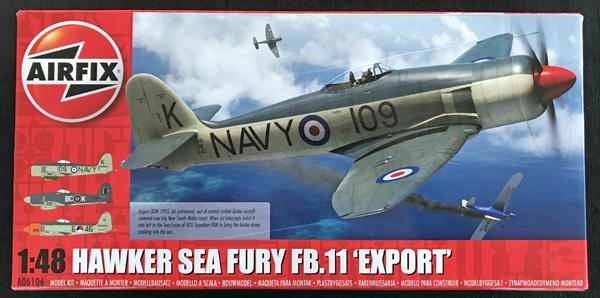 Feature Article with Rick Goodenough
---
A note from Geoff C…
Huge thanks to Rick for an outstanding job he has done on the Airfix Hawker Sea Fury 'Export Version' release in 1:48 scale.
For any aircraft fan this Royal Iraqi Air Force scheme must be very tempting, especially when you see how well Rick has captured the look of the subject. I love his attention to detail (note the very subtle paint chipping around the main gear doors – love it!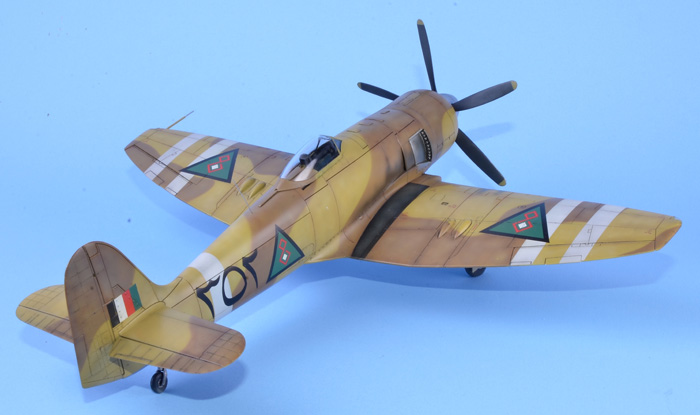 Let's find out the story on this one…
Over to you Rick…
---
This is my 2nd in depth build for SMN and a kit I had wanted to build for some time. The Sea Fury has such beautiful clean lines and is pretty much the zenith of piston engine fighter development
I had read some of the stories of short shot kits and issues with the engine cowl but wasn't going to let that worry me when Geoff offered me the chance to have a go at Airfix's 1:48 FB.II "Export" version. The brief to do it "any scheme you wish" immediately took me away from the box offerings of Australian, Canadian or an admittedly attractive orange cowled Netherlands bird. Maybe that one for another time, as the kit decals do look terrific.
I decided to opt for a machine of the Royal Iraqi Air Force in a desert scheme of Dark Earth and Mid Stone with Azure Blue undersides. I already had a sheet of Linden Hill Decals "Iraqi Fighters" from which I could source the Arabic codes and the required Insignia. The obvious difference for the Iraqi bird was that there was no tail hook or the pronounced ventral attachment point. That looked an easy fix.
Let's jump straight in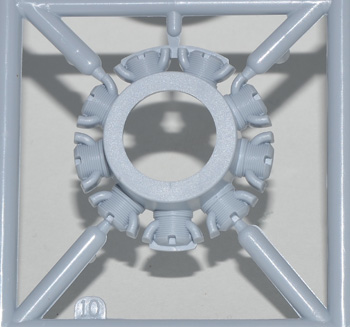 There are innumerable sprue shots done by other reviewers so I am content to pretty much jump straight in. That said I would just say that there are some truly lovely parts to the kit, the engine cylinders, main undercarriage bays and overall crisply scribed detail really took my eye. The canopy is also crystal clear. There were no short shots on this example, likely because it is a later boxing. On the down side, when we get to items such as the main and tail wheel undercarriage struts, the detail is just soft and frankly disappointing. The separate canopy sidewall detail too is less than inspiring. It's almost as though the kit was done by two different teams. My admiration goes to the team who did the larger parts and in particular the wing main spars, bulkheads and the split wing reinforcements as they are a tour de force.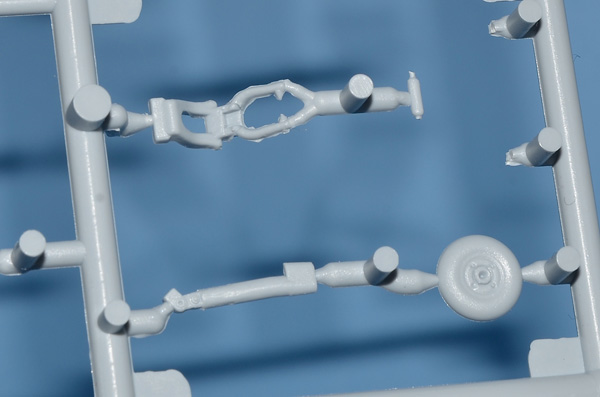 As much as I love the Tamiya Corsairs, I always worry that choosing the straight wing option is a structural weak point of that kit (and many others). Not so here, Airfix have cleverly engineered the Sea Fury straight wing option. It is superb and will withstand pretty much any kind of abuse.
Anyway….off we go.