Feature Article with Fred Martin
Here's a quick look at the finished project…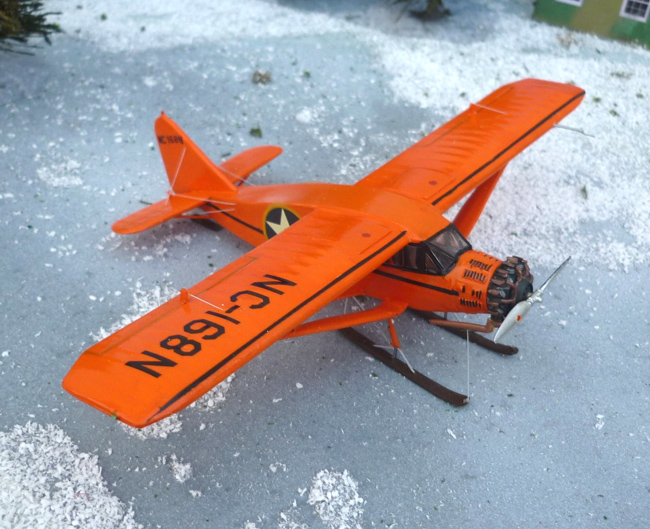 Pacemakers in the bush
The Bellanca CH-300 Pacemaker was a development from the earlier Bellanca CH-200, incorporating a more powerful engine. It first flew in 1929. In the same year, it set a record for a non-stop flight between New York and Cuba taking 12 hours 56 minutes. The aircraft became known for its long distance capabilities on this and other flights.
The aircraft was mainly used as a light transport, especially in difficult environments such as in Canada. Only about 35 were built, the type being replaced by the Bellanca CH-400 Skyrocket. The 'flying strut' was an unusual feature of the Pacemaker's and Skyrocket's design. These were wing struts with wide aerofoil shapes.
The Khee Kha kit
The kit used for this build was the Khee Kha 1:72 vacform. Khee Kha is one of only a small number of vacform companies that are still in business. Details of the company can be found on its web site at http://opland-freeman.com/khee-kha/
Khee Kha make high quality kits that are mostly of lesser known bush aircraft, reflecting the company's location in Alaska. The Pacemaker comes on a single sheet of vacformed plastic sheet, together with some cast resin parts for the engine and front part of the fuselage. There is a clear but thin moulded piece for the windscreen and adjacent side windows. No decals are provided, though some can be bought through Arctic Decals. The kit has detailed instruction sheets provided as both text and diagrams together with plan drawings of the aircraft.