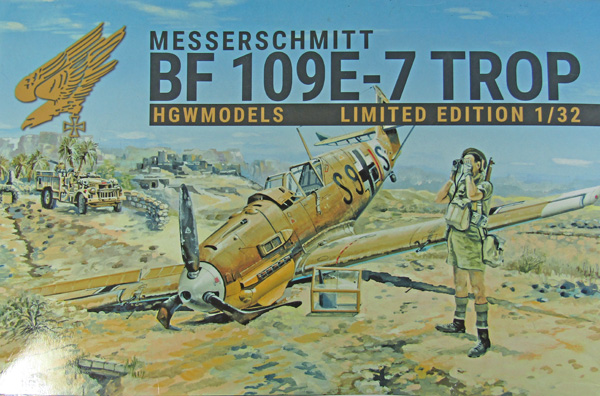 Full Review with Mick Stephen
Introduction
It is always nice to see some of the smaller aftermarket companies expand their portfolio into bundled kit packages and this is certainly the case with HGW. You will find a review of the kit and it's extras here.
I won't dwell on any background of the subject, nor on the plastic as it is the Dragon/Cyber Hobby offering that has been well reviewed in the past, let's just dive right into the build.
My intent here is not to provide a blow by blow account of each step, instead to capture the major milestones, problems encountered, how they were fixed and to demonstrate any techniques that are particular to this kit and it's aftermarket extras. I will do my utmost to keep the build OOB and resist the temptation to fiddle 😊
Let the build commence…
Beginning logically with the cockpit floor, bulkhead and instrument coaming, I have to admit I like the way this all assembles, certainly the alignment of the fuselage halves will be exact with those slotting into the wing spars and a very positive tab on each side.
Minimal clean up is required on the parts and fit is excellent.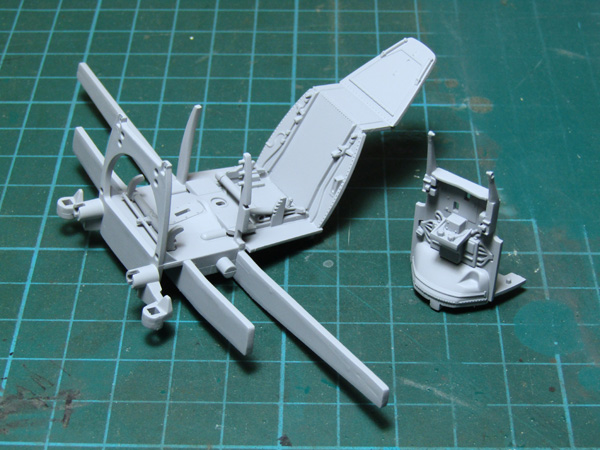 Luftwaffe paint schemes were dictated by the Reichs Luftfahrt Ministerium (RLM), however as the paints were produced by many manufacturers, the majority had differences in shade, which begs the question which colour is correct? That is an argument for another rainy day, I guess.
For the cockpit colours the painting guide gives us a choice of two, RLM02 and RLM66, a lighter and darker shade of grey respectively. I am using Mr Color range of paints, so will follow the callouts for these.
I am opting for the darker colour, which is close to a German Black Gray, Mr Color 116.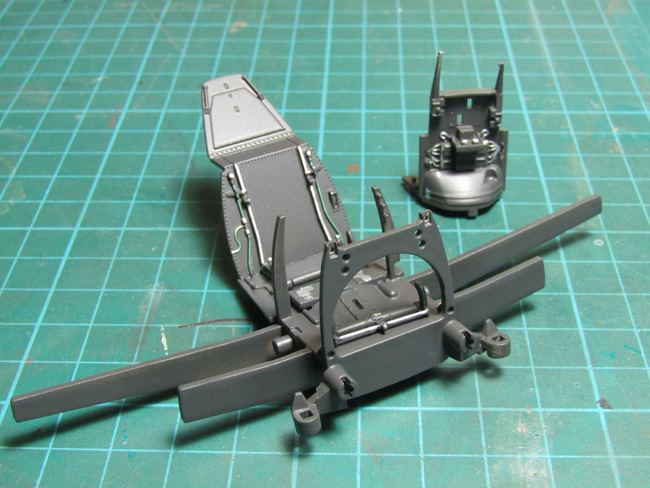 The kit has raised detail instrument panels should you wish to paint up your own, however the pre-painted photoetch HGW supply from Yahu of Poland is very impressive. Coming fully assembled the dials even have a glassy look, which makes a nice change from having to add that effect with other manufacturers.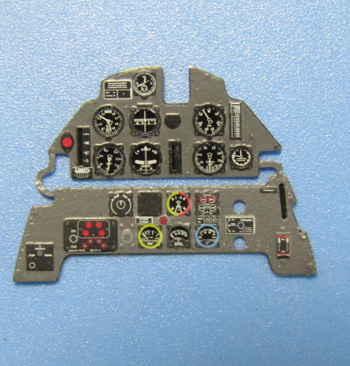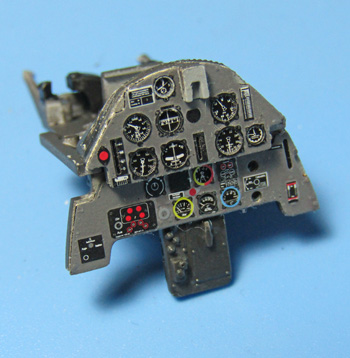 I will leave the gunsight for now, to aid masking and to avoid it becoming a victim of the dreaded carpet monster.
The fuselage halves need a little clean up where the sprue gates were and there are some injection pin marks, however don't lose any sleep on these as they will be totally obscured.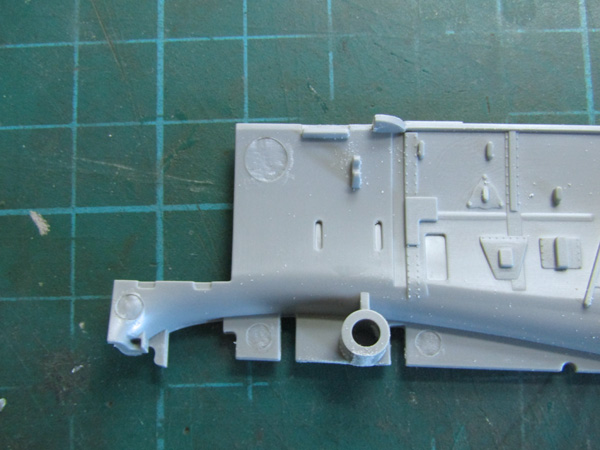 Sidewalls are well detailed and a little research indicated the small starter motor fuel tank was Yellow with Brass caps and the map compartment a Dark Forest Green, matching the seat.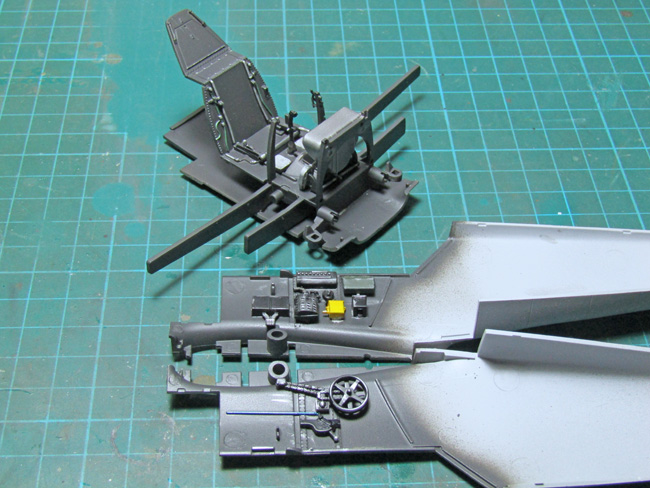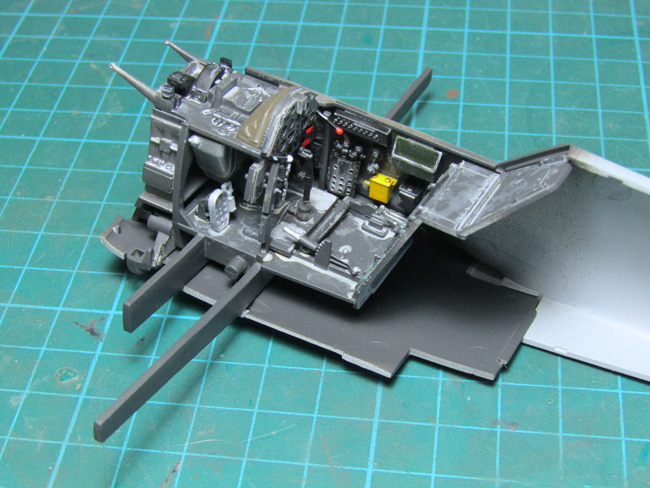 Bearing in mind the subject is in a Desert theatre of war, weathering was kept light and dusty using Mig Ammo products.