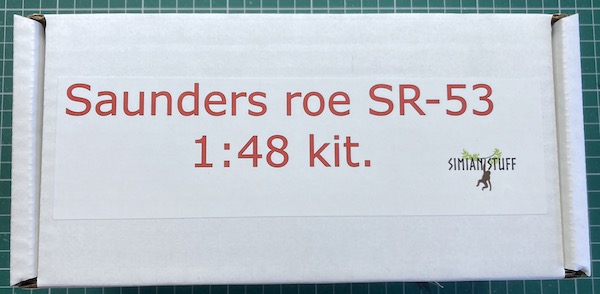 Resin kit
Full Review with Tim Haynes
Background:
I recently saw a number of posts and photos on Facebook relating to the Saunders Roe SR-53 development aircraft. Most of these referenced the old 1:72 Airfix kit, and there were some very nice builds produced from this older kit. This reminded me that I had obtained a 1:48 version of the SR-53 several years ago and so was inspired to dig it out and build it. This is a resin kit produced by Simian Stuff, and as far as I know the only 1:48 representation of this aircraft available up to now.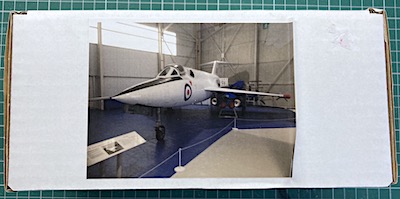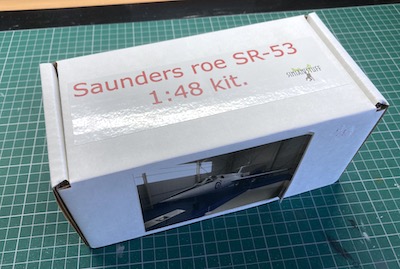 And just before we get started, here's a look at how it all turned out…

The Plan…
The kit has decals for both aircraft produced: XD145 and XD151. I went with XD145 (which is preserved at RAF Museum Cosford), but looking for a finish more representative of its active period. One of the reasons for my choice are the rather gaudy red and light blue dummy Firestreak missiles fitted to this airframe, as against the plain white ones on XD151.
References…
For this build I have only used Internet searches for reference. Most of the period pictures are black and white images, some of which really show up the various aerials / vents etc. There are lots of colour pictures of XD145 at RAF Cosford (I have several as well from previous visits), and I also found a series of excellent walk around photos in a thread on the Britmodeller forum that were very helpful.
I have included a few photos of the real thing, the first being my current desktop background, a great original image without missiles. The second is a rather grainy shot that shows the missiles in what appears to be the red and blue scheme, and the final colour picture I took at RAF Cosford during a cockpit open night back in 2016.