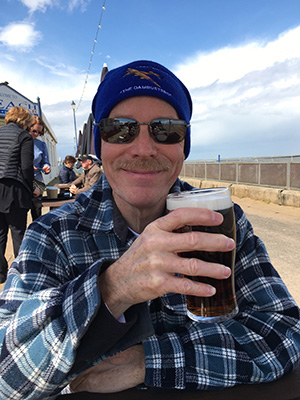 Tim's Builds
Aircraft
Armour
Sci-Fi / Space
Vehicles
---
Modelling

What first attracted you to Scale Modelling?
I suppose when I was young it was not about scale modelling as such, just that opportunity to build famous WW2 aircraft and then play with them. Moving on to hanging them hanging them from the ceiling. As I came back to the hobby it definitely became about scale mod-elling, the attraction now being to create accurate (or a close as my skill level will permit) replicas of subjects that interest me now.
How long have you been scale modelling for?
I think it must have been around 6 or 7 years old, with help from my Dad. I vaguely remember him helping (well he actually built the whole thing) me build the 1:72 Airfix Short Stirling (Red Stripe Box) which hung from my bedroom ceiling for years. Then it was an on / off thing until my mid teens at which time, like many others, my focus of attention changed. Fast forward to 2012 and I saw the 1:48 Airfix Lighting F2A in a local shop and I had to have a go. Later that year I discover Scale Model World and the Genie was truly out of the bag.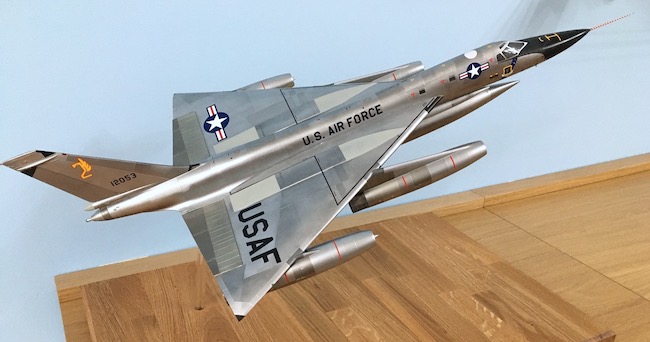 Specialist area of Modelling?
I say cold war jets (mainly RAF 1950 – 1980), but I will do anything that takes my fancy, and over the past twelve months most of my projects fall outside that area. However, the majority of my stash revolves around the initial interest, so I will be getting back to it with focus soon…..I think.
Preferred Scale?
1:48 for Aircraft, generally due to the trade off in detail against space to display and store them. Generally if I stray away from 1:48 it's due to the type of subject, and there are some Airfix 1:24 Super-kits lurking in the cupboards.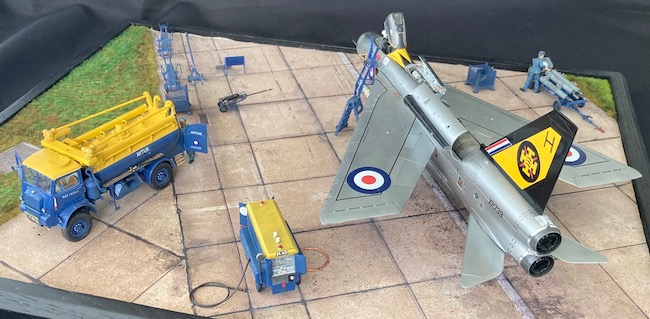 What is your favourite real subject of all time (aircraft, armour or maritime)?
English Electric / BAC Lightning. The first two models I built on starting back in 2012 Lightning F2A followed by Lightning F1a, then two more since and two others started and in hibernation.

The best thing you've ever built?
So far I would say possibly the 1:32 HK Lancaster Nose art kit, but each new one pushes the envelope a bit further.


And finally: Most memorable Modelling disaster?
My 1:48 Dynavector TSR2 springs to mind, when I got around to painting it I used a black marker pen to pre shade the panel lines. It did turn out ok in the end, but required about 15 coats of anti-flash white to mute the attempt at panel line pre-shading an acceptable level!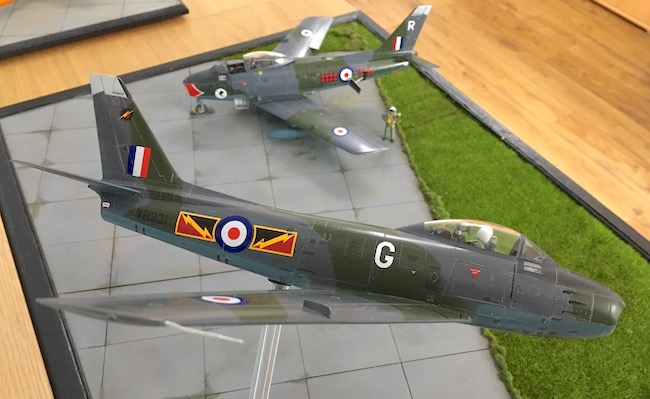 Scale Modelling Now
How long have you been a reviewer for?
When Geoff asked – a few months (June 2022)
What made you get involved with SMN?
I came across the SMN stand at Scale Model World 2013 (I think), chatted to Geoff and have been a member ever since.
What's your favourite thing(s) about SMN?
A wide range of examples of builds, techniques, genres, etc all in one easy to access place. As Geoff would say "what's not to like about that".
Favourite SMN review?
There are too many to pick just one, but a couple of recent outstanding builds are – Zoukei-Mura F-4EJ Kai Phantom II Phantom Forever 2020 1:48 – build review by Geoff C and the MFH 250F Maserati 1957 Fangio Monaco GP 1:12 – build review by Julian Seddon.
About You…
Sum yourself up in no more than five words:
Glass half full, opinionated, grumpy.
Biggest hobby/hobbies outside of Scale Modelling?
Motorcycling
Favourite food/meal?
If pushed into a corner Chicken Karhai, but enjoy most food, depending on mood at the time.
Three famous people who you admire
Douglas Bader, Jimmy Dell, Valentino Rossi
And finally…tell us a (clean) joke…
Q – You know why you never see elephants hiding up in trees?
A – Because they're really good at it.
Tim H.