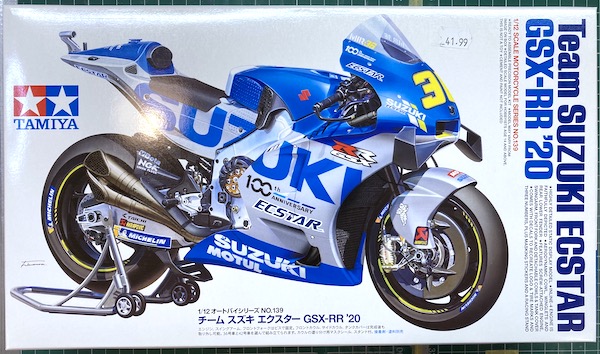 Feature Article with Tim Haynes
Kit Ref: No.139
Just before we get started, here's a look at how it all turned out…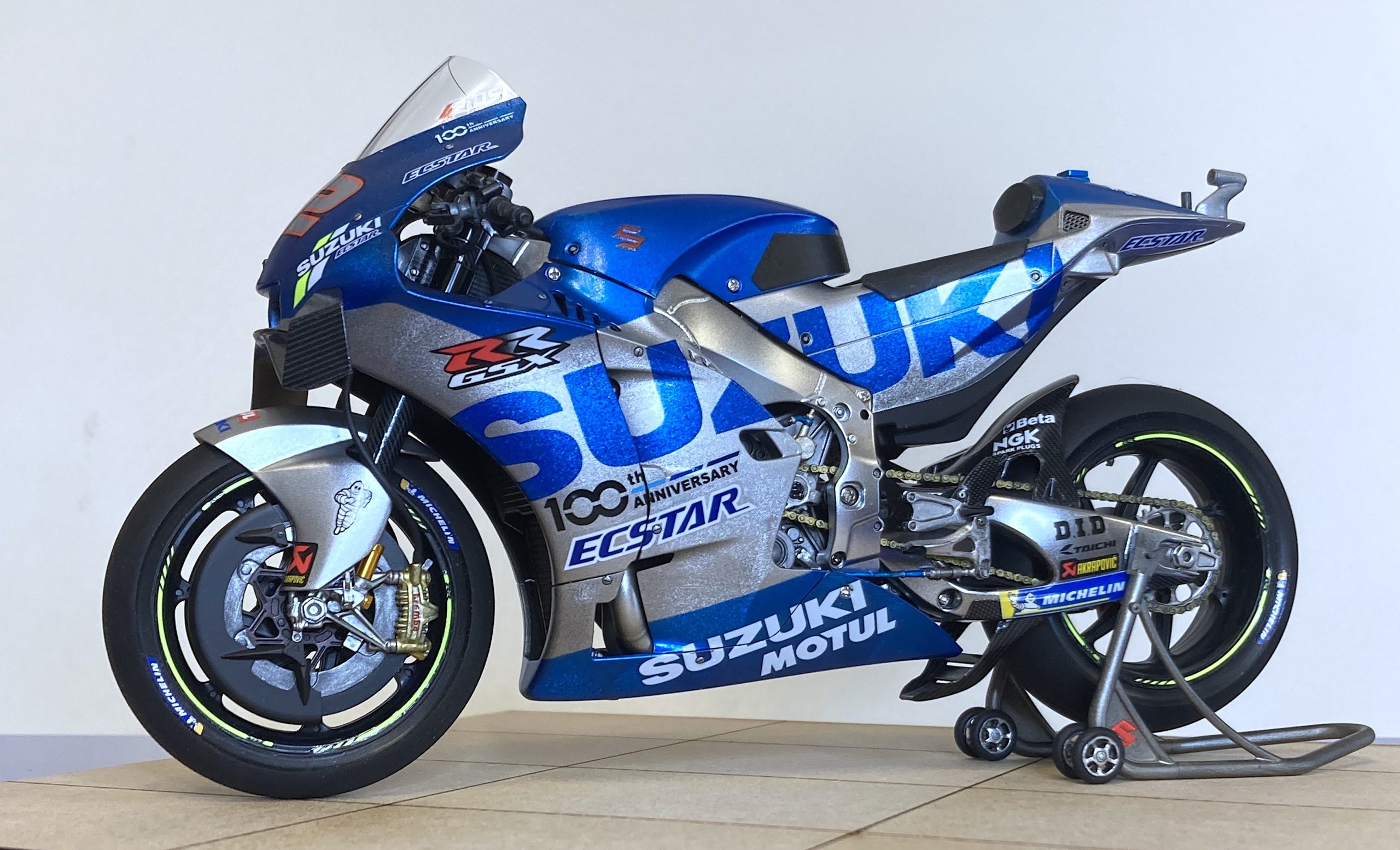 Background
Although I've been riding motorcycles for over 30 years I have not built one as a model. I do remember looking at the 1:8th scale ones my uncle used to do when I was about 10 years old, and thinking how realistic they looked. I have a couple of 1985 Honda 500GP bikes in the stash, but being a big fan of MotoGP when Tamiya released their Suzuki GSX-RR I just had to have it. This is Tamiya's' first MotoGP bike for at least 10 years, and the Suzuki is a lovely looking piece of kit.
The Plan
There are three options in terms of livery, No.36 Joan Mir (who won the 2020 MotoGP championship on this bike), No.42 Alex Rins and No.50 Sylvain Guintoli the Suzuki Test Rider (ex World Superbike Champion and BT Sport Commentator).
My choice for this build is Alex Rins' No.42 machine, which I prefer for two reasons. Firstly I simply prefer the way the No.42 graphics look, and secondly I like Alex Rins, who I think is under-rated and very unlucky not to have won the championship instead of Mir in 2020.
References
I did some searching on the Internet, which confirmed that there was little point in going much further than Tamiya's instructions and the odd photo reference. When I am building any model I tend to find a picture of the subject and it becomes the wallpaper on my computer desktop. In this instance the picture that inspired me is shown below.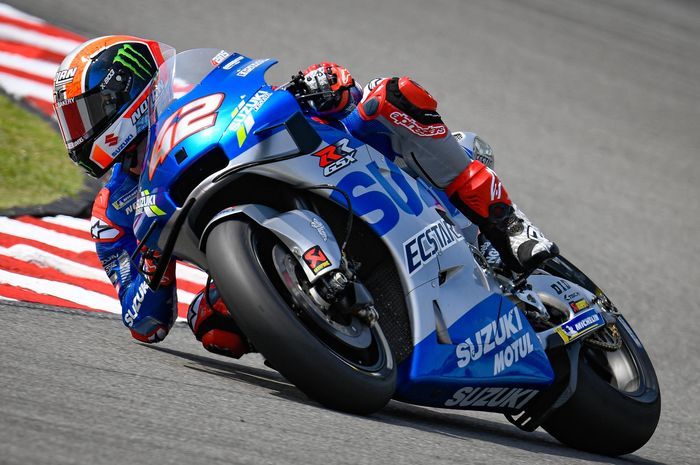 Extras:
I used several additional products for this build, some being more useful / successful than others:
Tamiya 12691 – Detail Up set – which includes front fork and various PE upgrades
Studio 27 ST27-CD12011 – Carbon Decal Sheet
Zero Designs ZD-PCMS-007 – Pre-cut masking set
Hobby Design HD-03-0637 – 3d Printed Foot Pegs
Zero Paints ZP-1684 – Silver & Blue Matched to the Real Bike.