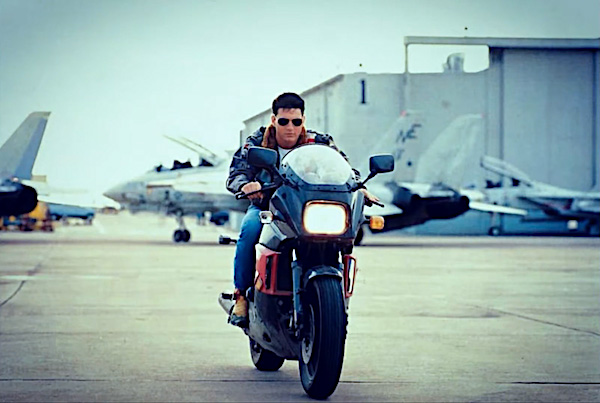 Full Review with Dave Coward
Background
If you have a look at my builds on SMN you may have noticed that I have a bit of a 'thing' for TOP GUN related builds and up to now this has just been the aircraft in the movies but for this build I have decided to try something new – a motorbike or to be more precise Maverick's Kawasaki from the original movie. The bike actually makes a guest appearance at the start of Top Gun Maverick as well.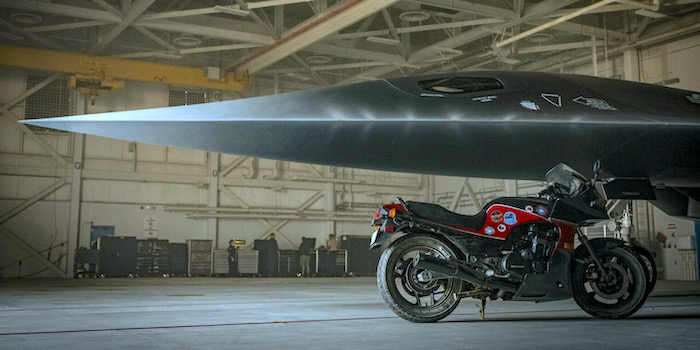 I'd always wanted to do a model of this bike but the markings had been a problem but then two manufactures, Jeight Design and Blue Stuff released decals for this subject. The Jeight Design decal set has the decals for both the original bike in Top Gun and the one in Maverick and it also has a 3D printed number plate as a bonus. The blue stuff set has decals for both of the number plates used on the two bikes in the original movie and as an added bonus it has the number plate decal for the bike used in Maverick.
With the decals sourced (I did buy both sets to compare them) I needed to get the bike. A little bit of research and direction from the decals directed me to the Aoshima 1:12 Kawasaki GPZ900R A2 Export Version 1985. Just note here that Aoshima also make a non-export version (it has a black bike on the box) but this is not the correct version as it has the wrong wheels and brake sets. Aoshima did actually produce a TOP GUN version of the bike but it's long out of production and, if you can find it, very expensive. The decals also aren't as good as the ones produced by Jeight and Blue Stuff:
https://www.defmodel.com
https://blue-stuff.com/catalog-12.html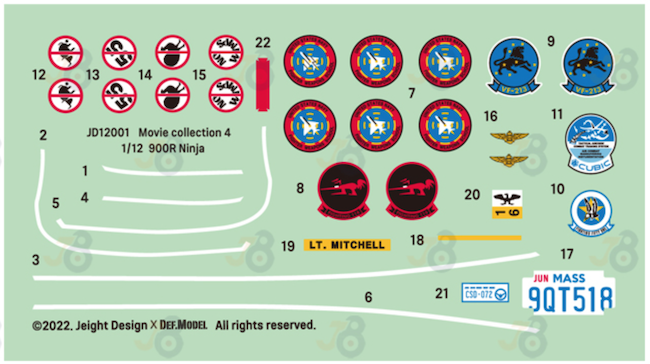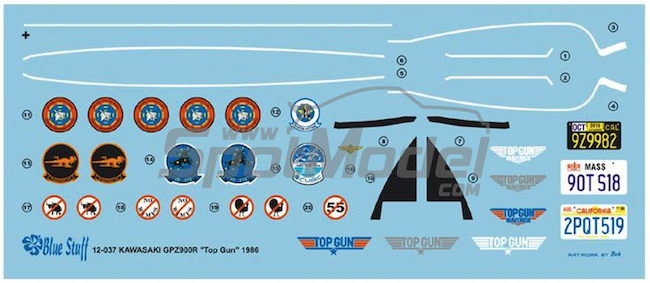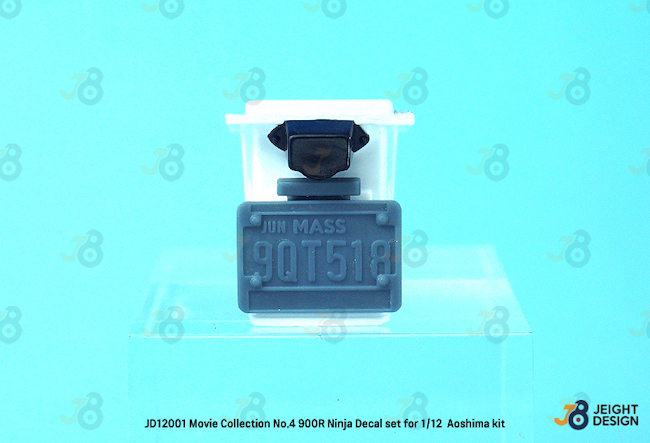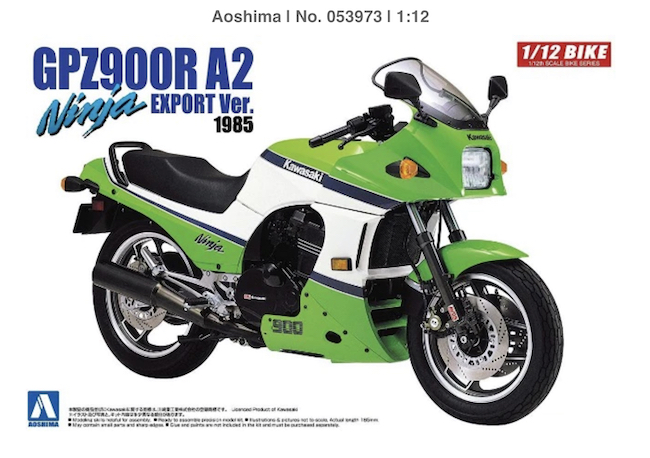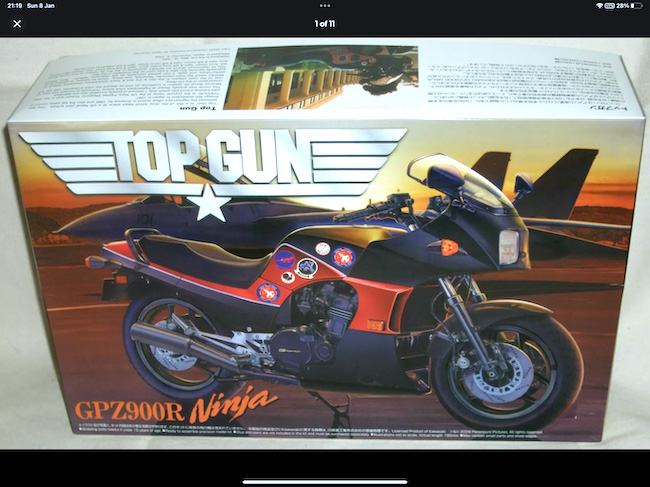 At this point I'll give you a little preview of the finished model just to let you see how it turned out.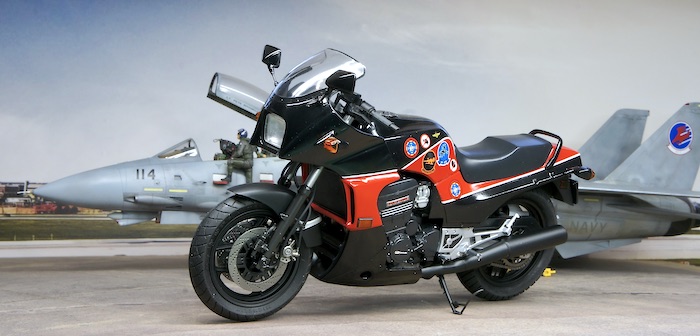 References used:
The internet has some good sources such as:
https://www.hotcars.com/top-gun-kawasaki-motorcycle-tom-cruise/
https://www.webbikeworld.com/a-look-at-the-motorcycles-in-top-gun-maverick-2022/
https://silodrome.com/kawasaki-ninja-zx900/
I was also lucky enough to go on holiday to California and visited 'Charlie's House', which is now a pie shop of all things but outside it has a replica of Maverick's bike that you can sit on so this provided some great reference photos for me.