Short Feature Article with Andrew Cartmell
---
A note from Geoff C…
It's great to be able to welcome Andy C to the pages of SMN with his very nice contribution here – the Italeri Mercedes-Benz Actros. I readily admit to knowing nothing at all about trucks, except that the cab is sometimes called the tractor unit and the wobbly thing behind carrying all the stuff is the trailer, or semi-trailer? (knowledge exhausted). However, I do know a good model when I see it and I would love to see more of these excellent truck models in SMN and so if you like what you see here, and I'm sure you do, then please drop me a few pics of your models and we can chat about a contribution :)
Here's a look at how Andy's Mercedes-Benz Actros turned out…
---
…and here's a little bit of info about the M-B Actros…
The Mercedes-Benz Actros is a heavy-duty truck introduced by Mercedes-Benz at the 1996 Commercial Vehicle IAA in Hanover, Germany as the replacement for the SK. It is normally used for long-distance haulage, heavy duty distribution haulage and construction haulage. It is available in weights starting at 18 tonnes and is powered by an inline-6 diesel engine with turbocharger and intercooler.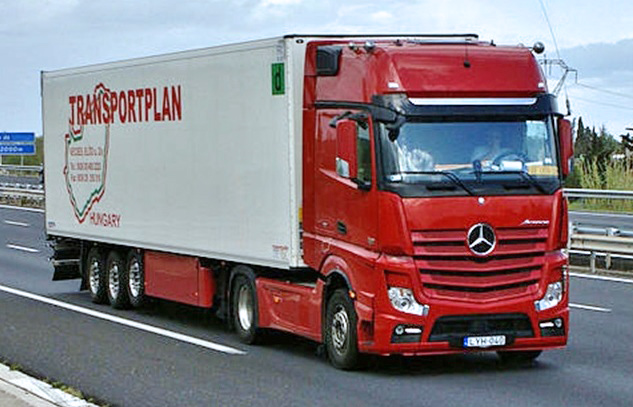 Photo: Transportplan Mercedes-Benz Actros. Courtesy: NotrucksNolife.
Daimler Trucks/Lorries launched the version II of the Actros in 2002, and the version III in 2007. The fourth generation of the Actros, named officially "the New Actros", launched in July 2011.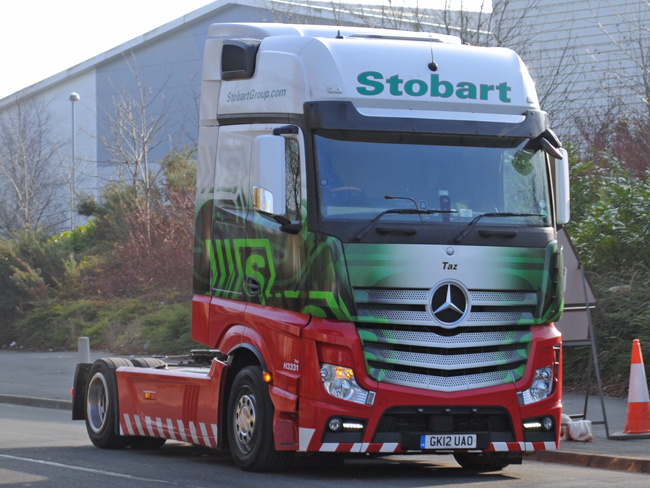 Photo: Mercedes-Benz MP4 Actros (H3331 Taz) seen here in Hawleys Lane depot, Warrington. Courtesy, Alan Sansbury, Liverpool, England