Full Review with Christian Ward
And just before were get started, here's a look at how it all turned out…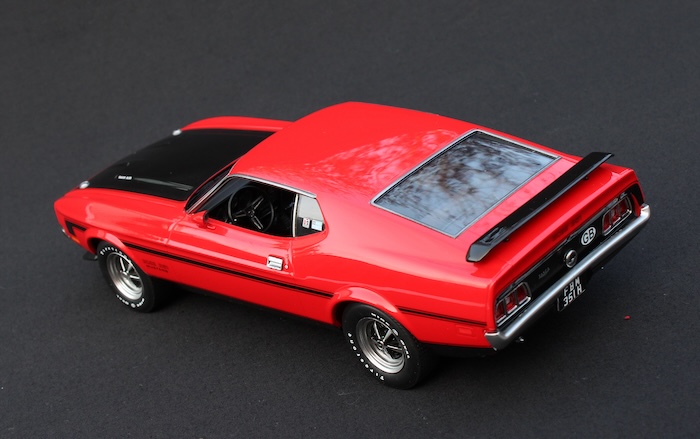 So for this project, this was kindly passed to me from Geoff, many thanks for the opportunity for this build project Geoff!
The kit and subject is not something I am used to, truth be told, being only my 3rd muscle car and 2nd Revell kit. But upon first inspection, the mouldings of the parts, body shell etc. were incredibly clean, flash free, and plenty of detail, which was great to see in this new for 2023 kit from Revell.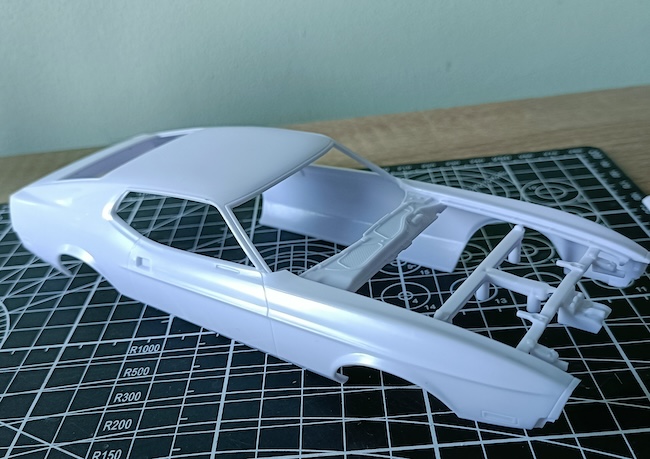 Getting started on this kit, nothing changed there in my usual process, a look over all the parts, clean any mould lines on the body which in all honesty were great, there wasn't many, and the ones I did notice were after the primer went down, but they ran under the arches and side of the body, remove parts from the sprues ready for clipping onto clip sticks and getting everything mounted ready for priming.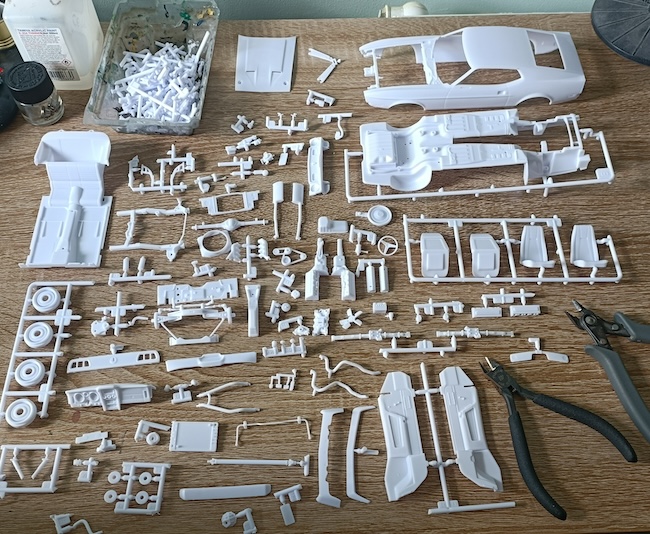 For the body and body parts, Streetblisters light grey 1k primer was used…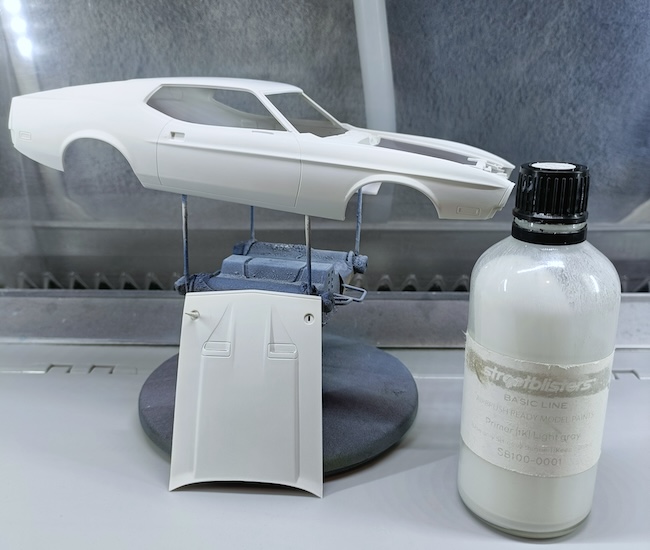 …for the main colour, I went with the Streetblisters Mitsubishi Lancer Evolution 6.5 'T.M.E' Passion Red…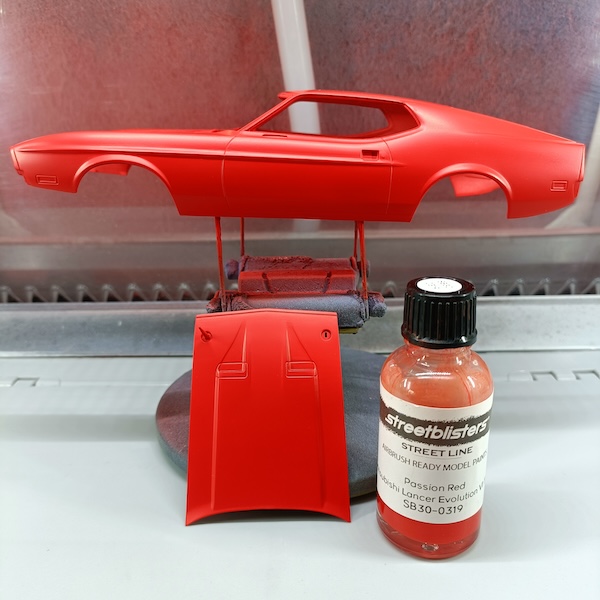 …a choice I wouldn't regret as I think the Mustang looks absolutely fantastic in this red. Once this had dried, I masked off the area on the bonnet to paint the Streetblisters jet black.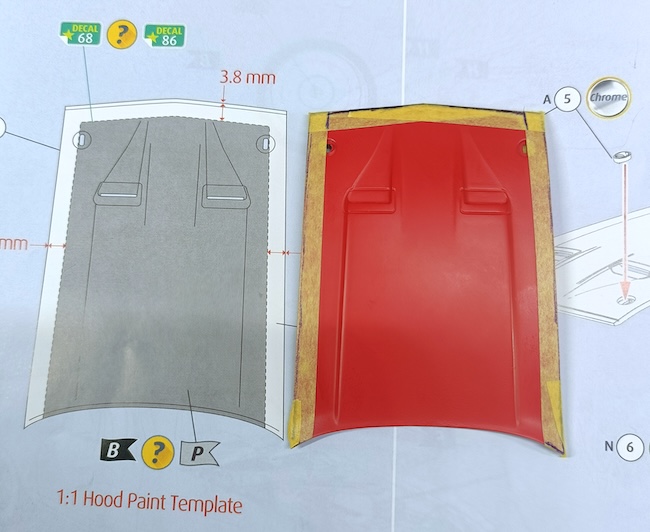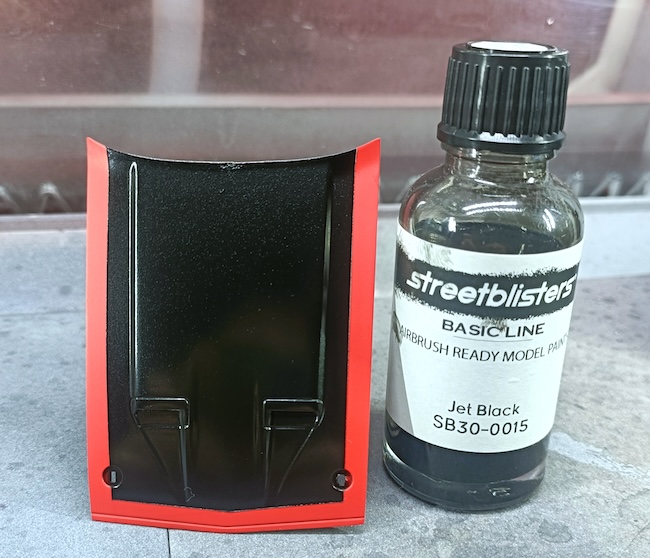 …and then cut the bonnet decal, which originally in a U-shape, I cut into three, allowing me to apply more easily.