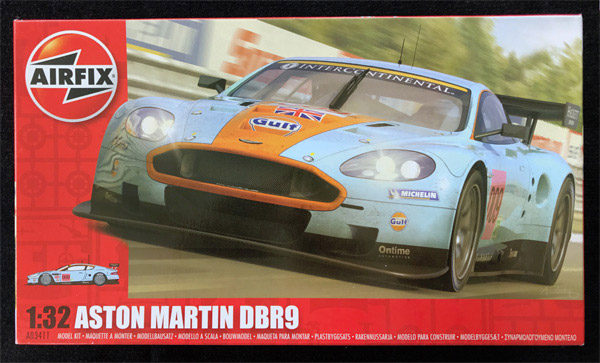 Full review by Geoff Coughlin
See how a vehicle-modelling novice gets on!
Now here's a thing… Geoff C building a car! OK, Ok, I know – only ever built one vehicle kit, many many moons ago. On that occasion it was the Tamiya Mk.II Jaguar when they released that – so you'll realise just how long ago it was. Almost freaked me out as a model building experience – Oh the joys of orange peel paintwork!
So many questions – how do you get a decent paint finish – won't everyone thing it's a rubbish build – and from someone who's supposed to know about these things?
Enough!! No more. That was then and now is now and I'm determined to have another go and build a super bike or motor bike kit too – must be losing it now. Well, not exactly, as I have even bought one and you'll have to wait to see what that is but I plan to build it soon and so we'll see how it all pans out here first :)
Back to the Aston…
I guess you had a bit of a heads up if you saw my full in-box review of the Airfix Aston Martin DBR9 1:32 and that's in Vehicles-Here Now. The kit looks quite nice and I'm keen to give this a good go and see how it comes out.
What's the plan?
Well, no super detailing, save for a seat harness (seat belts?) for the front seats – I mean, you can't have a car without a seat harness can you, just as much as I couldn't build an aircraft that should have one without one?
The instructions seems ok and broadly, given my lack of experience I'll try and follow them and use my common sense and intuition as well as experience in other areas of modelling.
The box art is great and those decals look nice – I just hope they all fit and go down well when it comes to it.