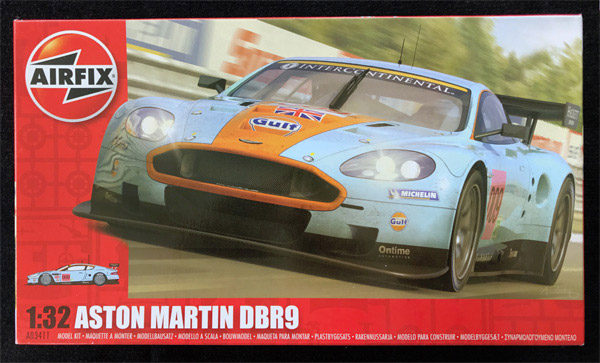 Kit Ref: A50110 (set including paints etc)
Price around £19.99GBP (this boxing/packaging scheduled for release June 2017)
Review by Geoff Coughlin (April 2017)
Our thanks to Airfix for supplying our review sample. Get this Airfix Aston Martin DBR-9 1:32 kit kit here.
We did receive this kit some time ago out of the blue from the manufacturer and at that time we didn't have our Vehicles Area. As you know, earlier this year we launched SMN's new Vehicle Area and that's exciting for all sorts of reasons, not least because we are now able to bring you in-box reviews like this one but full builds as well. That's exactly what's planned for this kit, and the Mini Cooper we received at the same time, so keep an eye out in What's New for these.
Initial assessment
I think what strikes me about this kit is that it's well moulded, reasonably well detailed and has impressive looking decals, not to mention crystal clear parts.
Here's a look at the main sprues:
Body shell…
The one-piece body shell is nicely moulded and certainly look accurate enough in shape, although as you know, I'm no vehicle expert! I've looked at some photos on the web and Airfix looks like they've done a good job in capturing the mean looks of the DBR-9.
Wheels…
These look good and with some careful painting and weathering they should look fine in this smaller scale.
Other details…
The roll cage is provided as well as the other usual interior details and all you really need to add are seat belts I think in this scale. The photos are self-explanatory and so I don't see the need to go into more detail here.
No engine or facility to open the bonnet is provided.
Clear parts…
I like the way Airfix has handled the moulding of these parts – for example, the front and rear windscreens are moulded as one with a joining plate, enabling you to reduce the risk of getting glue on the windscreens. We'll see how this works in practice, but the idea looks neat.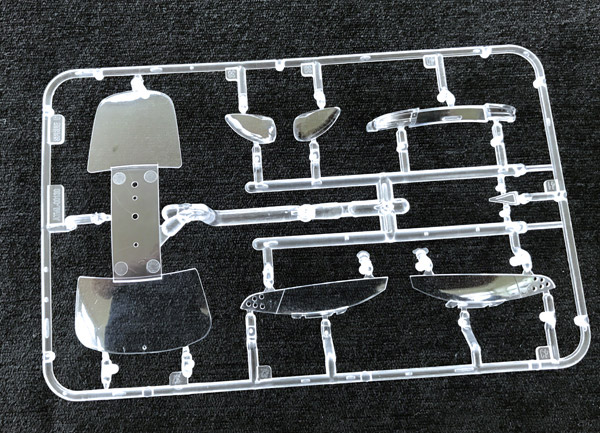 Instruction sheet…
This looks simple to follow and is the standard black and white fold-out sheet. This isn't a complex model and so I'm not anticipating any great problems with the build.
Decals…
The sheet is well printed and is one of the newer sheets from this manufacturer and I've found them to be very good – easy to apply and they work well in practice. Colour and registration is good, so all positive here. The subject choice is great of course – love it!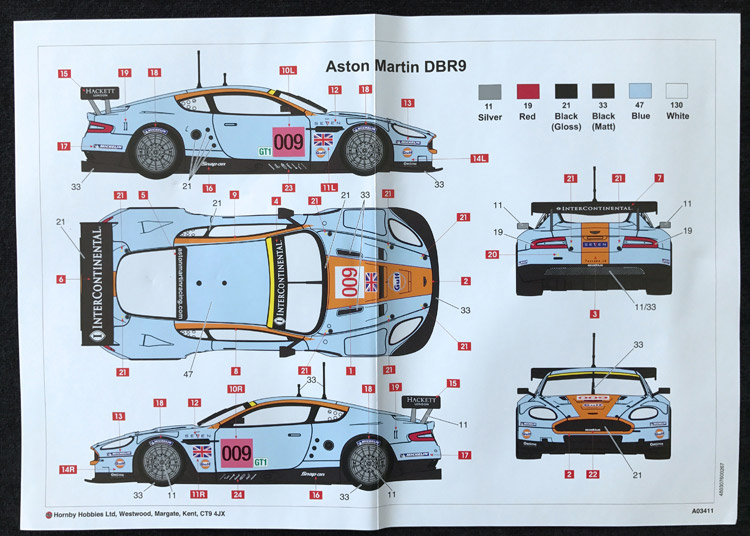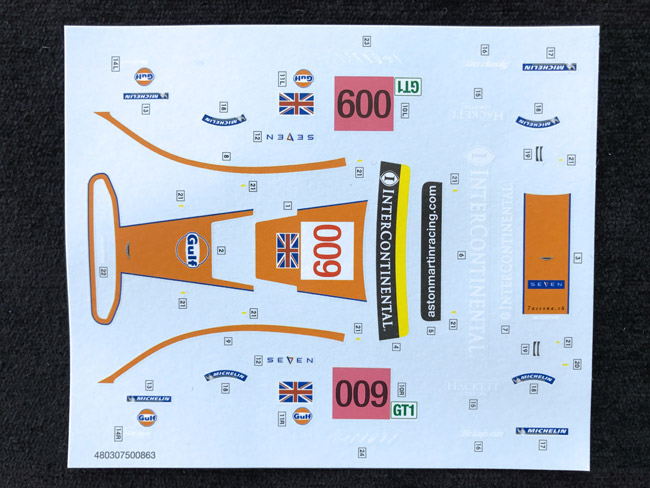 In summary
Nice! This looks like a great little kit to build and I'm looking forward to it. What's provided offers good value for money and a decent replica of the original should emerge from your efforts.
Geoff C.
SMN Quick summary Star rating out of 5
| FEATURE | STAR RATING (out of five) |
| --- | --- |
| Quality of moulding | *** |
| Accuracy | *** |
| Instructions | *** |
| Decals | **** |
| Level of detail | *** |
| Subject choice | ***** |
| Overall | *** |