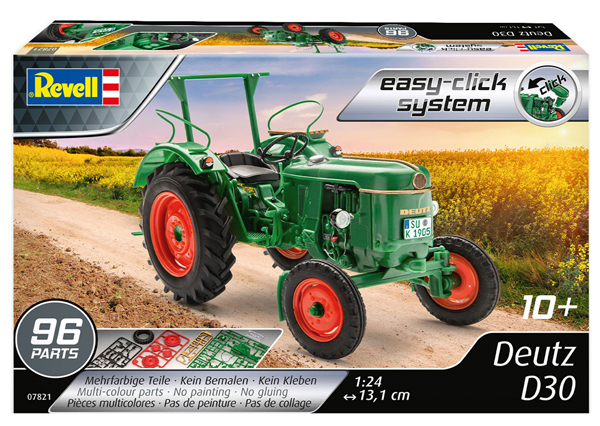 Feature Article with Geoff Brown
Kit ref: 07821
Before we get going, here's a quick look at how it all turned out…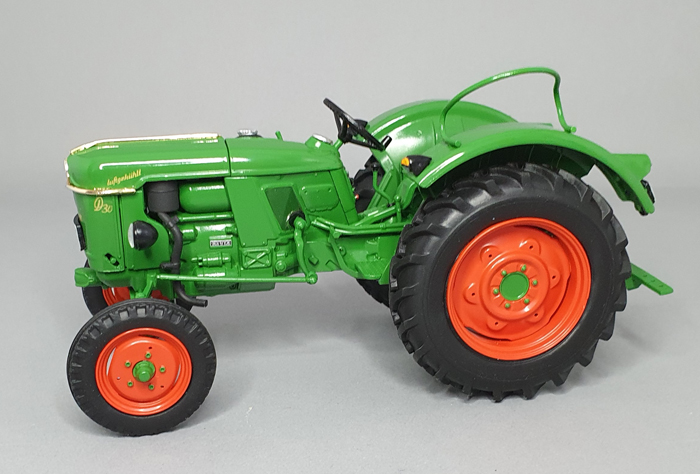 After building the Revell Porsche Junior tractor, I couldn't wait to have a go at building their later tractor model, that being the Deutz D30. Designed as one of their newer "Easy Click System" kits, which like the Porsche tractor I built can also be glued together. The main reason for glueing these models together is so that the joints can be sanded when dry to eliminate the join lines that wouldn't be there in real life. Thankfully the bonnet comes moulded in one piece with a few chrome trim pieces to add, and the join line at the top of the tractor frame will be hidden once the top of the fuel tank has been fitted.
Like the Porsche model, Revell supply a set of self adhesive stickers and a very nice set of water slide decals, as I did on the Porsche, I'll be using the water slide decals.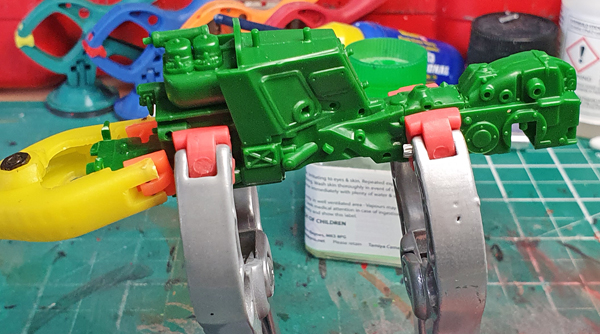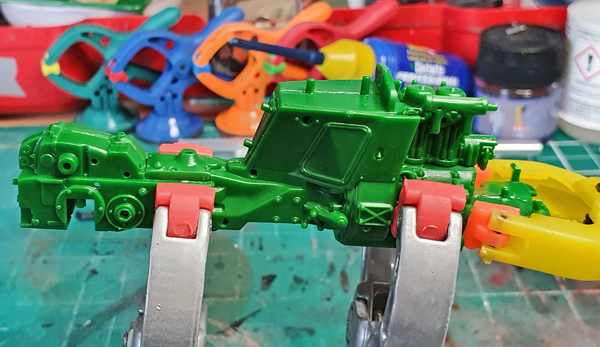 To start the build I cut off all the parts from their parts trees and mounted them on crocodile clips mounted on wooden sticks, attaching the clips onto the piece of the parts that won't be seen once they are glued into place. Once they were given a few coats of light grey primer they were sorted into groups of the final colour they needed to be painted, for this model there is only a choice of green, orange and black.