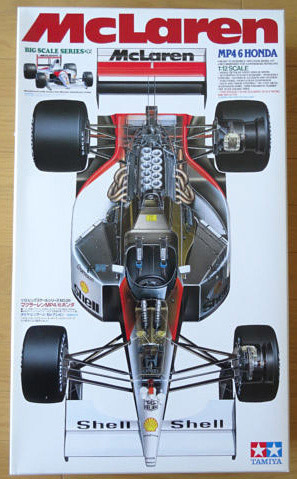 Feature Article by Chris Evans
A note from Geoff…
Well, that man is at it again, this time Chris has created what must be as close to a scale replica as you can get – truly astonishing levels of detail – some accessories and some scratched. What he's ended up with if something special and he's going to tell you his story.
A lot of modellers have bought these kits over the years and they just cry out for a bit of super detailing and when that's done…? well, see for yourself! Great work Chris and thanks again for sharing your great project with SMN.
Here are a couple of photos to show you what I mean…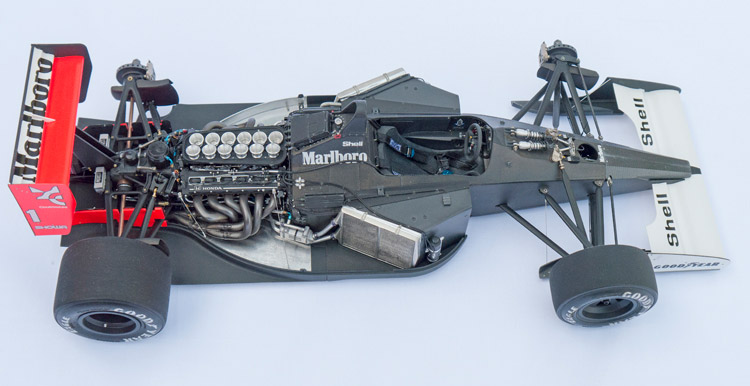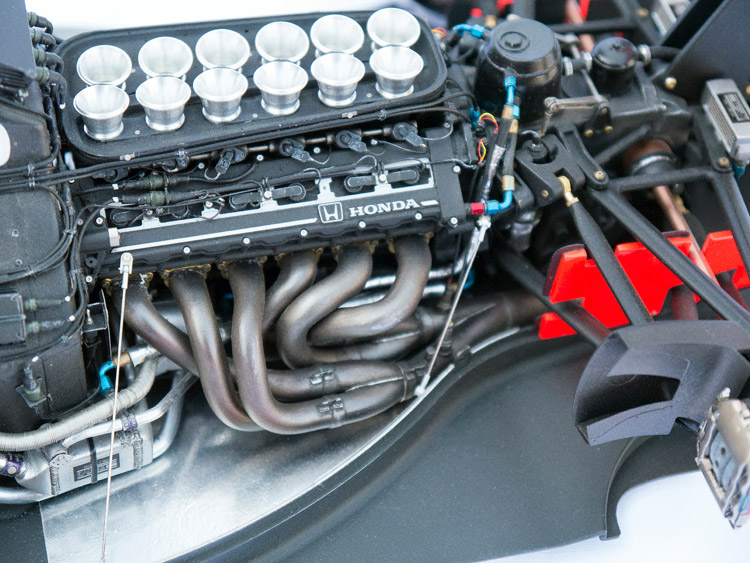 Introduction/Background
The McLaren MP4/6 Formula One car was used for the 1991/92 F1 seasons. It was designed by McLarens Chief Designer Neil Oatley and was driven by Ayrton Senna & Gerhard Berger.
It was the first McLaren powered by a Honda V12 engine, the 710bhp, 3500cc, normally aspirated RA121-E.
The MP4/6 took 8 Grand Prix wins, and Senna won the first 4 races of the 1991 season.
I chose to build the kit as driven by Ayrton Senna in the US Grand Prix, March 10th 1991, the first round of the 1991 season.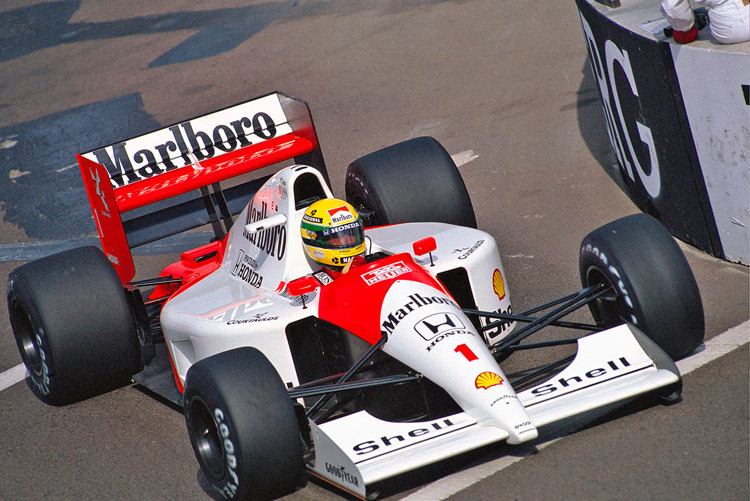 The Kit
I obtained the kit (for a very good price!) from a member of my IPMS Club. It was the original release kit from the early 1990's, although it has been re-boxed and re-released since. I did a bit of looking around and found a couple of companies that produced some aftermarket detail sets. Thundervalley in the US produced some great looking, if a little expensive, sets including some superb looking brake and suspension kits. At the time of the build, Top Studio were just releasing their sets which cover every aspect of detail for this kit, and are fantastic!
I got hold of the brakes and suspension sets from Thundervalley, and the cockpit and engine sets from Top Studio. Below are a few pictures of the Thundervalley sets, they are all handmade and hand machined to order and are utterly superb….