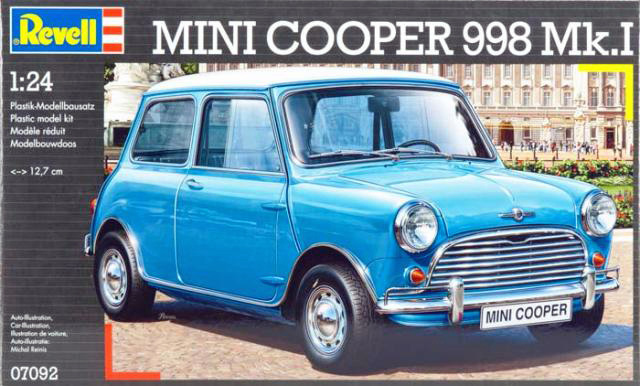 Full Review by Geoff Brown
A note from Geoff…
I thought you'd like to have a quick look at Geoff's completed Mini Cooper – simply an iconic shape don't you think?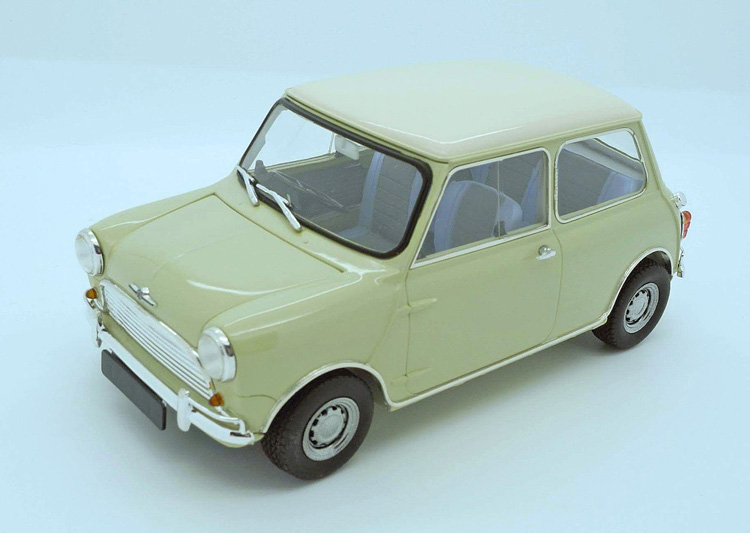 Over to you Geoff
Before this model was announced at the 2012 German Toy Fair, my favourite model to date was the Mini Cooper S from Tamiya. In the past I have made 5 of them and converted another one to a more basic Mini, anyway as soon as this one was announced I knew I just had to have one. Although there were only photos of the built up model available and not much in the way of details, I took a chance and pre-ordered a few of these models.
After opening the box I was so pleased that I had taken a chance in buying the kit, I have found in the past Revell models to be either hit or miss, but it seems that their latest offerings are of good quality, notice I said "Good Quality" not faultless!