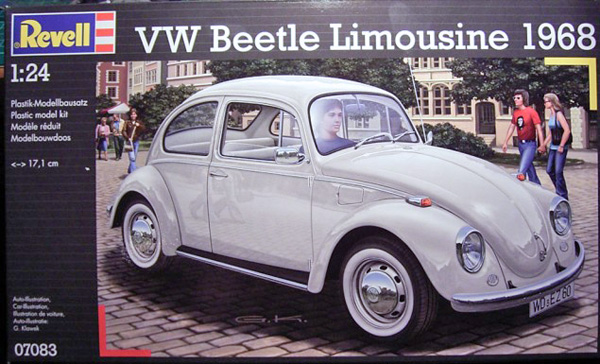 Kit ref: 07083
Full Review by Geoff Brown
It's great to welcome back Geoff B to SMN and what a great subject he brings – the iconic VW Beetle. There's no mistaking that shape that must be about the best known to more people than any other car. Here's a quick look at Geoff's completed project – just love the colour!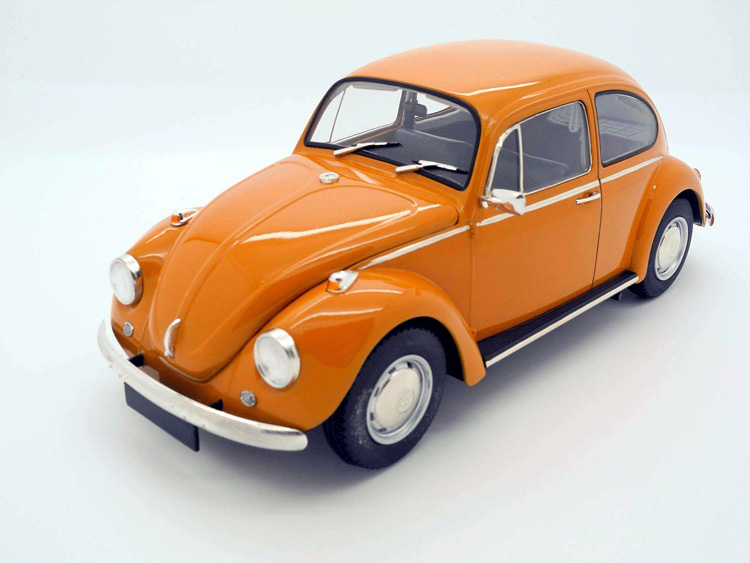 I've always had a soft spot for the Beetle even before working for VW in the mid 80's, and after building Tamiya's '66 version I just had to build the newer offering from Revell. It's a slightly later version to the Tamiya offering, but it's still of the older torsion bar design.
Although badged as a 1968 Beetle I decided to build it as a basic 1200A, which went on with the 1200 engine and torsion bar suspension and smaller rear lamps and bumpers even after the McPherson strut cars had been released.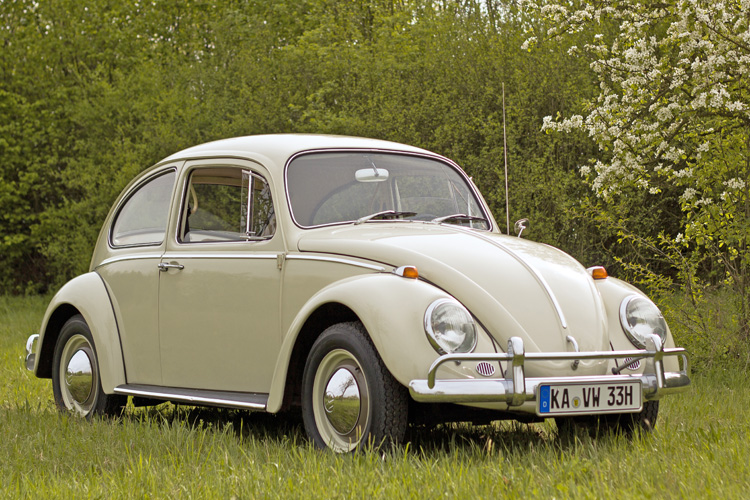 I decided to build mine as a '72 1200 mainly so I could use some VW Brilliant orange paint I have had for close on 18 years and never had a model I could use it on.
Looking over the parts, there were a few parts I wasn't happy with, the wheels and the running boards were supplied on the chrome sprue, and although there is a chrome strip running the length of the running boards the main part of them are covered in black rubber.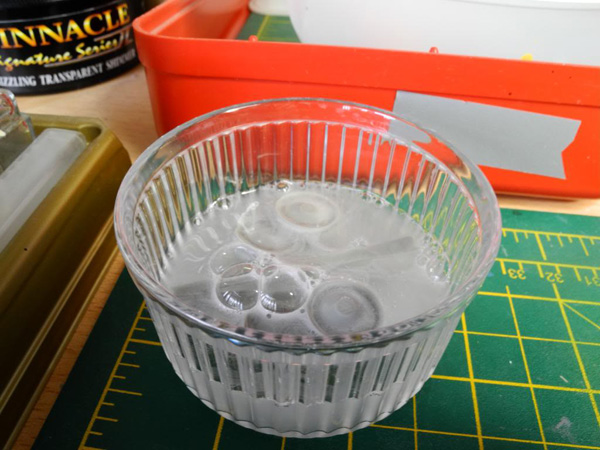 Modellers often use household bleach or Dettol – remember to use rubber gloves and an old toothbrush can work well in helping to remove the chrome from the plastic – the end result is nice clean plastic parts to work on.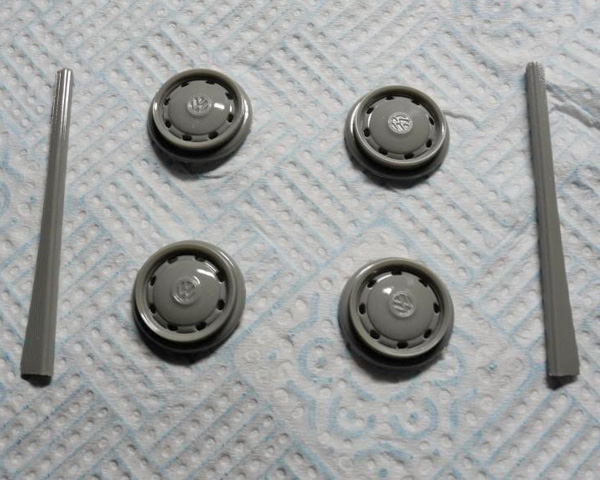 So those and the wheels were stripped of their chrome, the running boards were painted satin black with the chrome trim done using Bare Metal Foil (BMF), the wheels were painted using Tamiya TS-30, Silver Leaf, decanted to use through my airbrush, this is a great silver for parts like this as it has virtually no flake in the paint at all.