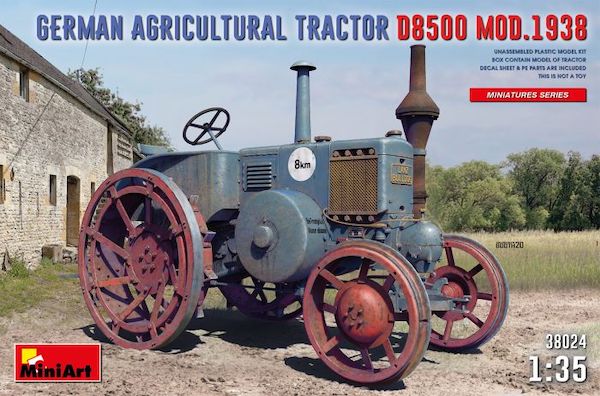 Full Review with Dai Williams
The subject of this project was the MiniArt 1:35th scale Model 1938 German Agricultural Tractor.
The German Lanz company began producing tractors in 1921. The most famous version of the tractor was known as the 'Bulldog' (apparently this is a general term for any tractor that is still in use in Germany today) with over 220,000 being produced. The early tractors used a 'hot bulb' combustion engine where the fuel is ignited on coming into contact with a red-hot metal plate inside a bulb. This arrangement required a blow lamp to be used to start the tractor!
The Lanz company was taken over by the American John Deere concern in the 1950s and the Lanz name fell into disuse once the Bulldog series of tractors was discontinued.
Just before we get started, here's a look at how it all turned out…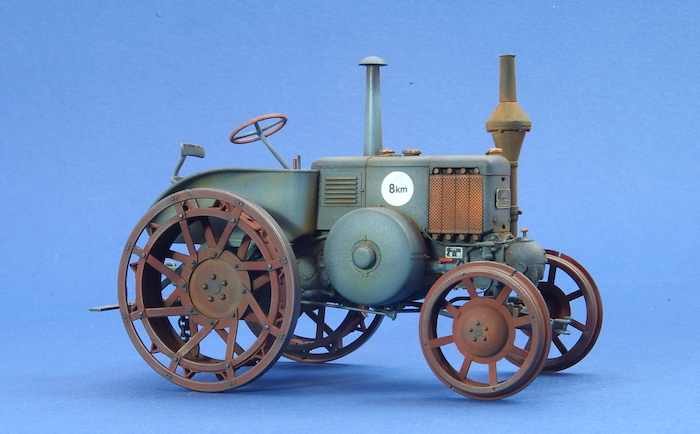 The MiniArt kit
This was a departure from my usual military subjects, but there was something about this model that just appealed to me!
The kit has been released in a number of forms in the last few years. These differ in the type of wheels used and some versions of the kit include a cabin for the driver. MiniArt also produces a trailer to go along with their tractor kits. For those inclined to add accessories to their models MiniArt also produces a range of useful sets with items such as crates, milk churns, boxes and even fruit and veg!
The kit comes with five small sprues of grey plastic. The plastic parts are very well produced with no flash or sink marks present. There is also a small sheet of photo-etched brass along with a small transfer sheet.