Here's a list with quick-links to all of Dai's completed build reviews and feature articles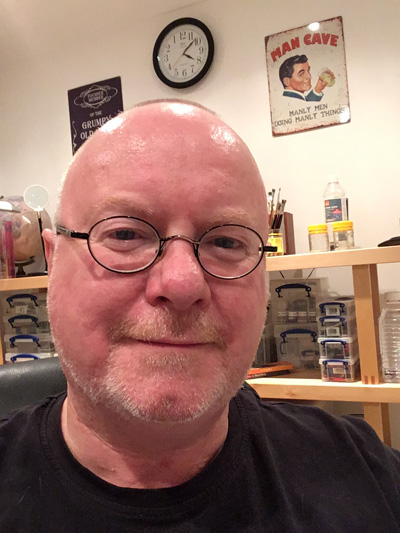 Modelling
What first attracted you to Scale Modelling?
Not so much a what as a who ….. my dad. When I was small he built model kits for me. I still have the first model he ever made for me (an Airfix Fokker Dr.1) when I was about nine.
How long have you been scale modelling for?
When I built my first model kit I was probably about eleven. I'm now 59 and a half – so almost half a century! I don't suppose there's any way back now.
Specialist area of Modelling?
I'm interested in armour and aircraft right from the beginning up to about the mid 1950s. I'm not sure what happened in the 1950s to make the subjects less interesting to me, but this still leaves thousands of subjects. So many models – so little time.
Preferred Scale?
With armour it's 1:35. With aircraft it's 1:48, but since Wingnut Wings appeared a few years ago I've begun to take an interest in 1:32 aircraft (though don't ask me where I'm going to store them once I've made them).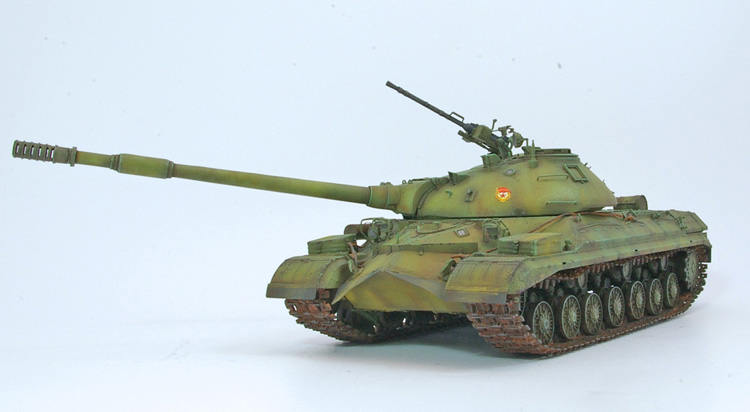 What is your favourite real subject of all time (aircraft, armour or maritime)?
I bet nobody will have heard of it – the Armstrong Whitworth Armadillo. The aircraft was a British single-seat biplane fighter aircraft built by Armstrong Whitworth.
When I was small my dad (I have a great deal to thank him for in this regard) bought me a copy of Volume One of the British Fighters of The First World War series by J.M Bruce. The book contained photos and three view drawings of lots of weird esoteric looking one-off prototypes. For some reason the Armstrong Whitworth Armadillo caught my fancy and I was hooked. Nobody has ever made a kit of this aircraft and if they have any business sense probably never will. I scratch built one about 25 years ago in 1:72 and keep promising myself that one day I will build another (along with some of the other oddities in the book) in 1:48.
The best thing you've ever built?
I loved building the Wingnut DH2. It appeared in an issue of Scale Aviation Modelling a few years ago. I hope it doesn't stay the best thing I've ever built, though I suspect whatever takes its place will be another Wingnut kit.
And finally: Most memorable Modelling disaster?
Two spring to mind.
The first was picking up a fully rigged and almost completed Sopwith Triplane by the top wing and watching the rest of the model detach and disintegrate on the floor in front of me. Following this incident I invented seven completely new swear words. Three of these were so appalling that they have been banned by act of Parliament and one was so awful that it has to be kept locked in a steel box under guard in the Tower of London (I was particularly proud of that one).
The second was learning the hard way that when you use Swann Morton scalpels on a daily basis it's almost inevitable that one day you will drop one. When you do it's best to let gravity take it on its way and hope for the best. By all means try to get as much of your body out of the way as you can, but on no account do what I did and try to catch it on the way down.
Scale Modelling Now
How long have you been a reviewer for?
I wrote my first modelling article for Tamiya Magazine when Chris Ellis was the editor back in the 1980s and have been writing off and on for a number of publications ever since. As far as Scale Modelling Now is concerned I submitted a couple of photos for the subscriber's gallery in 2016 and started from there.

What made you get involved with SMN?
I have bookshelves groaning under the weight of modelling magazines that I've collected over the years. Prior to a recent house move I had to have a serious de-clutter during which it occurred to me that while such magazines are a great source of review material, 'how to do it' articles and well taken photographs of brilliantly made models, it's actually quite hard to find anything! I was impressed by the way that a web based magazine makes this much easier. Looking at a web based magazine also meant that I could stop accumulating huge amounts of paper and so I subscribed a couple of years ago.
What's your favourite thing(s) about SMN?
There are no constraints on space as there are in a paper based publication and so a reviewer can say what they need to and use as many photos as they like in order to get their point across. Also the photos can be full size rather than the postage stamp sized images that you sometimes get with paper magazines – again due to space constraints.
Seeing things done in real time in a video is also very useful. I understand that moving images are quite difficult to achieve with a paper based publication.
Favourite SMN review?
This a difficult question to answer. If you asked me that question on ten different occasions I might come up with ten different answers. Basically anything that shows me how to do things better than I can at the moment is great with me.
About You
Sum yourself up in no more than five words.
A person who never really learned to count properly.
Biggest hobby/hobbies outside of Scale Modelling?
For many years I was involved with karate. Sadly as age, accumulated injuries and arthritis took over I was forced to find something a little less violent to occupy me. Since hanging up my belt for the last time I've become involved with a couple of local amateur drama groups and have done things ranging from Shakespeare and serious drama such as The Crucible (loads of laughs in that one) through to murder mysteries, comedy and even farce (though I always kept my trousers on – mostly).
I love music and spend a lot of my time listening to music of all sorts. I also love making my own music and can often be found plugged into a synthesizer creating an unearthly racket at great volume.
Favourite food/meal?
Pizza – it has to be pizza. However it should never have pineapple on it. A pizza with pineapple on it is a foul abomination and should be cast out far from the sight of man.
Also does wine count as food? I think it probably does and I think wine might be one of the major food groups along with proteins, fats and carbohydrates. I also like wine.
Three famous people who you admire
Queen Elizabeth 1st
If you look at the story of her life and take the names of people such as The Earl Of Essex, Robert Dudley and Mary Queen of Scots and change them to names that sound Italian like Carlo Gambino, Frankie 'Four Fingers' Andolini and Joey 'The Knife' Zazza, you actually get a fantastic gangster story. Amazing woman – just don't get on the wrong side of her.
Tom Hardy
Fantastic actor – nothing he can't do.
Rick Wakeman
A brilliant musician who produced 'Journey To The Centre Of The Earth' which is still my favourite album of all time.
And finally…tell us a (clean) joke…
A mother has begun to realise that her daughter has started to take an interest in men and feels that it's time for a mother / daughter chat in order to put her straight on a few things. She sits her daughter down and tells her that there are five rules that she needs to follow as far as men are concerned and that if she follows these five rules she will never go wrong. She explains as follows:-
Rule number one:-
You need to find a man who is practical and is not completely reliant on you. He can cook, he can clean, and he looks after himself and his possessions. If something breaks he knows how to fix it and he will look after you, the house and the children should you choose to have any.
Rule number two:-
You need to find a man who has the same likes and dislikes that you do. You like Chinese food – so he likes Chinese food, you don't like opera – so he doesn't like opera. He understands how you think and how you feel and he thinks and feels the same way that you do.
Rule number three:-
You need to find a man who loves you unconditionally. He thinks about you and only you. You are all he will ever want or need and he will never even glance at another woman.
Rule number four:-
You need to find a man who can make you laugh. It won't matter if you are rich or poor, it won't matter if you live in a big house or a caravan. If you've spent the day laughing how can you be unhappy?
Rule number five:-
…………… and this is the most important rule of all. These four men must never ever meet.