SMN 'Meet the Team' Questions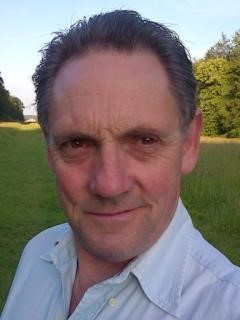 Modelling
What first attracted you to Scale Modelling?
My Grandfather made wooden model aircraft, which, I was sometimes allowed to play with when visiting. Knowing this, my mum bought me three, assembled model aircraft kits from a jumble sale stall in the early 1960's. One was a B-47, the other two being jet fighters. Not long after, my dad came home with the Airfix Heron, complete with passengers and steps. After that, I was hooked.
How long have you been scale modelling for?
For over 50 years.
Specialist area of Modelling?
Mainly WW11 aircraft with the odd bit of armour.

Preferred Scale?
1/48th
What is your favourite real subject of all time (aircraft, armour or maritime)?
Post war, Royal Navy Aircraft Carriers.
The best thing you've ever built?
A Tamiya 1:48th scale Republic P-47 Razorback Thunderbolt.
And finally: Most memorable Modelling disaster?
After finishing a Tamiya Meteor in green, earth and yellow, I noticed I had got the green and brown the wrong way round.
Scale Modelling Now
How long have you been a reviewer for?
Not for very long. I've just started my first build. (Summer 2014).
What made you get involved with SMN?
I met Geoff at the Milton Keynes model show in April (2014), joining SMN soon after. I sent in a couple of my builds to the SG. A few days later, I received an email from Geoff, asking if I would like to join the team.
What's your favourite thing(s) about SMN?
The Techniques Bank.
Favourite SMN review?
The Tamiya USS Enterprise CVN-65 1/350
About You
Sum yourself up in no more than five words.
Has anyone seen my keys?
Biggest hobby/hobbies outside of Scale Modelling?
Small bore rifle shooting.
Walking my dog Max in the forest.
Aviation museums and Air Displays.
Favourite food/meal?
Traditional English food, and chocolate.
Three famous people who you admire
Admiral Horatio Lord Nelson
Isambard Kingdom Brunel
Mahatma Gandhi
And finally…tell us a (clean) joke…
I'd give my right hand to be ambidextrous.
Note…
During the war ( I sound like uncle Albert ), my Grandfather used to make models.
These are over 70 years old now. He made other aircraft, including a Lancaster bomber & Sunderland flying boat. I never got to see them.
I was told he had quite a few in his collection. I believe he used plans, but I'm not 100% sure.
When I lived with him, we used to have a Lancaster on top of the washing line pole as a weathervane.