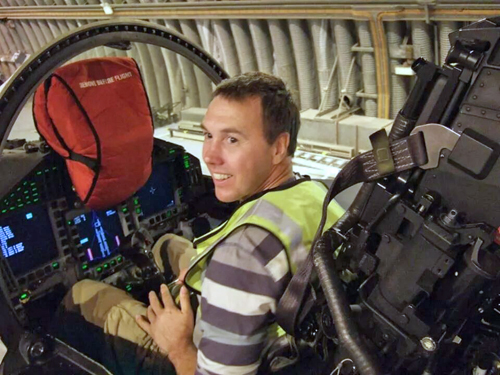 Modelling
What first attracted you to Scale Modelling?
The Falklands War believe it or not. I'd made the odd Spitfire as a boy but had never taken it seriously, that was until the Harrier was thrust upon us in the Falklands conflict. I'd never seen anything like it, a plane that could land and take off vertically – wow! That was the first model I got and I didn't even paint it. It was the start of something special.
How long have you been scale modelling for?
About 35 years give or take.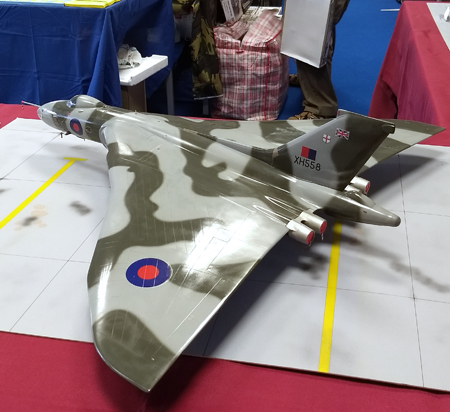 Specialist area of Modelling?
RAF fast jets usually but I have been known to build USAF F4 phantoms.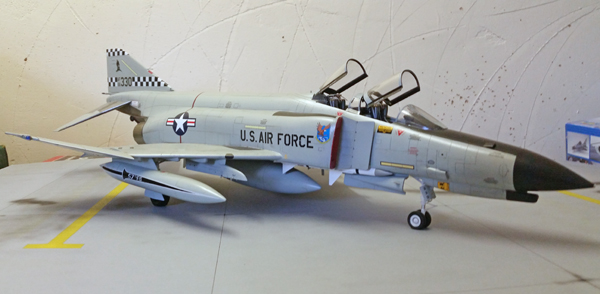 Preferred Scale?
When I started it was 1:48 but I've since up scaled to 1:32nd because I like to add extra detail and my eyes aren't getting any younger.
What is your favourite real subject of all time (aircraft, armour or maritime etc)
Tough one really, the Harrier started me off and I loved to watch them at RAF Finningley and RAF Waddington along with the Lightning, Phantom, Jaguar, Buccaneer, Tornado, Eurofighter ect ect. But now the EE Lightning seems to be the top trump at the moment.
The best thing you've ever built?
I've done 2 Trumpeter Lightnings that I really went to town on, open panels, Avon engines ect, I really enjoyed those builds.
And finally: Most memorable Modelling disaster?
I once messed up a Revell F-4E MiG Killers 'shark teeth' decal and got so annoyed I binned it. Sacrilege.
Scale Modelling Now
How long have you been a reviewer for?
Not long at all (May 2019)
What made you get involved with SMN?
Geoff asked me if I would send a photo build report on my super detailed 1:32 Trumpeter Lightning F6, as he had seen my pictures on a Lightning Facebook group page. Which I happily did.
What's your favourite thing(s) about SMN?
Model reviews, aircraft walkarounds & the build reports. It's great to see how other modellers deal with a kit which you yourself are about to tackle.
Favourite SMN review?
Mine Lol. Only kidding I don't have a favourite really I tend to stick to my area of modelling i.e. 1:32 fast jets of the Royal Air Force.
About You
Sum yourself up in no more than five words.
I. don't. Take life. seriously.
Biggest hobby/hobbies outside of Scale Modelling?
I'm an artist of sorts, at school my favourite lesson was art – it was something I was good at. After leaving school I never bothered but when my interest in aviation became apparent not only did I make model planes I painted them too. Up to now I have had 4 paintings printed ready for sale. I think when I retire I might start painting again. I also use to play 5 aside football but my knees won't let me anymore.
Favourite food/meal?
Gammon and chips – lovely!
Three famous people who you admire
Bruce Lee, what a guy, he did so much in such a short life time.
Ian Black, Lightning pilot, author & photographer and I've met him on a number of occasions – great bloke.
I'm struggling for a third.
And finally…tell us a (clean) joke…
What do you call a bloke with a car on his head?
Jack.