Here's a list with quick-links to all of Toby's completed build reviews and feature articles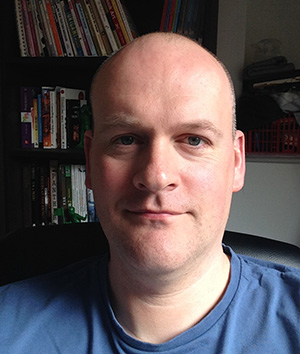 Modelling
What first attracted you to Scale Modelling?
My first memories are as a very young boy making a Spitfire with my dad in the kitchen. Together we built lots of different aircraft throughout the late 70's and 80's, all of which were hung from my ceiling. My favourite as a child was the Avro Lancaster that I used to love turning the gun turrets on.
How long have you been scale modelling for?
I've been modelling since I was little. Took a break after my GCSE's and then starting up again about 15 years ago. Kids came along soon after so I never got to do much. I've only really properly got back into it in the last 3-4 years.
Specialist area of Modelling?
I started off with solely armour, I think as it allows you to hide a myriad of mistakes under copious amounts of dirt and mud!! I then built my first aircraft in years and thoroughly enjoyed it. Aircraft would probably be my favourite followed by naval and armour together.
Preferred Scale?
With aircraft the smallest I prefer is 1:48 but I'd rather go for 1:32
What is your favourite real subject of all time (aircraft, armour or maritime)?
I love the British Fairmile D boats, but no-one does them in a decent scale (1:48). For me the 6pdr guns fore and aft as well as twin 20mm Oerlikons, twin .50cal and .303 machine guns in addition to 4x 18" torpedoes on a great looking boat is amazing.
The best thing you've ever built?
At the moment it would be my recently completed Revell 1:32 Fw-190D-9, however my PT-Boat is certainly going to challenge this.
And finally: Most memorable Modelling disaster?
Ha ha. So many to choose from. My most memorable would have to be the Legends ADATS conversion that I built. It started off with the base kit getting lost in the post, then none of the Legends conversion would line up straight, leaving huge gaps. It fought me all the way but eventually I finished it, and I have to say that I was very happy with how it had turned out. Having just photographed it, I was showing a friend. Panicking that he would damage it, I took it off him and for some unknown reason turned it upside down!! Unlike plastic kits, resin turrets don't have small pieces that hold them into the turret ring. The entire turret fell straight onto the wooden table edge, then smashed onto the wooden floor. Nearly in tears I found most of the pieces. Putting it safely away on the top of a cabinet I left it to fix later. A few days afterwards my 10yr old daughter was firing a Nerf gun. Eventually I took it off her and placed it on the top of the cabinet where she couldn't reach it. Yes you guessed it, she climbed up and pulled the gun down, bringing my entire model with it back onto the wooden floor from 6ft up!! It went into the bin shortly after that as unrecoverable…..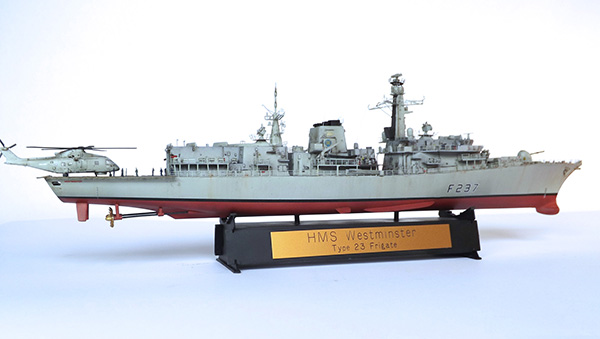 Scale Modelling Now
How long have you been a reviewer for?
Just started (May 2016)
What made you get involved with SMN?
I went to a SMN Modeling Day workshop and after a chat with Geoff sent him some pics of my previous builds.
What's your favourite thing(s) about SMN?
There's some great modellers within SMN along with the large amount of different builds, tips and techniques. It's a great place to come and pick up ideas and tips and is regularly updated.
Favourite SMN review?
Even though I love aircraft, my favourite review would be a dead heat between Les Venus's 1:200 USS Arizona and his S-100 Schnellboote. Great builds of two vastly different subjects.
About You…
Sum yourself up in no more than five words.
Curious, helpful, historically accurate freak!!
Biggest hobby/hobbies outside of Scale Modelling?
I enjoy reading Military History and recently my partner bought me Mark Adkin's 'The Waterloo Companion' which I'm working my way through. This sort of fits in with my geeky need for historical accuracy. I'll probably spend as much time researching a build as I do actually gluing plastic!!
Favourite food/meal?
Anything Italian or any of the Chefs Specials at the Indian Harvest in Crawshawbooth!!
Three famous people who you admire
1. My dad. If I could be 50% the wonderful father he is then I'd be happy.
2. Winston Churchill. Great wartime leader, orator and stubborn as a mule!!
3. Simon Weston. Despite living most of his life with horrific injuries, both mental and physical, he is not bitter and has never given up.
And finally…tell us a (clean) joke…
All the organs of the body were having a meeting, trying to decide who was the one in charge.
"I should be in charge," said the brain, "Because I run all the body's systems, so without me nothing would happen."
"I should be in charge," said the blood , "because I circulate oxygen all over so without me you'd all waste away."
"I should be in charge," said the stomach , "because I process food and give all of you energy."
"I should be in charge," said the legs , "because I carry the body wherever it needs to go."
"I should be in charge," said the eyes, "Because I allow the body to see where it goes."
"I should be in charge," said the rectum , "Because I'm responsible for waste removal."
All the other body parts laughed at the rectum and insulted him, so in a huff, he shut down tight.
Within a few days, the brain had a terrible headache, the stomach was bloated, the legs got wobbly, the eyes got watery, and the blood was toxic. They all decided that the rectum should be the boss.
The Moral of the story?
The arse is usually the one in charge!