SMN 'Meet the Team' Questions
Modelling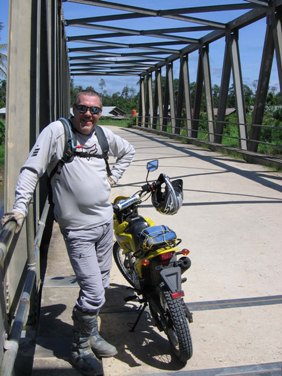 What first attracted you to Scale Modelling?
My grandfather worked in the shipyards and as a sideline he built the scale models of the ship under construction to be presented to the owner on launch day. I fondly remember he had a small workshop in the house which was 'out of bounds' to us kids and dire repercussions ensued if we were caught in there marvelling at his scratch built wonders. I guess my interest started there…….There are still some examples of his work now residing in the Aberdeen Maritime Museum, unfortunately the family only has one model left (a family fishing boat) which my father jealously guards.
How long have you been scale modelling for?
It's a common story I guess, brought up in the 70's when Airfix ruled and all little boys gazed hungrily in the local toy shop window at the next big 'want'….calculating the amount of pocket money required or when a birthday or xmas was coming??? The 'Tattie' holidays in October were always spent in hours of back breaking mindless work hand picking potatoes by the ton, but the rewards were worth it, enough cash to feed the modelling habit.
The 80's saw a break from modelling for many a year, courtesy of a long anticipated career in the RAF where they paid me to blow stuff up, great fun. This was soon followed by years overseas, beer, wife, kids, the usual suspects..!! However the bug never leaves you and a happy return to the sport was made a couple years ago.
Specialist area of Modelling?
My return to modelling began with a sailing ship, but my long time love affair with flying machines soon made an appearance and remains the subject of choice. The honourable goal is to build every type I ever worked on or was associated with. There are too many to mention and I'm only half way there, the rest are still in the stash for a rainy day.
Half the fun for me is the research (bless the internet), I always like a subject to have a story. Learning to use an airbrush, shading, weathering and then discovering the joys of photo-etch detail sets and resin there is little I build OOB these days.
Our esteemed Maritime Editor Les V tempted me back to the dark side again (maritime) and there are some ships that have recently passed through the work bench, but I'm afraid I can't get warm fuzzies about armour or vehicles, just not my scene (yet).
Preferred Scale?
For aircraft 1:72 scale continues to appeal, however I'm foraying into 1:48 right now and have some 1:32 in the stash. For maritime subjects 1:350 is my preference but some 1:700 are already under the belt with a smattering of 1:72 thrown in for good measure.
What is your favourite real subject of all time (aircraft, armour or maritime)?
Easy one…….English Electric Lightning, without doubt the most amazing beast ever devised by man. I had the sheer pleasure of spending two years on type at Binbrook, the ancestral home of the Lightning. The memories of a squadron scramble and full rotation take-offs still takes my breath away.
The best thing you've ever built?
I'm not there yet, but continuing to learn. If you twist my arm I guess I'll have to say that so far the 1:72 Vulcan B2 puts a smirk on my face, quite pleased with that one (see Subscribers Gallery). For the most enjoyment, I'll always be biased towards aircraft I worked on with various air forces……..

And finally: Most memorable Modelling disaster?
Plenty of those, however one of the most recent was the 1:72 Boeing B29 Superfortress which became a bit of a nightmare with the preparation of the surfaces for Alclad natural metal finish. It got relegated to the cupboard for over a year before I bit the bullet and went back to repair the damage.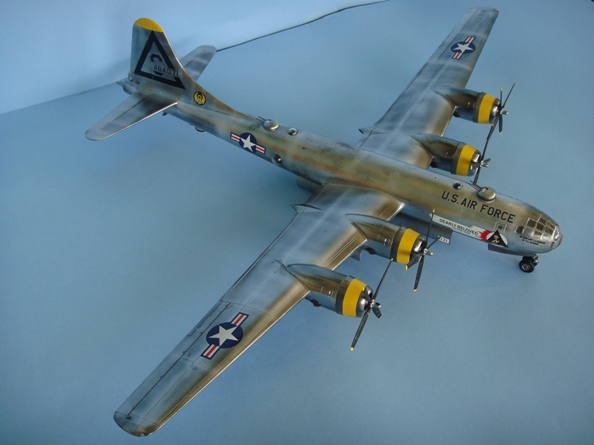 Then there was the attempt at weathering an Aberdeen fishing trawler with cold tea and a T-bag…..we won't go into any further detail with that one!!
Scale Modelling Now
How long have you been a reviewer for?
Must be coming up on two years now, I really enjoy documenting the builds although it does get a little frustrating with breaking the rhythm at times having to plan the next step, ensure it is photographed and keep up with the narrative, it's not as easy as it looks folks!! (Thanks for talking me into this Geoff)
What made you get involved with SMN?
Just tripped across the website one day, said "wow, great reviews, builds, models and advice!! This is for me…." Without wanting to blow anyone's horn I believe SMN is the best scale modelling site out there, bar none.
What's your favourite thing(s) about SMN?
The builds are my favourite, but all aspects of the magazine excel. I learn from the Techniques Bank and Finished Now reviews, get the research I need from the Photo Reference Library, dream of my next project from the Here Now articles and receive inspiration at the amazing work displayed in the Subscribers Gallery, last but not least the Facebook pages add a sense of community spirit, everyone is welcome and it's a pleasure to be part of that.
Favourite SMN review?
Everyone is a star, but top honours must go to Les Venus, his builds leave me in awe.
About You…
Sum yourself up in no more than five words.
I'll have another beer please!
Biggest hobby/hobbies outside of Scale Modelling?
As my long suffering spouse will tell you (coins herself a modelling widow), once I enter my 'man cave' no-one dare cross the threshold, even the cat. But once in a while (usually every Saturday morning), I emerge from the dark recesses and head out with the 'boyz' off road motor biking. One of the perks of our current assignment is 10,000 square miles of jungle to play in, only 2 minutes from the front door. I have become quite adept in the use of GPS to 1/ find beer, 2/ find our way home.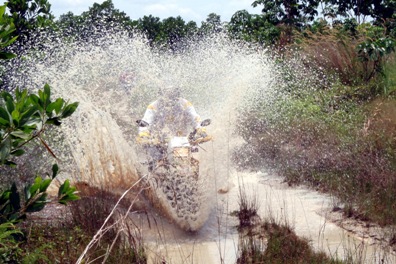 Favourite food/meal?
I would kill for a decent steak, one downside of where we currently reside is the meat is a little dodgy.
Three famous people who you admire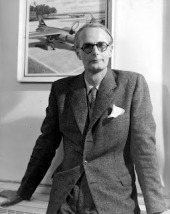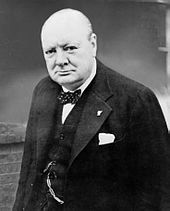 Teddy Petter
William Edward Willoughby "Teddy" Petter, designer of the Lightning along with other iconic British aircraft.
Winston Churchill
Sir Winston Churchill, the undisputed greatest leader the British Empire has ever seen.

Sir Hugh Dowding
Sir Hugh Dowding, Chief of the Air Staff who led the Battle of Britain, without him we'd all be speaking a different language.
And finally…tell us a (clean) joke…
As we still have Sumatran tigers nearby, here's one that's quite apt…
A tiger was walking through the jungle one day and saw two men relaxing under a tree. One was reading a newspaper, and the other was working feverishly on a laptop catching up on his SMN Build Now review.
The tiger leapt on the man with the newspaper, and ate him up. The tiger did not bother the other man at all. That's because any predator knows that readers digest but writers cramp.
Mick Stephen