SMN 'Meet the Team' Questions
Modelling
What first attracted you to Scale Modelling?
I think it was a fascination with aeroplanes, so I started making them.
How long have you been scale modelling for?
Over 40 years!
Specialist area of Modelling?
Military jets, though I'll take my hand to any military hardware from WWII onwards.
Preferred Scale?
On balance, 1:48th
What is your favourite real subject of all time (aircraft, armour or maritime)?
Easy; the Grumman F-14 Tomcat.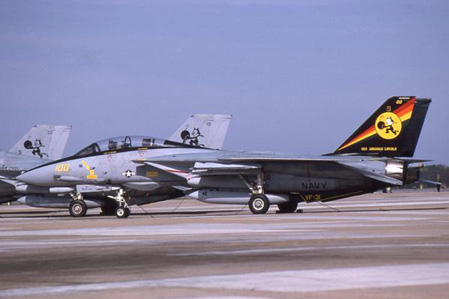 The best thing you've ever built?
Have to say it was the Dynavector 1:48 Sea Vixen. It was my first full vacform and I built it for an RAF navigator who'd flown with the Royal Navy. As such, it had to be right!
And finally: Most memorable Modelling disaster?
My first ever model! It was a Fouga Magister (1:72 Heller, I think), which I stuck together very quickly. I was chuffed with the effort, but only realised that I'd used paper glue when it fell apart once the glue had dried!!
Scale Modelling Now
How long have you been a reviewer for?
Two years I think.
What made you get involved with SMN?
Les Venus introduced me to Geoff, and I was asked to come on board.
What's your favourite thing(s) about SMN?
That the wide range of info is always accessible; it's innovative and fresh and it's ahead of the pack in information terms.
Favourite SMN review?
Really enjoyed Dave Coward's 1:32 F-4J(UK).
About You…
Sum yourself up in no more than five words.
World famous, highly respected.
Biggest hobby/hobbies outside of Scale Modelling?
Playing football and volunteering for the Royal International Air Tattoo.
Favourite food/meal?
Anything barbecued.
Three famous people who you admire
Muhammad Ali, Barack Obama and Spike Lee
And finally…tell us a (clean) joke…
I haven't talked to my wife for 3 weeks; I've not had the courage to interrupt her.
Es G.