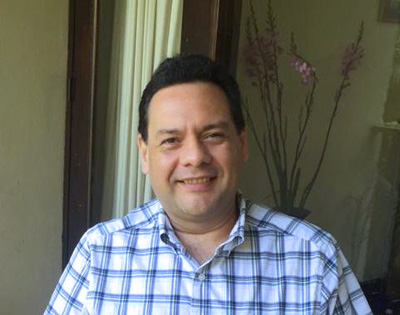 ---
Ricardo/s Finished Reviews
---
Modelling
What first attracted you to Scale Modelling?
I was born in a family with a long tradition of scale modelling, my father carved his own wooden models when he was a little kid in the 1930's, and he remembered having built his first plastic model back in 1947. When my mother was pregnant of me, by obvious influence of my father, she built Airfix's Boeing B-29 Superfortress in 1:72, her first and last model to build, too much for her patience I presume…
There is a picture, me being a baby in my crib and my older brother playing with me with a scale model, the venerable 1:48 Gee Bee racer by Hawk. All these back in 1972, my birth year. Since then, it has evolved as a passionate structural part of my life! Now I'm sharing it with Sindy, my life partner. In the picture, Sindy and I (and some of my models at the table) at the 2019 IPMS Guatemala convention, notoriously happy after winning a first place.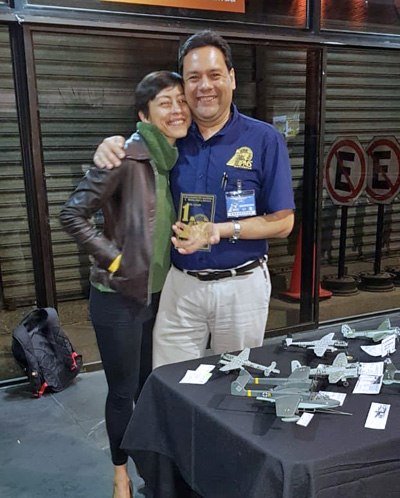 How long have you been scale modelling for?
All my life I have been surrounded by scale models. As a little kid, I spent hours and hours watching my father and my older brother building models, until, probably in 1978, I built my first one being a 6 year old. It was the old 1967's Airfix tool of the Junkers Ju 87 Stuka, in 1:72.
Specialist area of Modelling?
Luftwaffe 1933-1945.
Preferred Scale?
1:72
What is your favourite real subject of all time (aircraft, armour or maritime)?
Aircraft
The best thing you've ever built?
I think I have managed that every new build is an improvement compared with the previous. Thus, as of today, I would say my last are my best, Italeri's Dornier Do 217 E-5 and Italeri/Revell Messerschmitt Me 210 A-1, both in 1:72. I hope my current project will exceed these!
And finally: Most memorable Modelling disaster?
O God, what kind of question is this one! Well, many, I'm afraid. I would say the worst have been accidentally dropping a model close to be finished, ruining joints or even breaking parts. I presume a common accident with big kits. I recall this happened with LS's Kawanishi H8k2 "Emily" in 1:144 back in the 1980's, Airfix's Heinkel He 177 A-3 "Greif in 1:72 around 15 years ago, and more recently, Italeri's Messerschmitt Me 323 E "Gigant" in 1:72. Ultimately all damage was repaired and the models finished, and even, won prizes at IPMS Guatemala's conventions.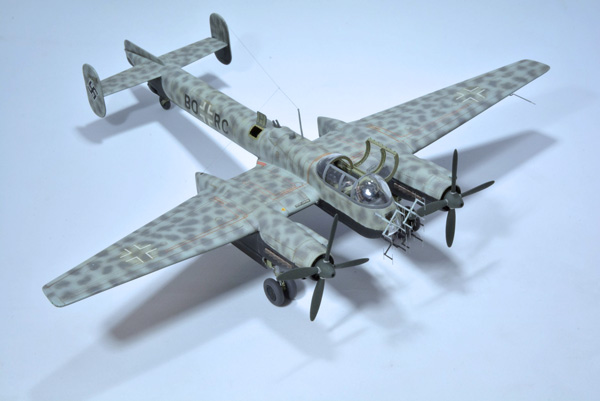 Scale Modelling Now
How long have you been a reviewer for?
Very recently, January 2021.
What made you get involved with SMN?
Browsing the Internet browsing looking for a review of a book, I founded it at SMN, but required subscription. I checked its content, and subscribed. Then I wrote to Geoff asking if I can post pictures of my models. After sending my pictures, he asked me to write full articles, which I did because I had pictured the whole building process.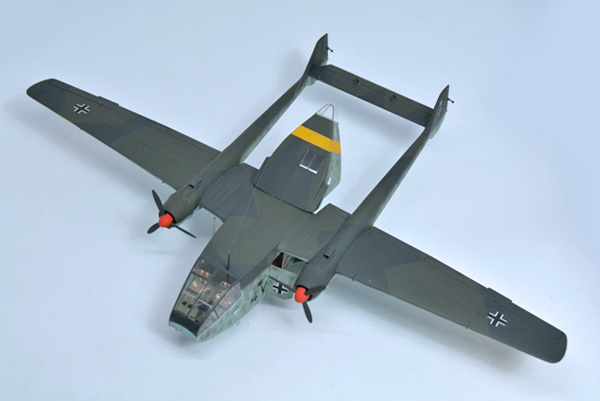 What's your favourite thing(s) about SMN?
I like the whole magazine, but I'm devouring the Techniques Bank (this is a constant learning hobby!) and the book reviews. Then, I really enjoy the Build Now sections, discovering common ideas applied by modellers overseas, and innovative and creative new ones. The Finished Now and the Subscribers Gallery is full of challenges, like "wow, I'd really like to achieve what he did…"
Favourite SMN review?
I have enjoyed all I have seen so far, with no particular favourite. Each review delivers satisfactory information on the particular addressed topic.
About You…
Sum yourself up in no more than five words.
Patient, dedicated, passionate and enthusiastic.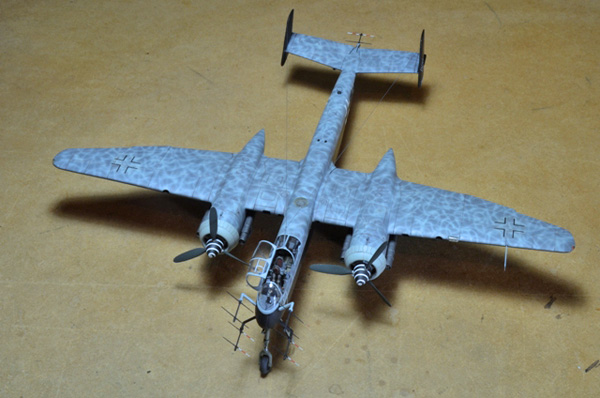 Biggest hobby/hobbies outside of Scale Modelling?
Baroque and ancient music, reading good literature, biographies and history.
Favourite food/meal?
Grilled fish with garlic.
Three famous people who you admire
Ludwig Van Beethoven, Leonardo Da Vinci and Évariste Galois.
And finally…tell us a (clean) joke…
Oh… almost all jokes I know are in Spanish. Let's try this one: "The king asks the look-out: is the enemy coming? The Look-out answers: please sire, define enemy. The king complains: how many times I have ordered that the royal philosopher must not serve as look-out!!!!" (LOL – excellent! GC)