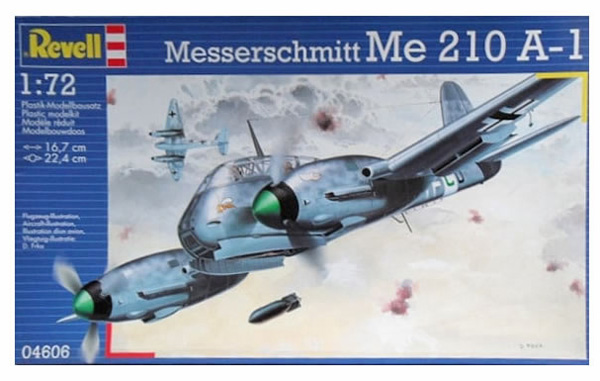 Special Feature Article with Ricardo Barrientos
---
A note from Geoff C…
I have to say what a pleasure it is to welcome Ricardo from Guatemala with his first contribution to SMN. And what a great build he has here with his Revell Messerschmitt Me210 A-1 in 1:72 scale. Here's how it all turned out…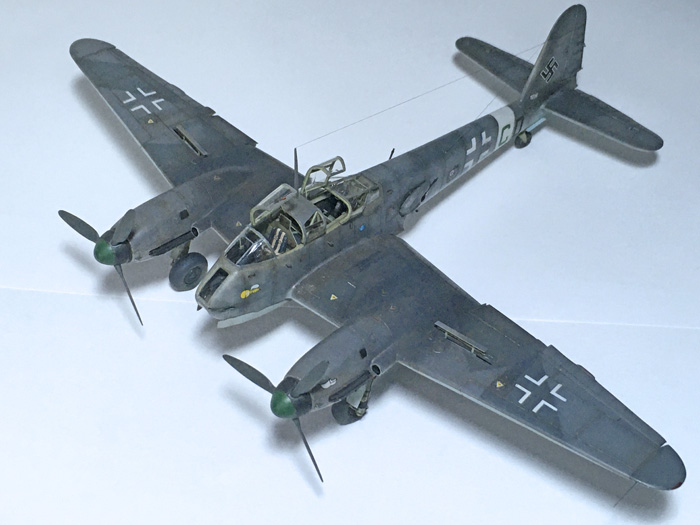 Great isn't it?
Over to you Ricardo for your story on this one…
---
Construction
Greetings from Guatemala, Central America! Very honoured to be allowed to share my work with you all here at SMN!
Since I was a kid, I had been a fan of WWII Luftwaffe aircraft, but I must state that I don't sympathise in any way with the Nazi regime of Germany. For my modelling projects usually I build two or three models simultaneously. The latest I finished included a Messerschmitt Me 210 and a Dornier Do 217 y 1:72 scale. In this article I want to share with you the Me 210.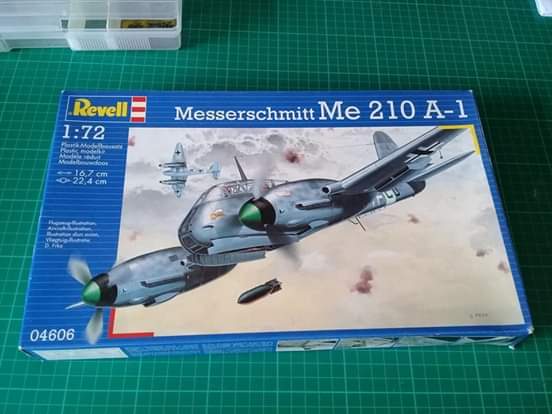 This is the Messerschmitt Me 210 A-1, 2N + CD, Werknummer 1239, III/ZG1, Tunisia/Mediterranean, 1942-1943. The kit is 1:72, the 1999 Revell repackage of the original 1998 Italeri tool, a fairly good kit for its time and scale. But, as you will see, if you want to improve it with some more detail, it requires some work and patience, mainly in the cockpit.
So, using as reference Koran, Velek and Martinec's excellent Me 210/410 In Detail Special No. 1 book and detailed drawings, and RB Productions' tool, I riveted the whole airframe, which in my opinion improved the general look of the kit.