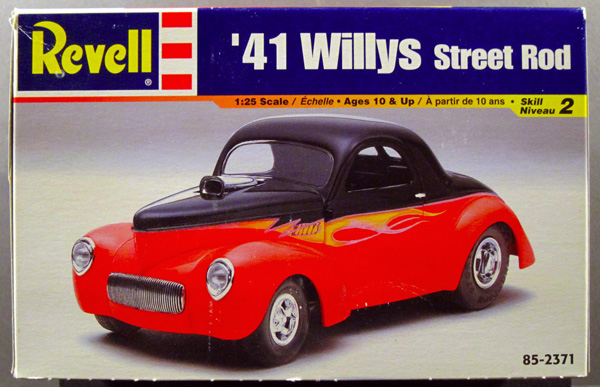 Feature Article by Geoff Brown
Most readers that follow my articles will know that my usual build material are factory stock saloon cars, which are always painted in genuine factory colours. So this build will come as a surprise to most readers, and to be honest, it wasn't a kit I would have gone out and bought! However… a very good friend of mine that builds hotrods had been asking me for a few years now "When are you going to build a hotrod ?" So… the last time we met up and he handed me this kit… as soon as my bench was cleared I had no choice but to build this one.
A note from Geoff C…
Just before we get underway, here's a photo of Geoff B's completed '41 Willys Street Rod – love that finish!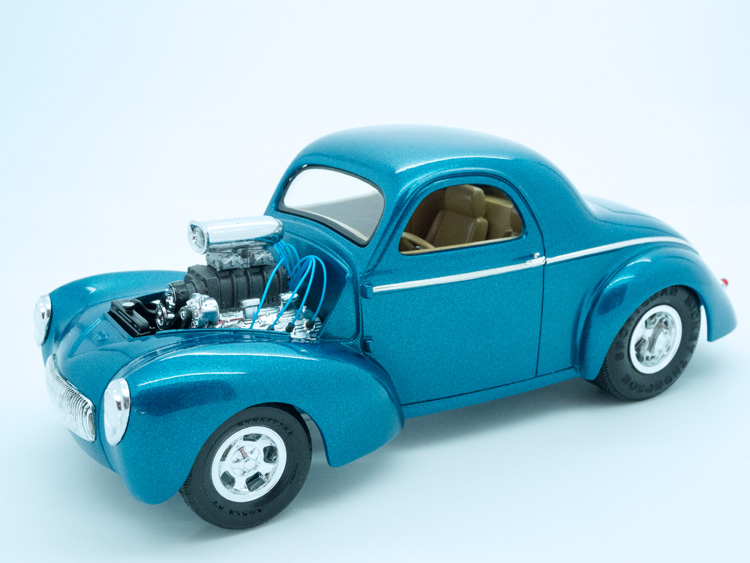 Upon opening the box, it did seem it was full of plastic, but in reality there really isn't that many parts to this kit, it's probably more to do with the fact that the majority of models I build are full detail kits. This one does have a very nicely moulded engine and gearbox and all parts in the kit are well moulded with no signs of flash on any of the parts.