Feature Article with Graham Thompson
Read our Here Now In Box review
Straight into the build with this kit
It shouldn't be a long build, it is the painting and preparation that will take time. I have done a review of the kit which should be in the 'Here Now' section. I was very happy with the kit upon opening the box and I have not come across anything to change my mind so far so let us get on with it.
I did say in the kit review that there is some inevitable simplification of the kit to keep the price point, just over £12. I do not believe that any of this will detract from the finished kit and will get the building part out the way quickly ready for paint. This is how it turned out as in one morning, the main construction is complete and ready for primer.
First up was the engine block. The parts were cut off the sprue and cleaned up.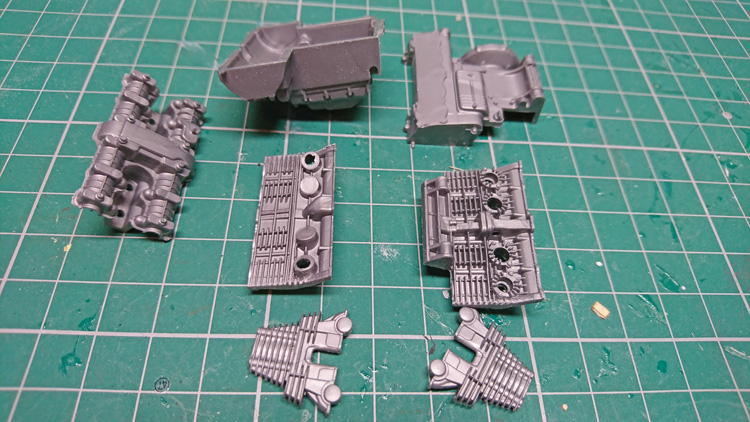 Then the air box with its little side panels. This shows some of the simplification as the carburettors just slot onto the stems between the box and the pipe that connects to the engine. However, it is done in such a way that this will hardly be visible once finished.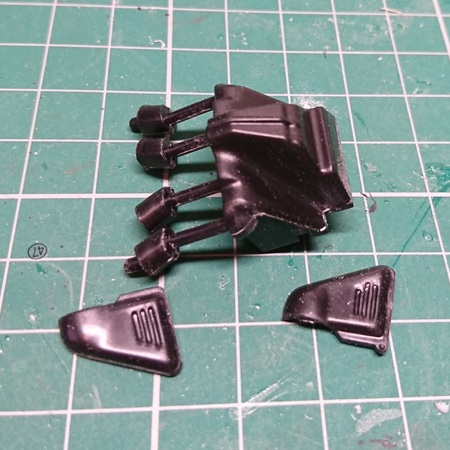 These all went together well and here they are, with the carburettors left on the sprue to aid painting.