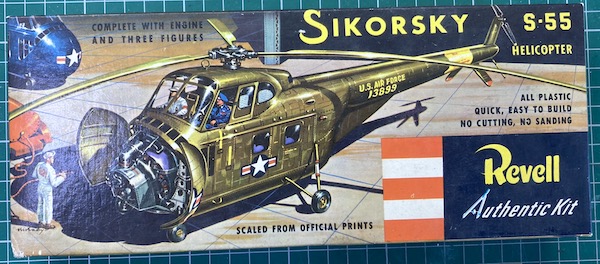 Classic Kit
Feature Article with Tim Haynes
And just before we get started, here's a look at how it all turned out…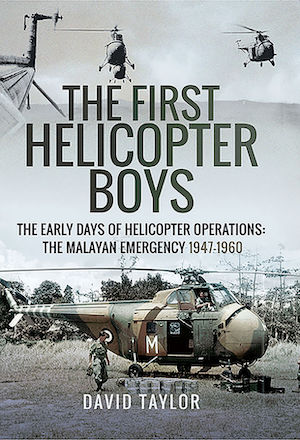 Background
I have been looking for a 1:48 Westland Whirlwind since reading the book The First Helicopter Boys by David Taylor. I have both a Dragonfly and Sycamore resting in the stash, covering the other period helicopters in service with UK armed forces at the time, but the Whirlwind?
With the recent re-issue of the Airfix 1:72 Whirlwind HAS-22 under their Vintage Classics branding providing an itch to scratch so to speak, it was a case of what's out there in 1:48 (my preferred scale). Basically it boils down to various boxings of the old Revell Sikorsky S-55, if you can find one. Well as luck would have it I placed the wining bid on an early boxing in a Veteranus auction on Facebook.
Upon arrival a quick perusal, followed by a visit to the Scalemates web site confirmed that I appeared to have one of the first boxing's. Yes this kit had been in the box for 68 years, having been first issued in 1955. This is very much a kit of its era, with nostalgic box art, mainly descriptive instructions minimal decals and a fair bit of flash. Amazingly enough for an unsealed box, everything was present and correct (if a little shook up).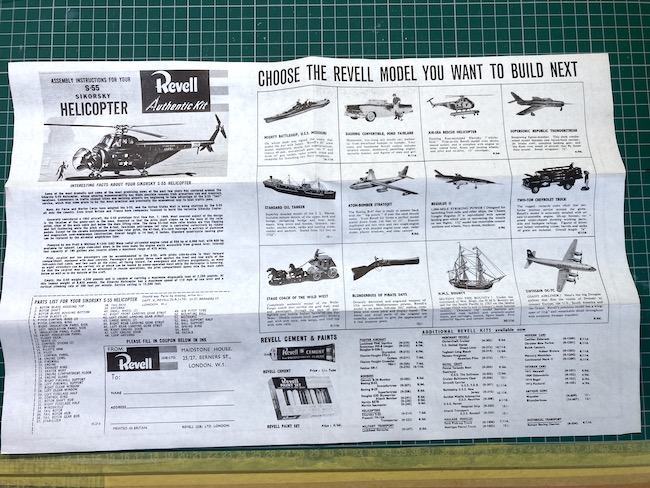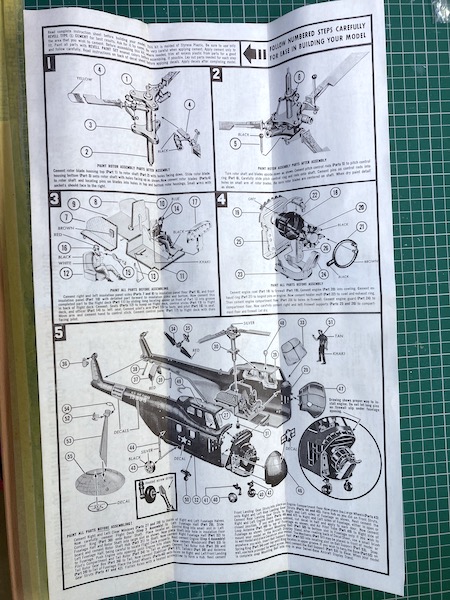 What's in the Very Old Box Then?
Well there are 55 parts in total, and this includes four parts for the stand, and three crew figures, leaving a massive 48 part count for the actual helicopter.
The plastic is moulded in an olive green, and has some surprisingly good raised details (not too over the top). Everything appeared straight with no warping (even after all this time), and a quick trial fit had the fuselage halves clip together nice and firmly with good alignment. There was flash on most parts, which as the tools would have been almost new is a surprise. But then again moulding technology (and possibly the quality of the tooling material used for a low price item) were not necessarily to the same cutting edge standards we expect now.
The transparencies are quite thick, and after years jiggling around against the other parts were not what could be called clear! The decals had also suffered over time, they were for a US S-55 Chickasaw with only the basics covered, and they looked way past their best.
There are three figures referred to as, Pilot, Flight Officer and Mechanic that were not going to escape from the box (sorry lads, or should that be granddads!). Also there is a rather nice stand, which I thought about using. But as this requires a locating mount gluing to the underside of the model was non-starter for me.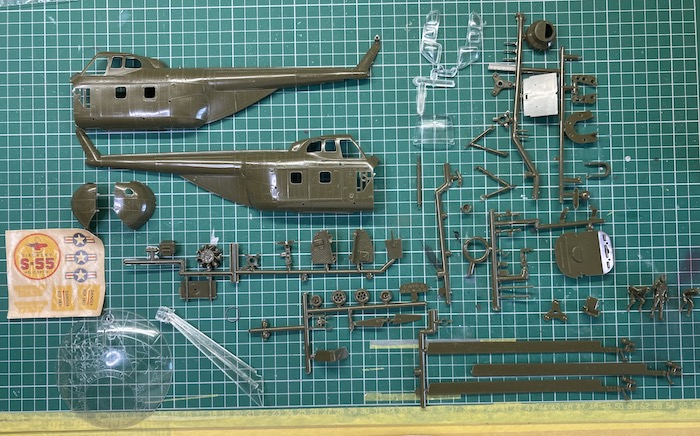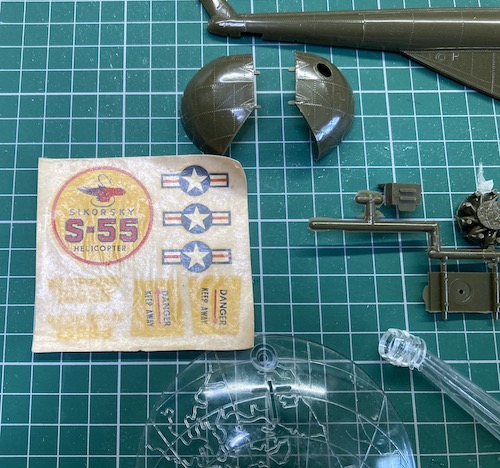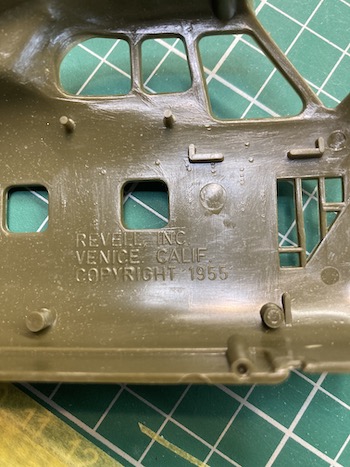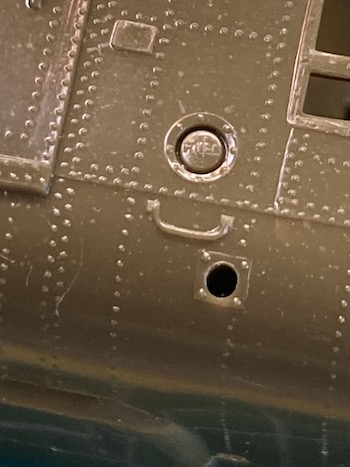 The Plan…
Well firstly this went straight to the top of the build pile, as I thought it only fair to build the poor thing after all that time languishing in its box. I actually commenced building this in parallel to the Saunders Roe SR-53 that I finished recently, as both were relatively easy in terms of complexity.
Next was to find an appropriate scheme for an early Whirlwind with a straight tail (not drooped), and more importantly some decals in 1:48 to represent it. I actually started the build not knowing the scheme it would end up as, and pressed on with the basics while I did more investigation. One thing I did know was that having done variations on blue themes for both Wessex's that I have built, it wouldn't be blue. Also although inspired by David Taylors book, I didn't want to do a green / brown camouflage scheme either.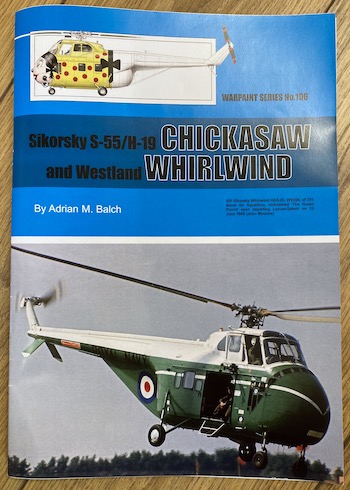 References…
Apart from David Taylor's book, I used the usual Internet searches for images, not finding many of the early Whirlwind. As a result I ordered a copy of Warpaint Series No.106 Sikorsky S-55 / H-19 Chickasaw and Westland Whirlwind. This arrived about a week into the build, allowing me to finalise a scheme, but more of that later.
Extras:
Caracal Models CD48131 – H-19 Part 2 – This covers 11 schemes two of which are Royal Navy schemes in all blue. Importantly this covers limited stencilling in three different colours, giving options in my choice of finish.
Reskit RS48 200 – Sikorsky S-55/H-19 Chickasaw Type 1 wheels set.