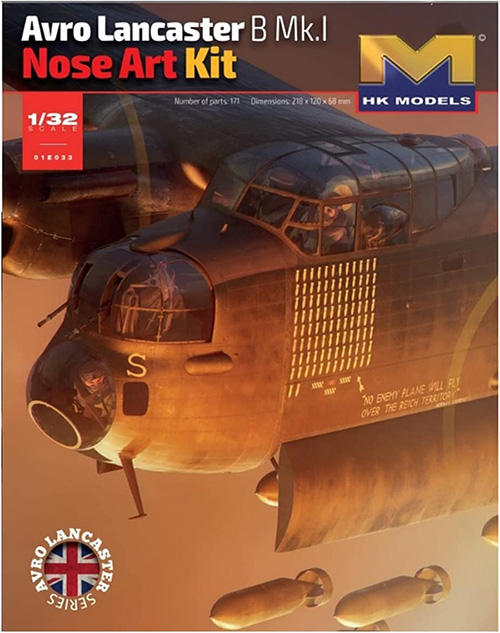 Featured build by Tim Haynes
This kit appealed to me for several reasons, firstly I am fortunate to live within a few miles of both the BBMF at Coningsby and the Lincolnshire Aviation Heritage Centre at East Kirkby with flying and taxiable Lancasters respectively. Then there is the kit itself, which in 1/32 gives a good size for cockpit detail and visibility, but without the need to find space for the full aircraft, with a wingspan of almost 1 metre! I built this model over a three-month period at the end of 2021.
The Plan
The kit provides a clear port side moulding as an alternative to enable viewing of the inside of the completed model. Having looked at this, and seen various builds on line, and the masking / painting required to avoid unsightly views of the rear of control panels on the port side etc I decided against using the clear part. My plan being to use the standard grey plastic port side and do a cut away, with the option of reverting to the clear part if it all went pear shaped. Additionally I also went for the aftermarket scheme of W4964 WS-J "Johnnie Walker Still Going Strong" provided on decals by Kits World. This aircraft is the subject of a book "Luck of a Lancaster" by Gordon Thorburn, and operated with 9 Squadron at Bardney which itself is close to where I live.
Extras and References
I obtained the following aftermarket items:
Eduard BIG ED3399
Airscale cockpit upgrade set PE32 LANC
Barracuda Cast radio upgrade set BR32411
Kits World decals KW132054
Kits World Avro Lancaster Seat Belts
Master Model 0.303 Browning Mk2 Barrels with Flash Hiders 32-011
Airscale 1/32 WWII Allied Placards AS32 PLA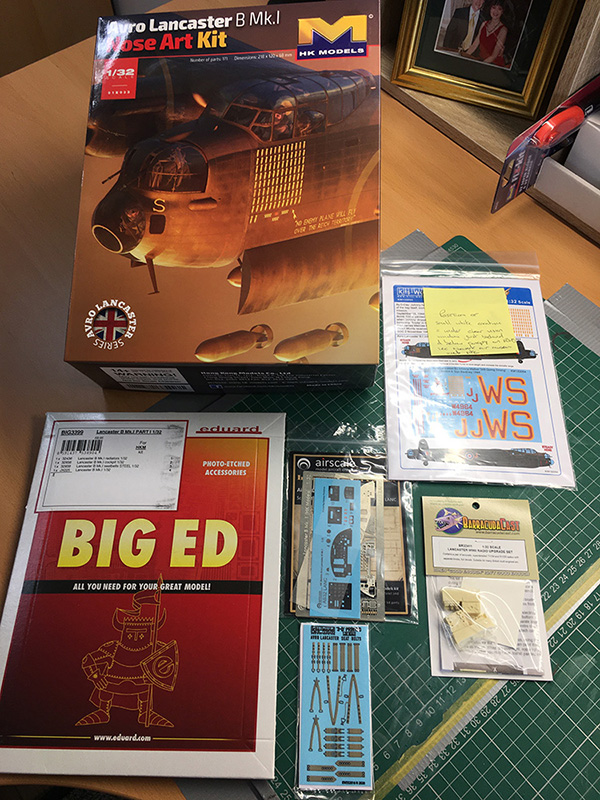 I used the following references for information and pictures as well as the obligatory Internet searches:
Avro Lancaster "Owners Manual" by Jarrod Cotter – Haynes Publishing
Luck of a Lancaster by Gordon Thorburn
Aircraft Virtual Tour – haraldjoergens.com – Avro Lancaster "Just Jane" (NX611) by Harald Joergens