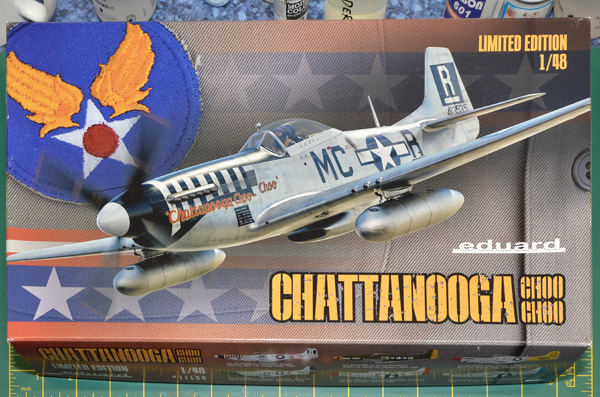 Feature Article with Rick Goodenough
---
A note from Geoff C…
I'm so pleased to be able to welcome Rick to SMN with his excellent build of the eduard P-51D Mustang in 1:48 – take a look below…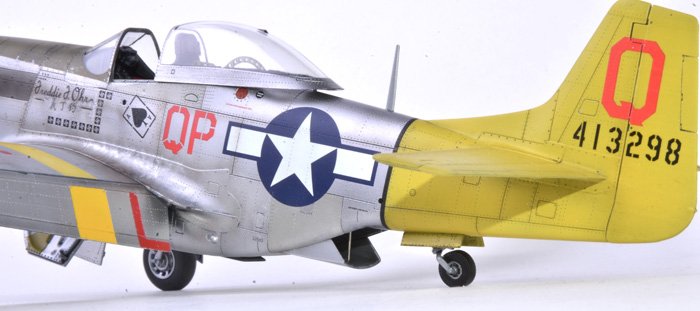 Don't you just love that scheme? I do! And I think rick has done a superb job with his build – there are some very nice delicate touches that I love – what do you think? Feel free to comment below as usual.
Over to you Rick for your story on this one…
---
A quick intro as to how we got here…
I have been building kits since I was a kid. Matchbox, kitchen table, sticky fingers and all that. I dare say, hundreds of kits later, my stuff isn't too bad and I submitted a few builds to various Facebook sites where they were generally well received and latterly to the Subscribers Gallery of SMN.
I have long been a fan of Geoff's work having avidly read his articles for a well known modelling magazine for a number of years and more recently, in SMN. My own skills improved from reading his and others' articles. Turns out, in relative terms, Geoff lives metaphorically round the corner. Who knew! I fully expect to bump into Bill Gates when I next pop out to Morrisons, it's that small a world.
Present day. My brief from Geoff was to build this kit in my usual style and say a few words about what I had done. The only caveat was that she had to be in the yellow tail scheme "Marie" as flown by Capt Freddie F Ohr of the 2nd FS, 52nd FG based in Italy circa Autumn 1944.
I couldn't have been happier, I had recently been looking at eBay to source an Xtradecal sheet for this very scheme for one of the Meng kits I have on the 'to-do' pile. To be given a brand new kit with Cartograf decals for this very striking P-51 was a dream come true.
I don't intend to discuss the history of the Mustang. To be honest I wouldn't know a P-51D from a D5 if Chuck Jaeger stepped out of the cockpit and slapped me with the data plate. For me, there is a time for research… and a time for building. This is the latter.
The kit is beautifully presented…
Truly awesome box art, a decal sheet to die for, photo etch, masks and superb instructions. I couldn't wait to get started.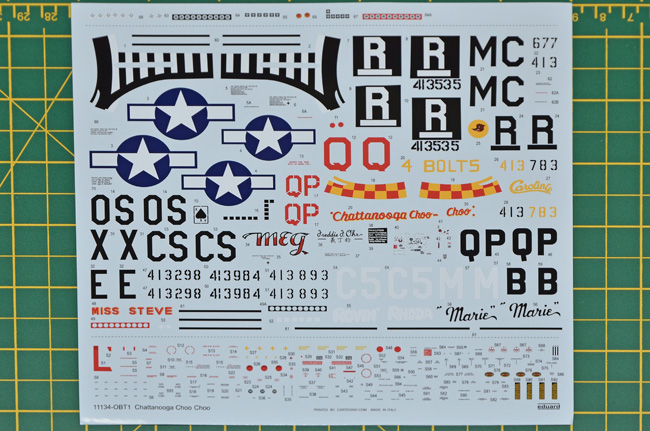 I was ever so slightly disappointed upon delving deeper into the box to see that a few parts had come loose. All three canopies had come adrift but were thankfully unmarked. A couple of items of ordnance were also loose in their separate bags. Of particular note was the fragile strip of plastic between the landing gear bays that had taken a hit and a couple of exhaust stubs that had not fully formed. ( optional photos v1 p3 and 4). The bent strip was removed and replaced later in the build, while the exhaust stubs still look fabulous on the completed model. Obviously, aftermarket is also available!
Surprisingly the close up shot of the fuselage nose shows the part has a very fine texture to it. It looks like the moulds were not sufficiently polished? We will see how that goes at the painting stage.