OUT NOW… NEW BOOK FROM GEOFF COUGHLIN!!
Pages: 96
Illustrations: 100 colour integrated
ISBN: 9781399086424
Published: 30th September 2022
---
"This book charts the birth, adolescence and adulthood of one of the most important military aircraft to see active service. You'll see how this title follows the familiar look of the very successful Pen & Sword Flight Craft Series. I have tried to include plenty of colour reference photos for all the main versions of the F-4 Phantom II plus colour profiles illustrating the wide and varied markings applied across the Phantom fleets around the world. A major section of the book is devoted to scale modelling the F-4 in different scale and featuring some exciting and unique colour schemes." Geoff Coughlin
---
This new title in Pen & Sword's highly successful Flight Craft series covers the development and operational use of the F-4 Phantom II and brings to life the variety of colour schemes and markings applied by many of the multiple air arms that have operated the Phantom around the world by including quality colour profiles.
Multiple model projects are included covering significant variants of the F-4 like the F-4B, F-4D, F-4E, F-4F, F-4G, F-4J, F-4EJ-Kai; British FGR-2 and F-4J(UK). All the popular model scales are represented: 1:72, 1:48 and 1:32A first for scale modellers everywhere – a book aimed at scale modellers of all levels interested in building the F-4 Phantom II.
---
Here's an edited extract from my new book's Introduction…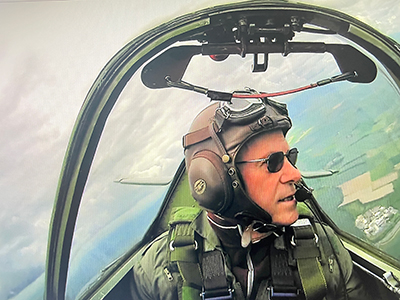 "Rhino"; "Toom": "Smoker"; "Old Smokey"; "Lead Sled"; "Double-Ugly" are all F-4 nicknames and few military aircraft have drawn such polarised feelings, attitudes and opinions as the McDonnell Douglas F-4 Phantom II. Whoever you ask – aircrew, ground crew, scale modellers and enthusiasts, almost all have an opinion to offer, much like Marmite sandwich spread – you either love it, or you hate it! There really aren't many who sit on the fence as far as the Phantom is concerned, especially those rugged, unique looks.
Personally, I love the F-4, always have and always will and in recent years it has taken over my number one slot for favourite aircraft of all time from the English Electric Lightning. The sheer brute power and acceleration are, frankly awesome!
So, where did my interest, no obsession for the F-4 start? Two experiences were instrumental: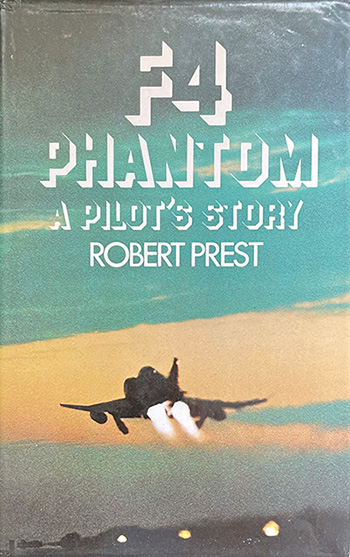 Firstly, I loved going to airshows here in the UK, always have from being a small boy and my parents taking me to RAF Biggin Hill displays and experiencing up close that raw power, noise and thunder as the F-4 demonstration pilot plugged in the burners and hauled that immense Phantom airframe around the tight circuit that is 'Biggin on the Bump', a nod to it's location. How could anyone fail to be moved by such a spectacle?
Bob was an RAF FGR-2 Phantom pilot stationed in RAF Germany (amongst other locations) at the height of the Cold War. His book is a riveting read and you get a real sense of the drama, tension and belief that it wasn't a matter of if the Russians were coming, but when.
More recently, Ian Black's stunning photography in his book: F4 UK Phantom 1968-1992 is inspirational and comes highly recommended.

As an avid aircraft enthusiast and scale modeller for most of my life, the opportunity to actually build a miniature replica of the F-4 and multiple other types, military and civilian, has proved irresistible.
Inevitably, any book is limited in terms of page count and so I have done my best to include as great a variety as possible in terms of different F-4 variants and scale models.
It has been impossible to include everything and we ask for your understanding on this point so please just enjoy what's on offer – I'm extremely honoured to have been given the opportunity to bring this exciting book to you all and I hope that you love what you see as much as I do.
I launched www.scalemodellingnow.com on-line scale model magazine and resource centre in November 2009 with Sara my wife whom many of you know from the many scale models shows that we attend. The F-4 is certainly a popular subject amongst many scale modellers and I am certainly leading the charge.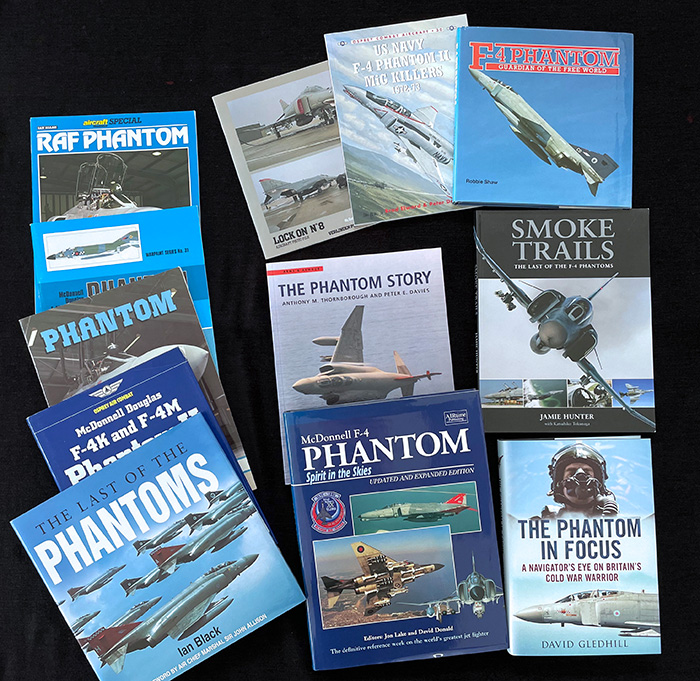 References
What follows in your Introduction and the following Design and Development chapters is inevitably summative and inevitably seeks to capture the essential details relating to the F-4 – multiple titles have been published over the years by many authors and publishers dealing with in-depth analysis of the type and I urge you to seek them out if you want more technical detail on the Phantom.
I couldn't let this opportunity pass without identifying just two specific titles that cover the F-4 in great detail and which have been invaluable in drawing together my summative account that follows. Hopefully you will be able to locate copies from one or more sources:
The Phantom Story by Anthony M. Thornborough and Peter E. Davies. Published Cassell & Co. ISBN: 0-304-35712-X
McDonnell F-4 Phantom – Spirit in the Skies, The Definitive Work on the World's Greatest Jet Fighter. Editors: Jon Lake and David Donald. Published Airtime Publishing ISBN: 1-880588-31-5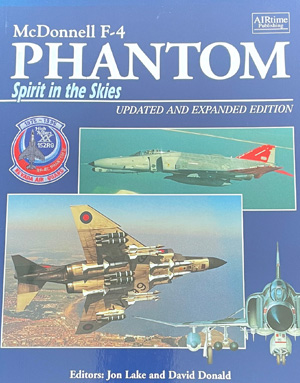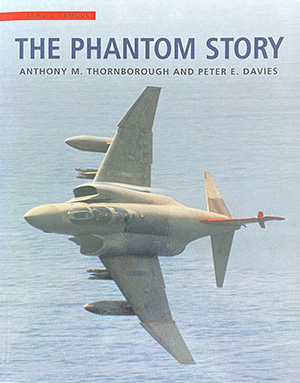 So, climb aboard and let's take the journey together…
Geoff C.
---
---