Keen to get started and the cockpit looks pretty well appointed as is. The seats and associated photo-etch (PE) can wait to be painted, so just basic assembly at this stage.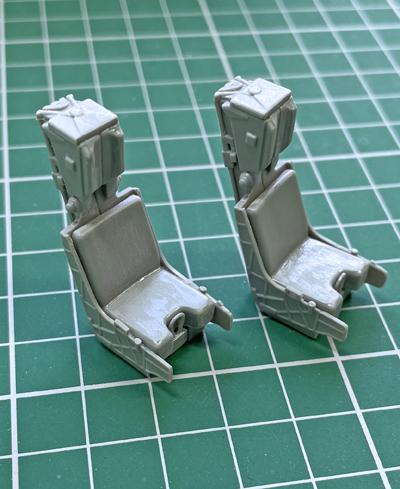 While I have the PE out, I added the small HUD frame to the pilot's instrument coaming.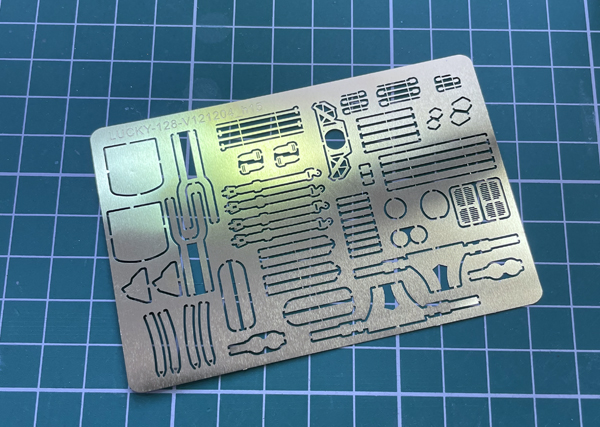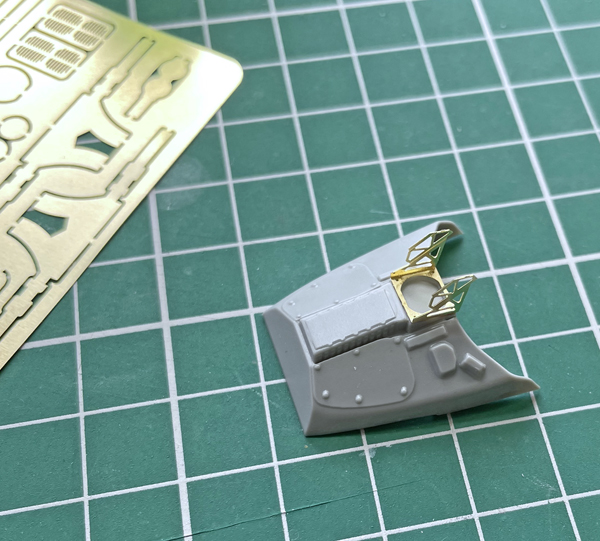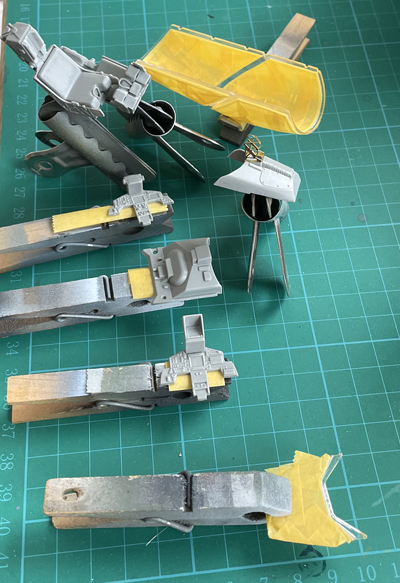 Moving onto the main tub, I reckon it will be straightforward enough to assemble the tub, insert it into one half of the fuselage and then do most of the painting, to just leave the fine detail and detail painting until much later.
A base coat of Tamiya Rubber Black (XF-85) provides the base depth to all the cockpit parts ahead of their lighter grey finish. I masked the canopy and windscreen too (inside and out) as they'll have the dark grey base too.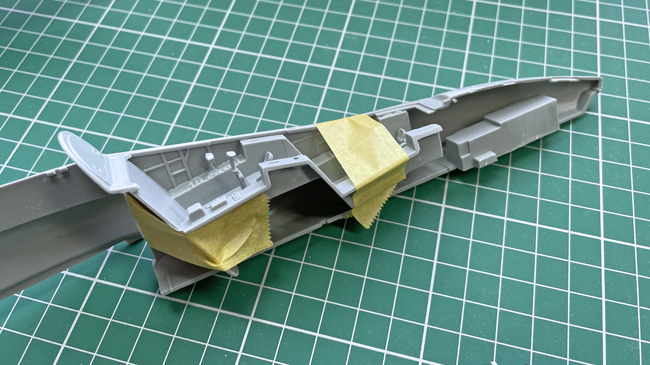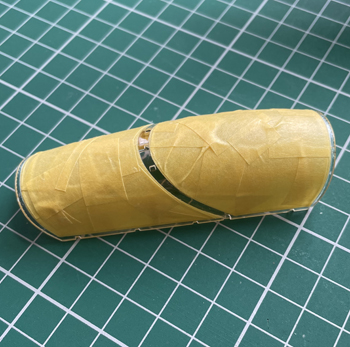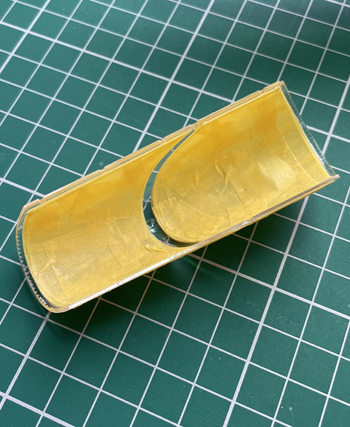 On with the other fuselage assemblies like the intake ducting, nose gear bay and jet pipe. The fit is ok.