The wings are assembled and include decent wheel bay detail, glued and set aside for a couple of days to dry.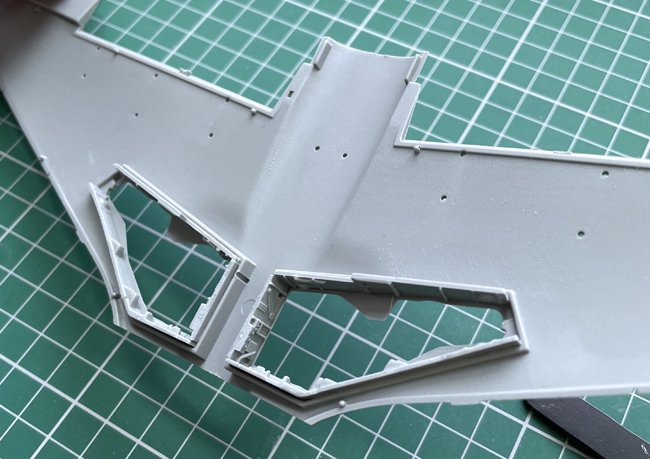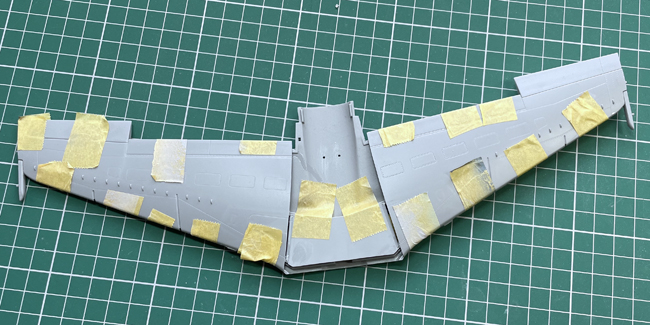 Fuselage again and I added some nose weight (just in case) using plasticine and metal pellets. The fit is fine and all clicks together ok. After a couple of days, the clean up begins and including the intakes, there is quite a lot to do, especially around the latter. I used my usual mix of cyano and talc for the filler – much easier to sand than using straight cyano glue.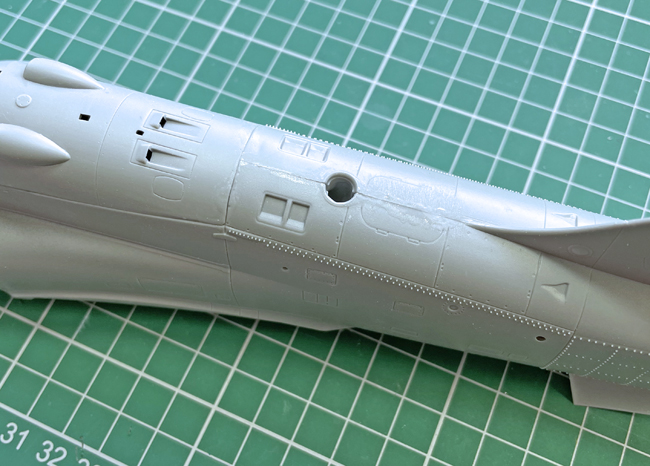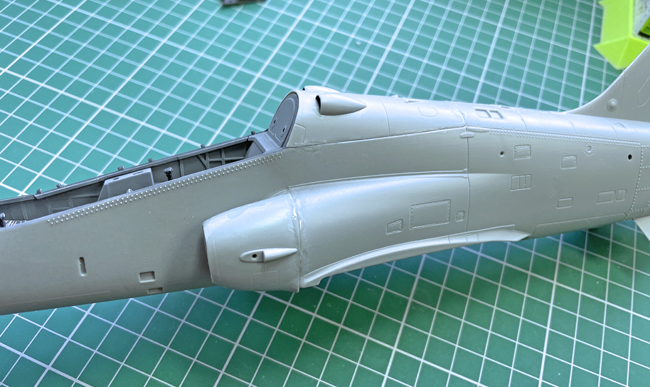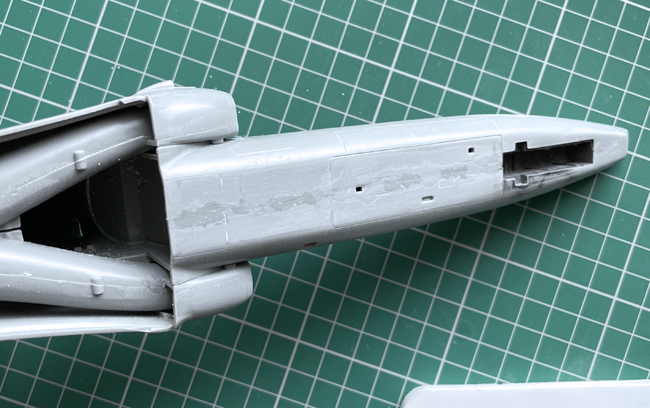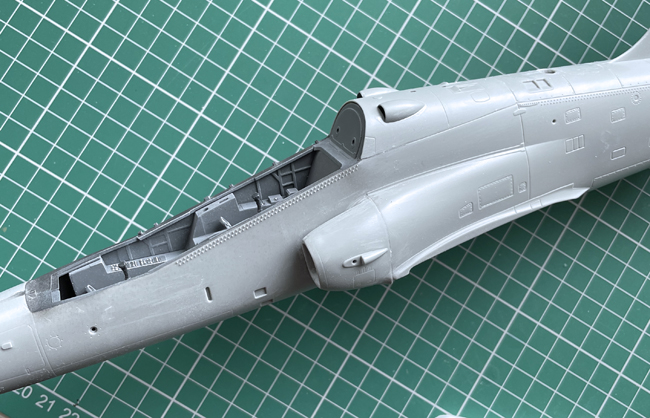 After the main clean up, I sprayed the base grey in the cockpit, Tamiya Dark Sea Grey XF-54. Then added some basic detail painting: instrument panels, knobs and switches – more to come, but a start. I used XF-54 because it's a good match for the grey on the instrument decals and should help everything to blend in.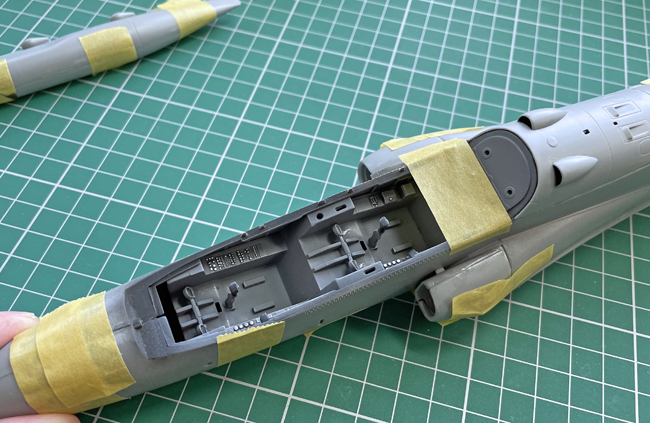 The good news is that the front and rear main instrument panels can be added later and I'll have a look at them next. The decals provided differ to the moulded on detail and I have a plan for that.