You can see from the previous photo that the intakes need plenty of cleaning up and my cyano/talc mix works well for this.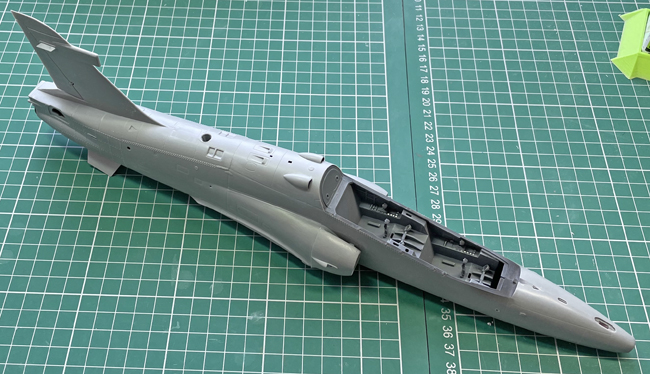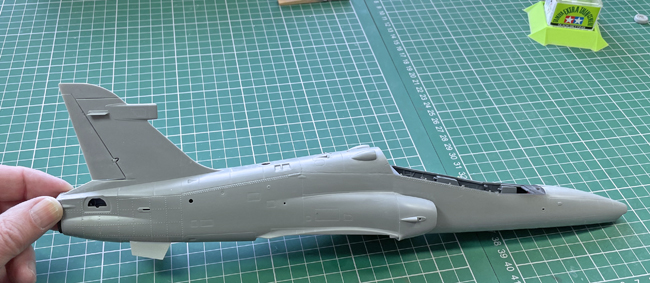 You can see from these photos that the intakes look much better.
Time for the main wings
The Hawk wings sit very flat to the horizontal and the T.2 is similar to the T.1 in that respect. A dry-fit reveals that they have a distinctive down attitude and this is resolved by putting the wing assembly in place and adding plenty of liquid poly to the join working on each side in turn and when glued using a long stretch of Tamiya masking tape to pull everything into alignment before setting aside and leaving well alone for a couple of days to harden up.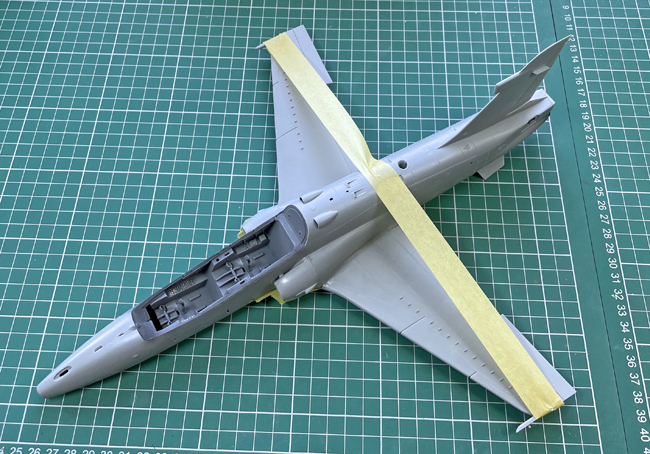 Despite this I found that there's plenty of sanding to do on the underside joins – front and back to get everything to look right and eliminate the steps. You get there in the end but not until any sign of the joins is gone. Then just polish up the plastic with some buffers and re-scribe any lost panel line detail.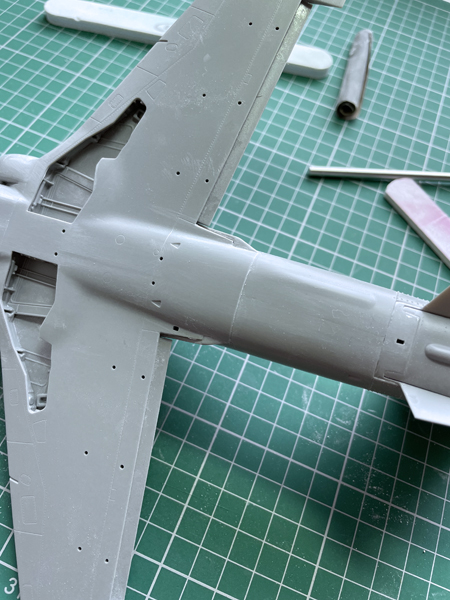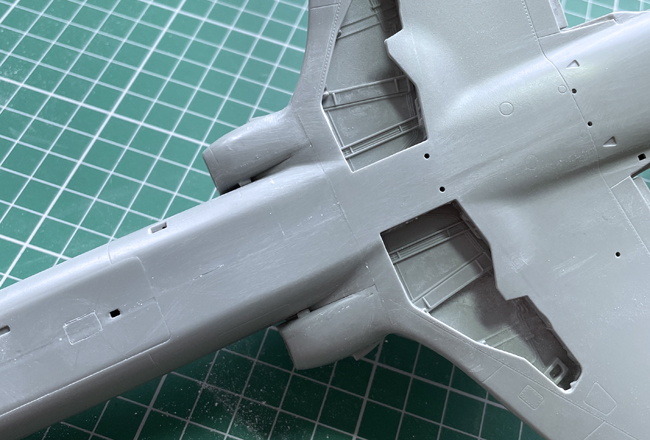 I added the small strakes/fins on either side of the rear fuselage just ahead of the tailplanes and left the latter off at this stage to paint separately. We can bring it all together later and keeping them off now should make painting easier, especially as I haven't finalised the colour scheme yet. A quick test-fit of the tailplanes reveals a good fit and these should just click into place at the end of the build.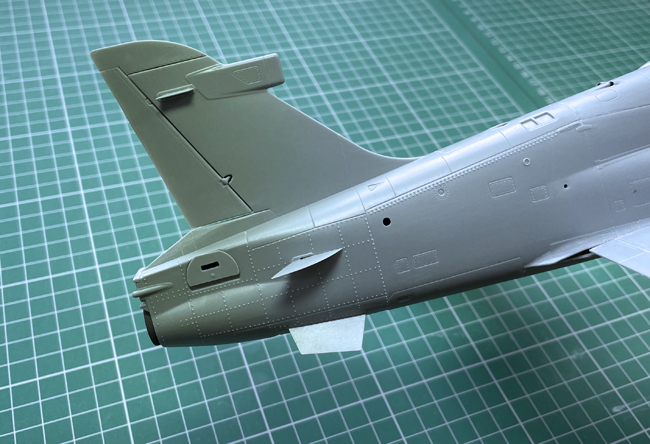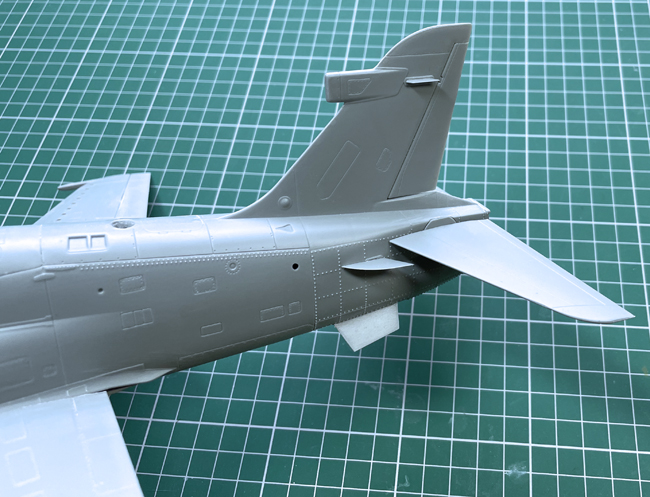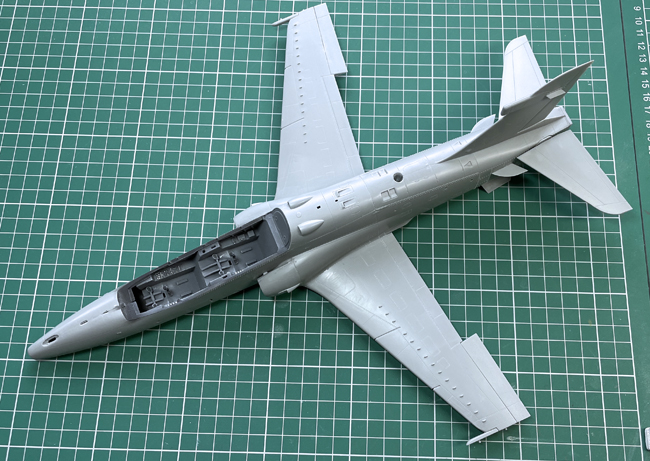 You get a couple of nice PE grills for the upper fuselage and so that they look a bit better when the model is painted I've painted the recesses flat black for depth.