The cockpit is masked off too ahead of painting.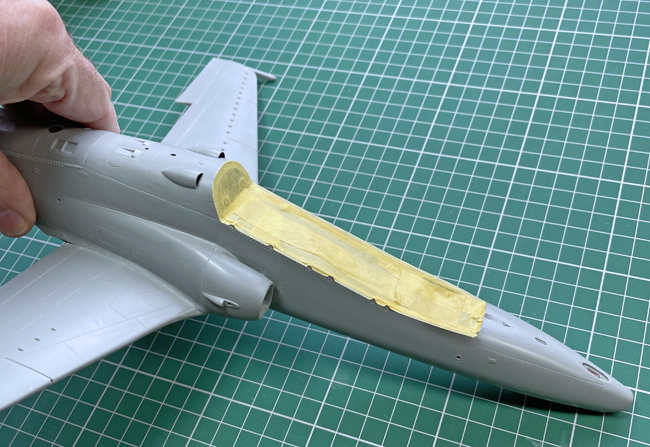 I've also decided to temporarily attach the main gear doors using Blu-Tac putty to help with the underside painting/design. I can touch up the small areas where the hinges overlap later.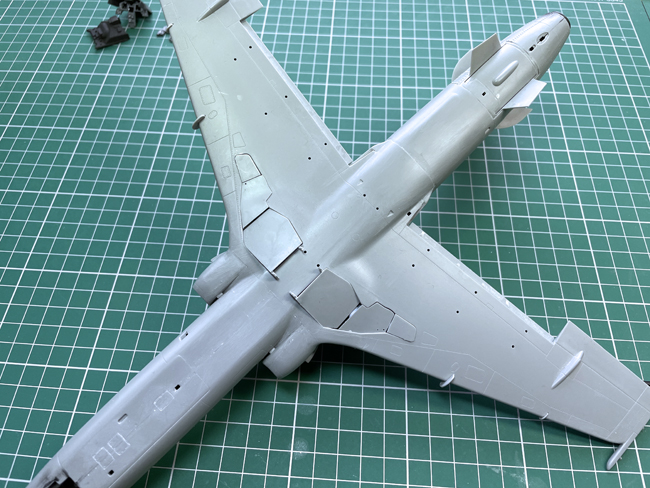 The flaps are going to be dropped and so I added the relevant hinge fairings. I think the inner areas where the flaps retract will be a different colour to the exterior and so the flaps will be painted off the model to be attached at the end of the project.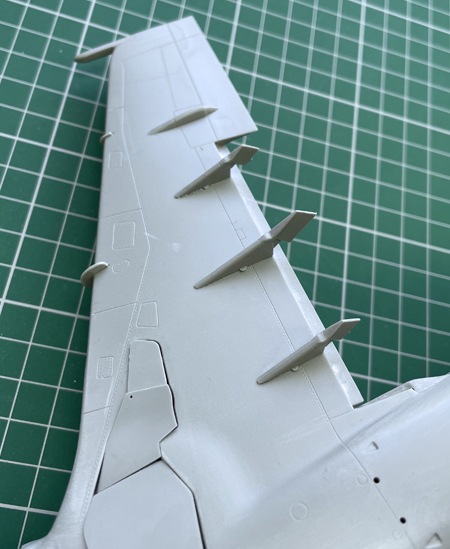 Last bits before painting
One of the main additions will need to be the nose probe although this is almost certainly going to get broken if we attach it now. So I decided to cut off the main length of the probe and just add the mount at this stage. It's important to do this as there's some filling to do around it and I'd rather tackle that task now. I also drilled a hole in the front of the mount that will take a new metal probe. A metal one because (ironically) I reversed my modelling chair over the probe after it took off out of it's clamp! Luckily the tip is undamaged and I'll just drop that into the front of the metal replacement. Albion Alloys make great metal tubing in many sizes.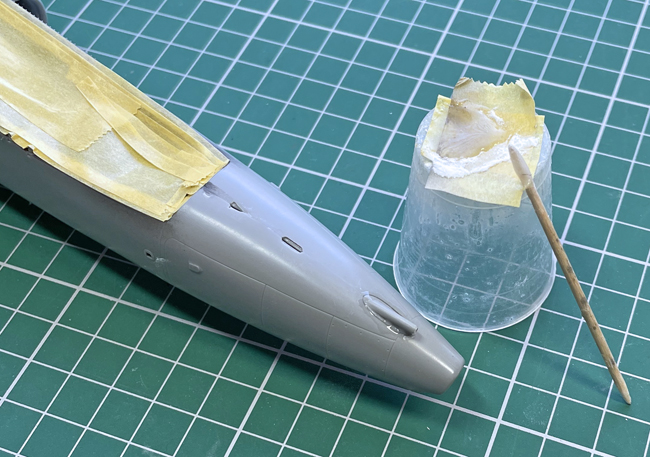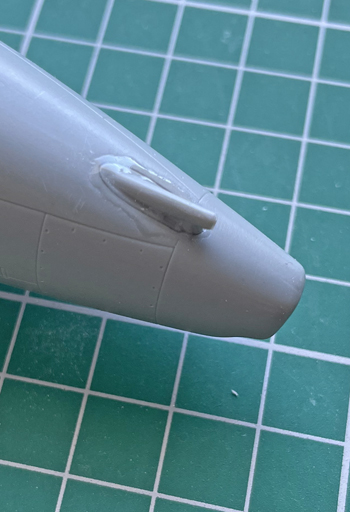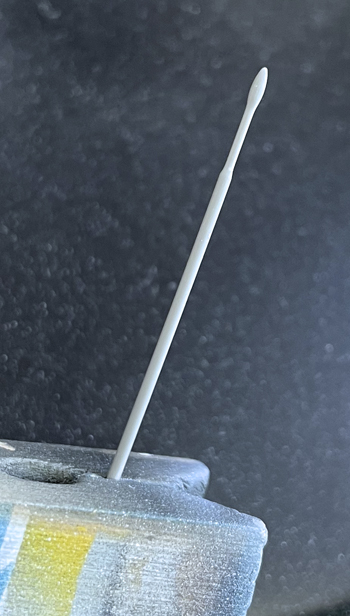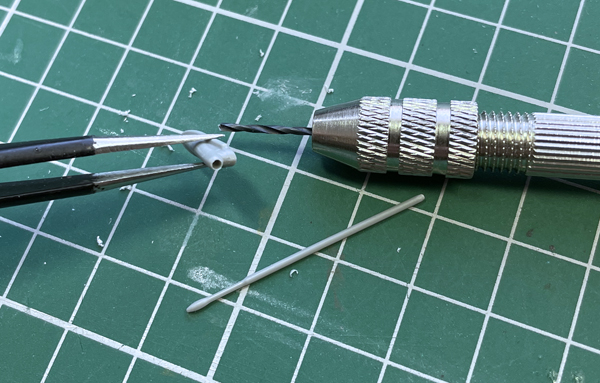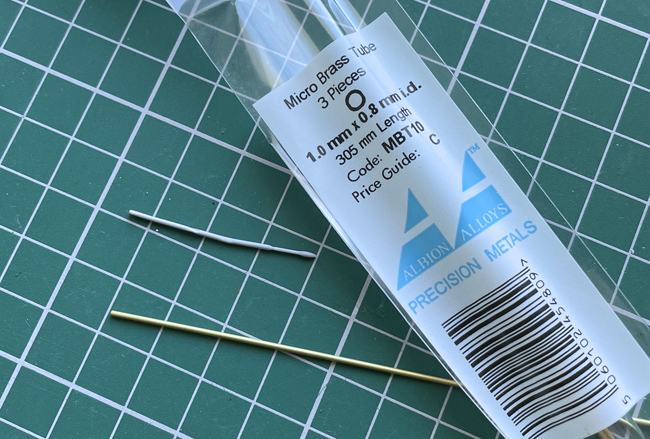 I think we can get on and add a coat of grey primer and see if any remedial work is needed before starting to lay down Red Arrows Red paint.