Now that the airframe is all prepped and ready for paint, it's out with the AK Primer and Microfiller. This is an impressive grey primer that sprays beautifully smooth, and needs no thinning and can be used under any kind of top coat paint from lacquers through to enamels and acrylics.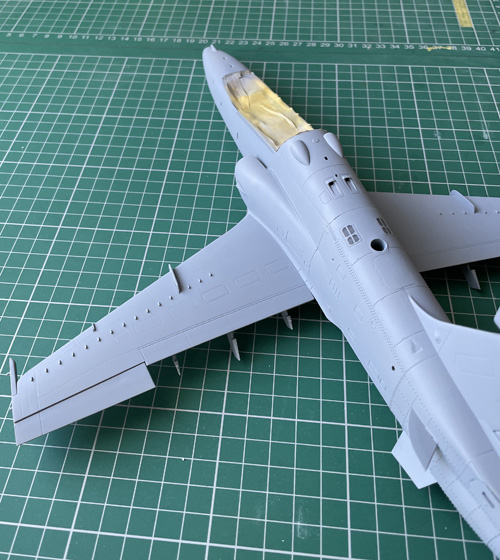 After a day I used fine 8000 grade Micromesh cloth and water to gently smooth the finish ready for the first of three coats of the excellent Zero Paints Red Arrows Red. This paint is excellent and ready thinned to spray straight onto your model. In addition, it is perfectly matched to the Red Arrows red used by the team. It sprays really well and it's important to build up the finish that you want in layers, three in this case does the trick. It also dries to a flat finish which is just fine as we have plenty more spraying to do before we need to think about a gloss varnish ahead of the decals.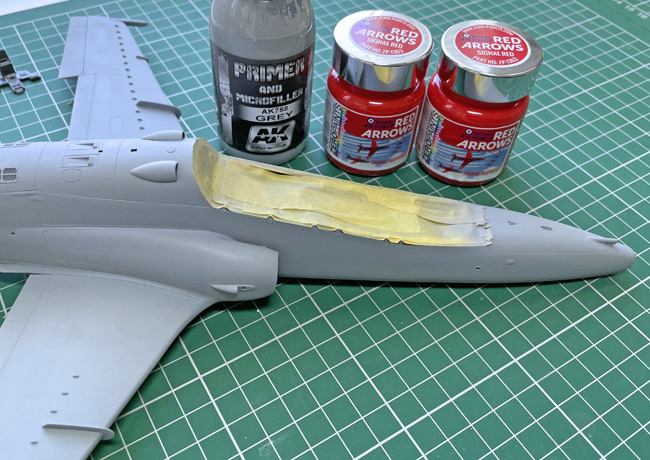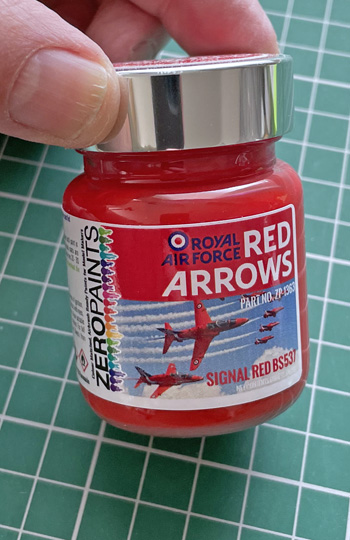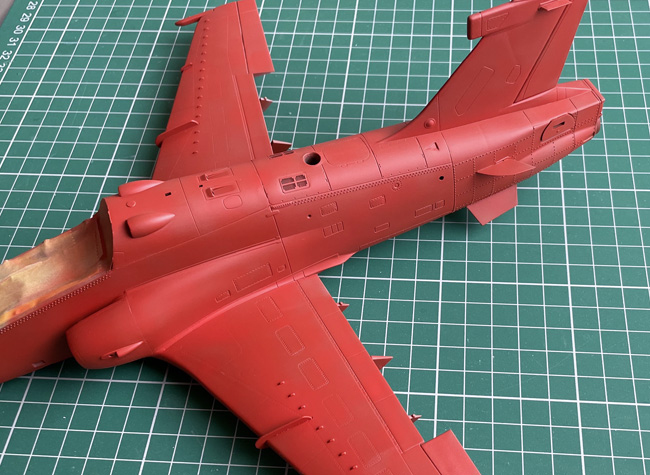 The red is touch-dry very quickly but I always leave paint for 24 hours (at least) before messing with it and the next stage. This also allows you time to check the finish and despite my best efforts there were a couple of small join lines and imperfections to sort out. I dug out the joins and added my mix of cyano/talc and left to dry thoroughly overnight before sanding and polishing once more.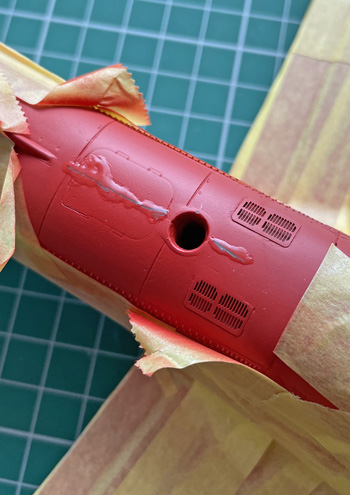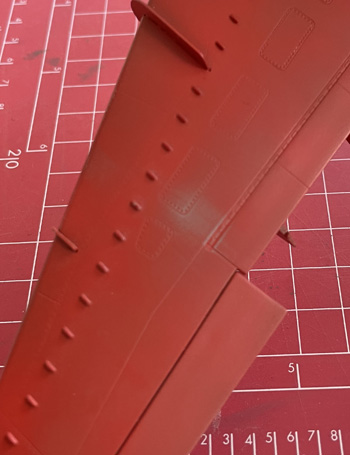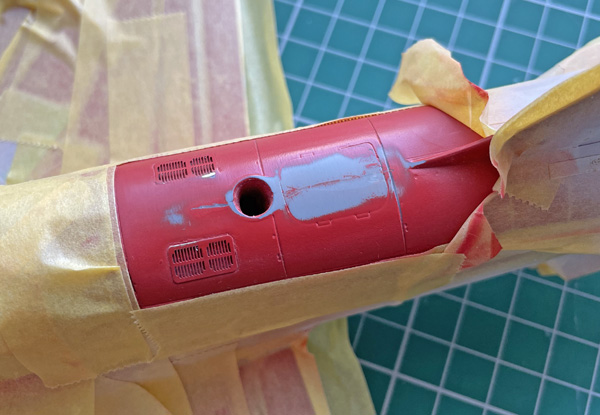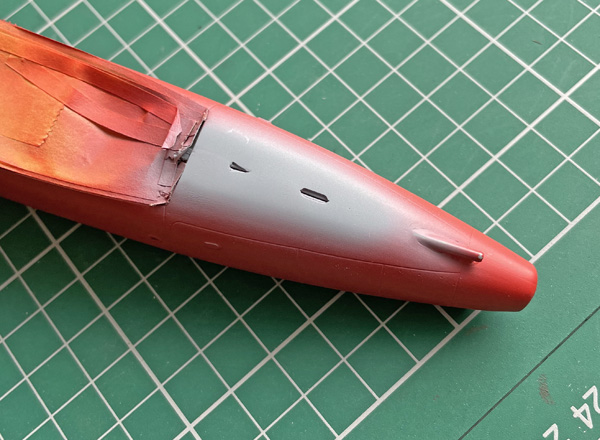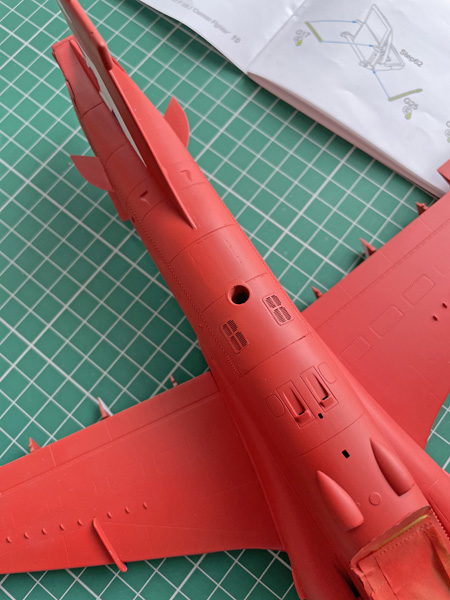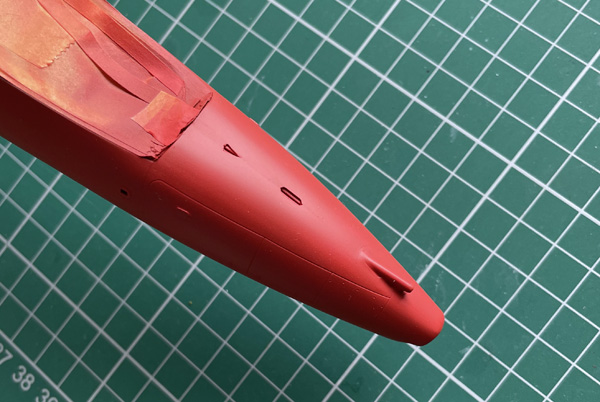 ---
VIDEO DEMOS
---
---
The red is so smooth that at this point I don't think that any further sanding or buffing will be needed, just the gloss varnish down the line.