One of the problems with white decals is that they can be quite translucent and despite having the Red Arrows sheet from Adam W-B, thanks my friend :), I think it is safer to mask the white cheat line down the fuselage, rather than relying on any decals for this.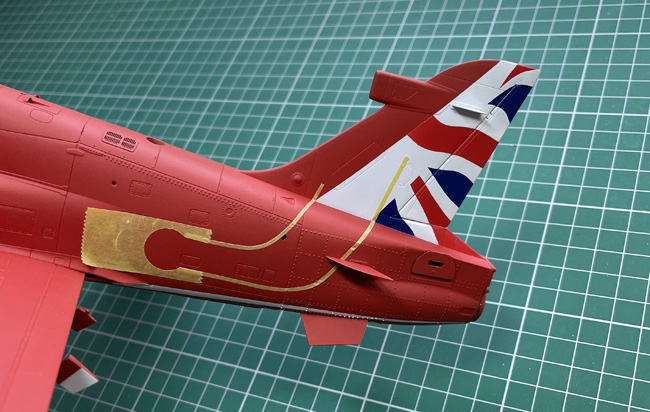 Masking takes quite a long time and you just need to decide on how exactly you want the striping to look. I plan to use the Royal Air Force wording on the fuselage sides (from the Revell Red Arrows kit sheet) and it will just fit inside the side striping that's planned. There are raised nav lights on the outside of the intakes, unlike the T.1 and I'm keen to avoid any nasty overlap with the decals on these.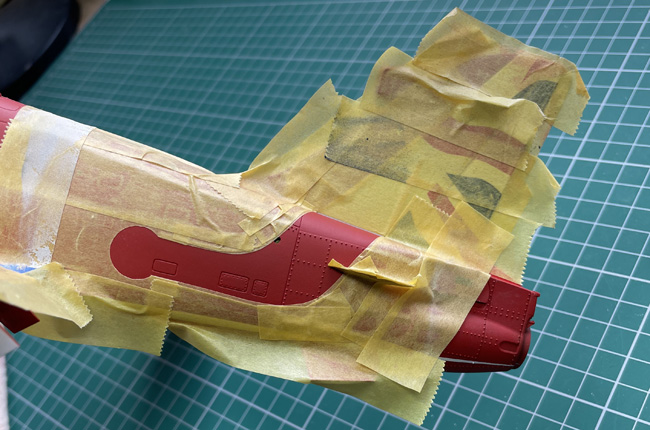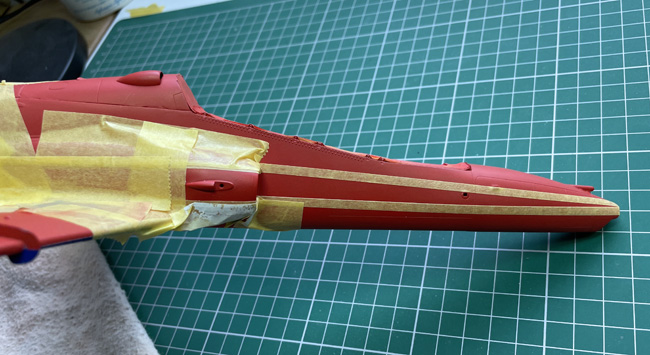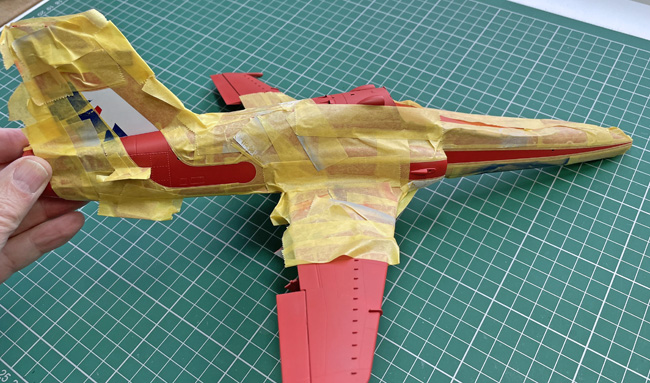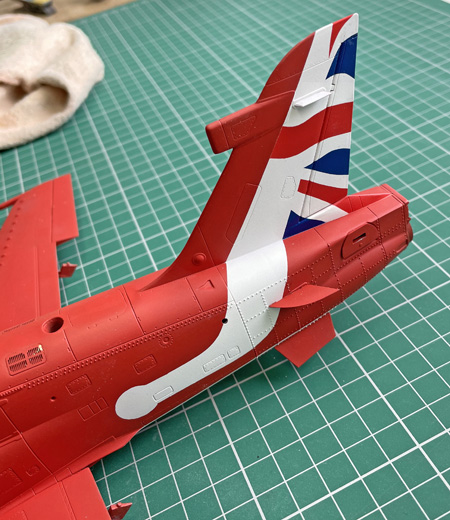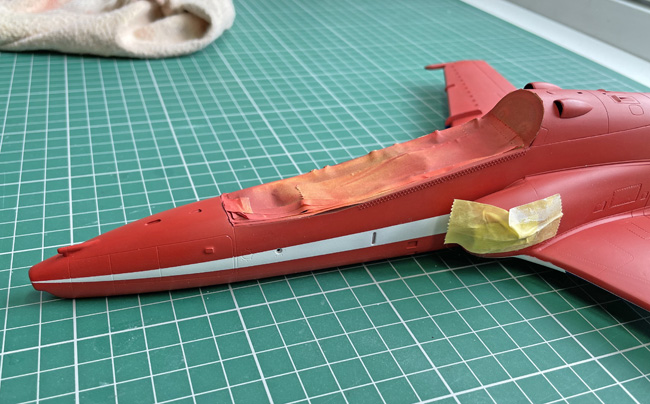 I'm using the Red Arrows decal sheet roundels plus one or two other items and the roundels need to be backed with white discs so I made a couple of round masks cut from a metal scribing template and sprayed Tamiya Flat White.. The upper and lower wings also need a white disc to act as a backing for the roundels and should make them look much more solid and like they've been painted on.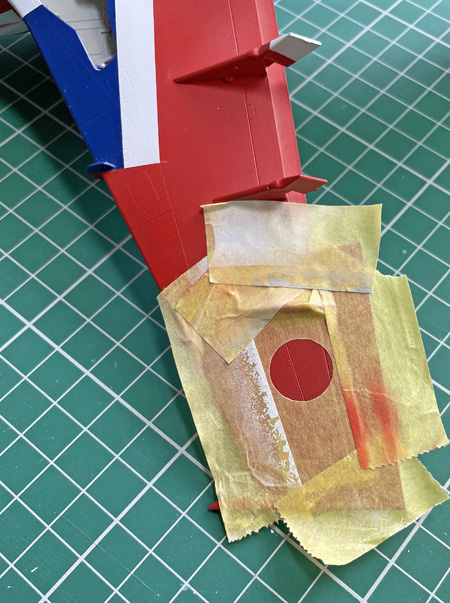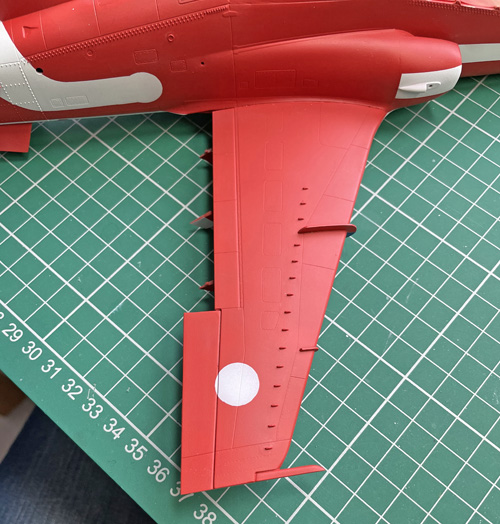 I think that we are now pretty much ready for some gloss varnish and so that's next…