VIDEO DEMO
---
Decals
Winsor & Newton Galleria Gloss Varnish works well, applied thinly and in a couple of coats.Then best to leave well alone for a couple of days to dry thoroughly. Now we're ready for the decals and both sheets from the Revell kits worked superbly – no carrier film shows on the model which is great. The Royal Air Force legend isn't as solid as I'd like, but it is acceptable. I just used a mix of decals from both sheets to suit.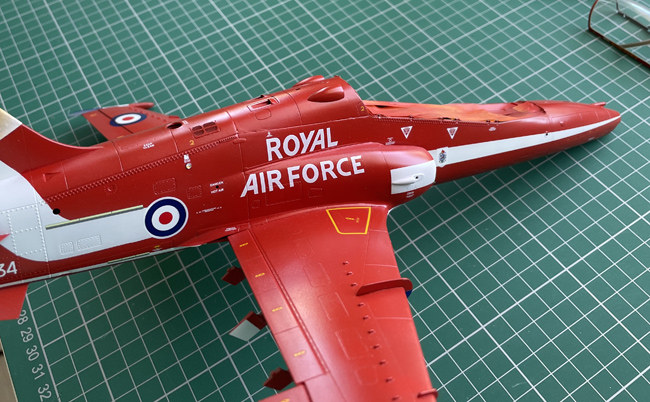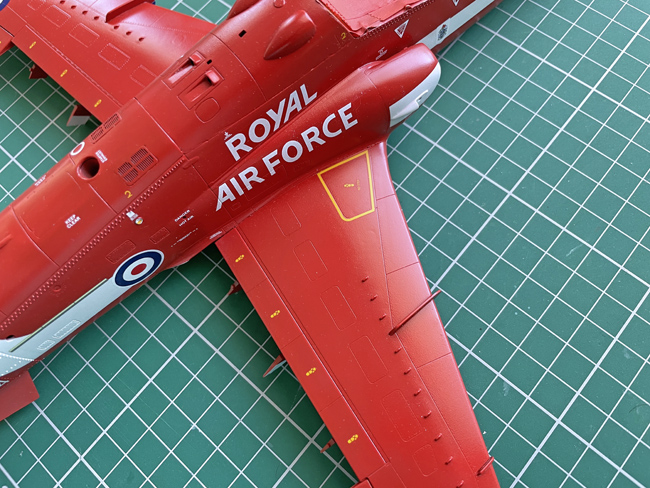 It's surprising how long the decaling took but I got there in the end and I'm pleased with the look so far. Actually, I can't wait to see the finished model, getting quite excited about what it could look like.
Time to start adding some of the smaller items like aerials and nav lights. The receiver on the fin leading edge needs to be masked and painted grey and silver – I used Vallejo Acrylic Metal Colour Dark Aluminium for the front section.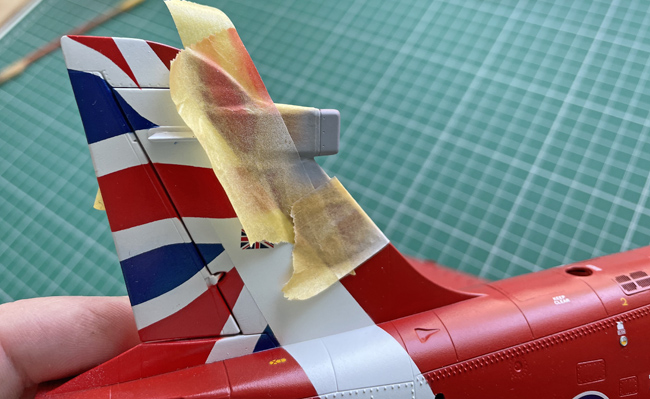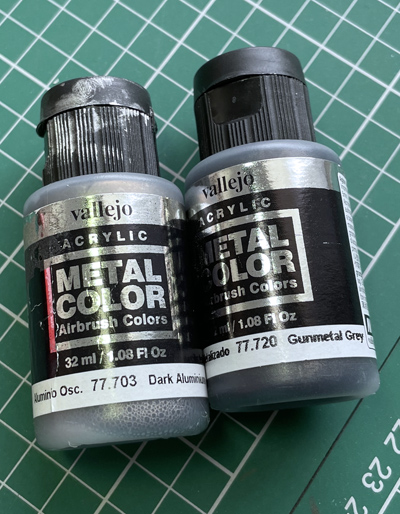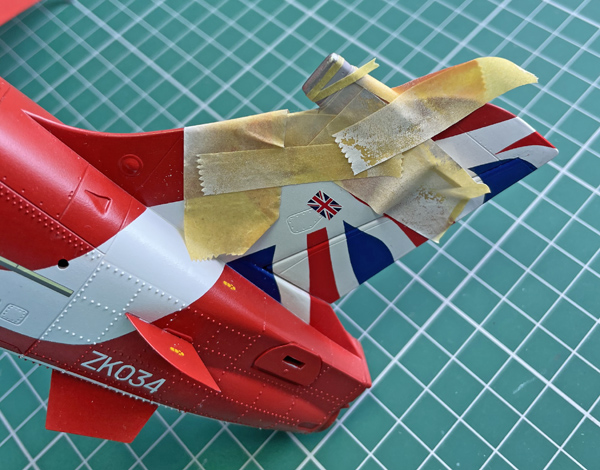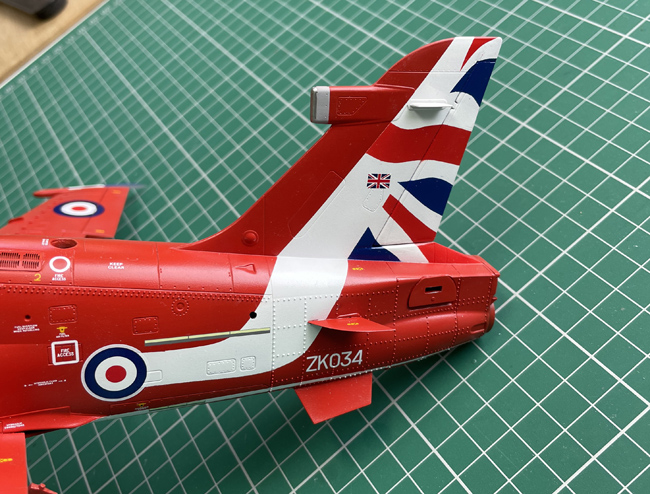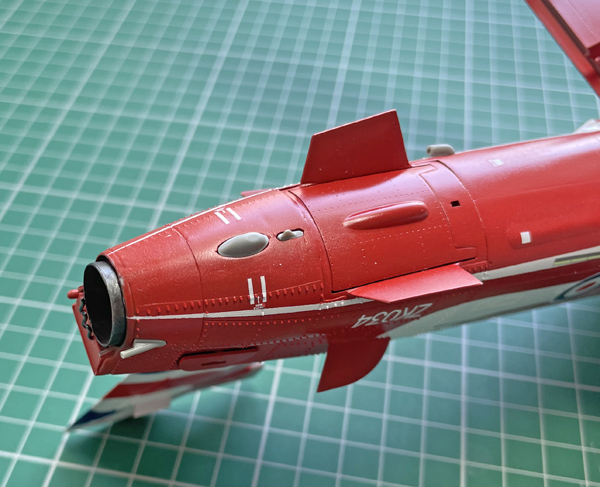 The red/white/blue wing tip fairings went on and I do think that they add to the overall look – breaks up the red I think?