| Page 1 | 2 | 3 | 4 | 5 | 6 | 7 | 8 | 9 | 10
Review By: Jamie Haggo
Immediate Start!
As I mentioned in the Here Now review for this kit, I almost ripped the box out of Geoff's hands and couldn't wait to get started.
So, as soon as I got home it was straight out with the tools.
Construction starts with the chassis. At first glance I thought the assembly would be a bit flimsy, owing to the break down of the bits, however once all glued together it's quite strong.
Mine ended up slightly twisted, but eventually it will be glued to the lower hull, which will force it straight. So don't worry if yours ends up the same.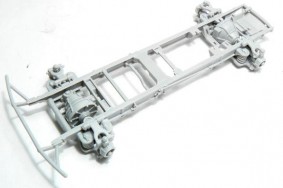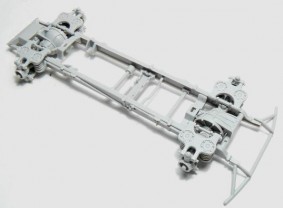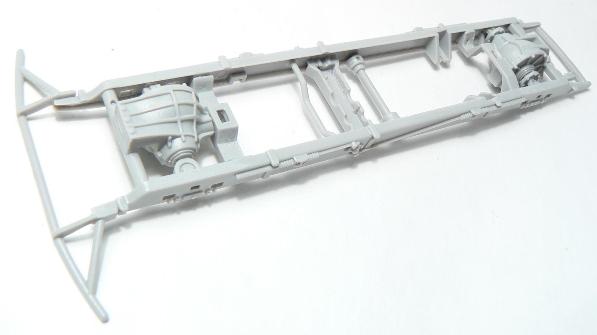 HobbyBoss supply a full engine and transmission, both of which are highly detailed and take a while to build as there are so many parts.
The engine will be able to be displayed, as their engine covers are separate, so it's worth taking your time with the painting here.
The suspension was made-up from a number of parts, which can be difficult to get all lined up equally. There were also some mould seams on the springs that were difficult to clean-up, but once done they looked great.