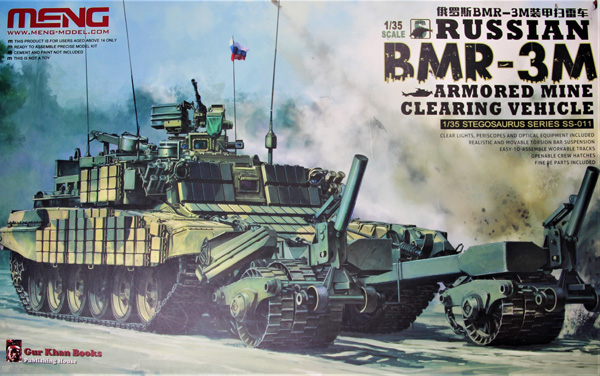 with Mark Rooks
A note from Geoff…
Now that Mark has finished his build I thought you'd like to see just how well it all turned out – some vehicle this and an incredibly impressive subject, not to mention Mark's build which is just excellent.
As promised, we are steadily working through many of the Meng armour kits to bring you a diverse selection of what's on offer in their growing range of kits.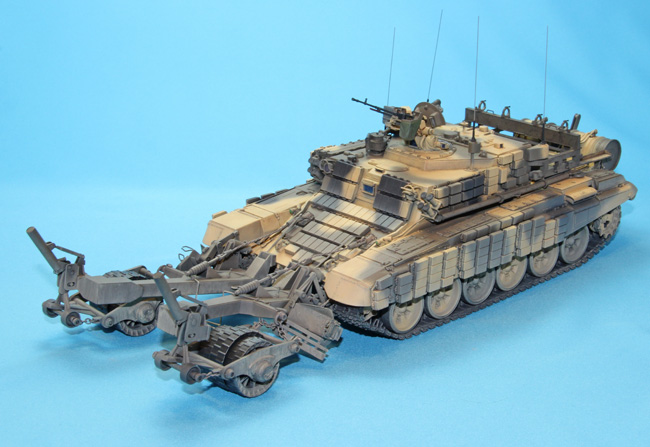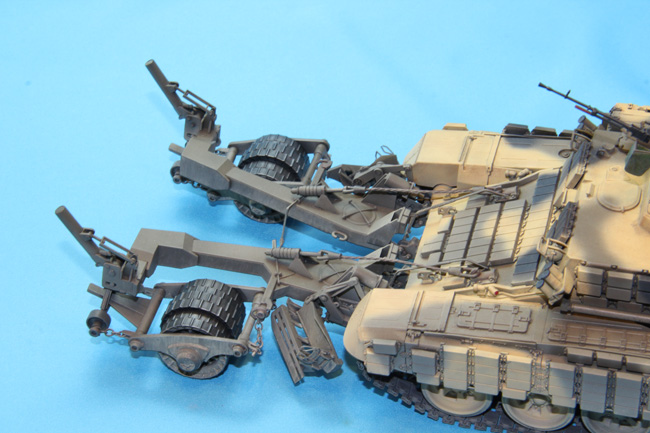 ---
Introduction
The BMR-3M is a mine clearing tracked armoured vehicle based on a modified chassis of the T-72 Main Battle Tank or the the T-90 MBT.
The standard turret armed with the 125mm cannon is removed and replaced by a fully enclosed raised superstructure for the crew. Each side of the chassis and the crew compartment are fitted with explosive reactive armour.
Mounted at the front of the vehicle is the KMT-7 mine clearing roller system fitted with an electromagnetic device to activate anti-tank mines fitted with a magnetic fuze. In addition to the mine-clearing equipment, the BMR-3M is also equipped with a multiple frequency-band jammer which prevents detonation of radio-controlled munitions.
The vehicle is armed with one 12.7 mm NSVT heavy machine gun mounted on the top of the crew compartment.
The kit
Anyone who has read my previous articles will know what a great fan I am of these Meng kits. If you think Tamiya but up another level, and you'll understand where I'm coming from. This particular kit contains around 1300 parts which include etch brass, chain and a soft plastic parts sprue for the fuel system. What I like about Meng productions is that everything is there in the box, there's no need for any after-market items. Three vehicle options are provided on a separate colour sheet, disappointingly, all for vehicles at arms expos. A BMR-3M from a front-line unit would have been my choice.